Naturally, brands with healthier products are clearly better for us all, but health is a bigger concept in the world of branding and brand management – it expands into many dimensions, including sustainability, ethics and importantly for us at F&f, the sheer practice of brand creation and revitalisation.

This article explores some of the criteria required to be a healthy brand and explains a little of the approach we take when creating and developing brands that create happiness for businesses, for consumers and for our environment. Some are ideas which we've developed ourselves through experience, some learnt from our clients and partners over the years.

Hopefully you'll find it a useful read – particularly for marketers, brand managers or any start-ups out there looking to develop robust, ethical and better for you food and beverage brands. (We'll be going into some aspects of the article in more detail over time, so please do come back).
Creating Healthy and Happy brands™
When we talk of 'Creating Healthy and Happy brands', philosophically and practically, we're arguing that the more a brand invests in its 'health', the 'happier' it gets: and that the happier it gets, the healthier it becomes. It's a strong virtuous circle of benefit, that builds knowledge, relevance, loyalty and salience for consumers.

Healthy business, healthy growth, happy stakeholders, retailers and returns.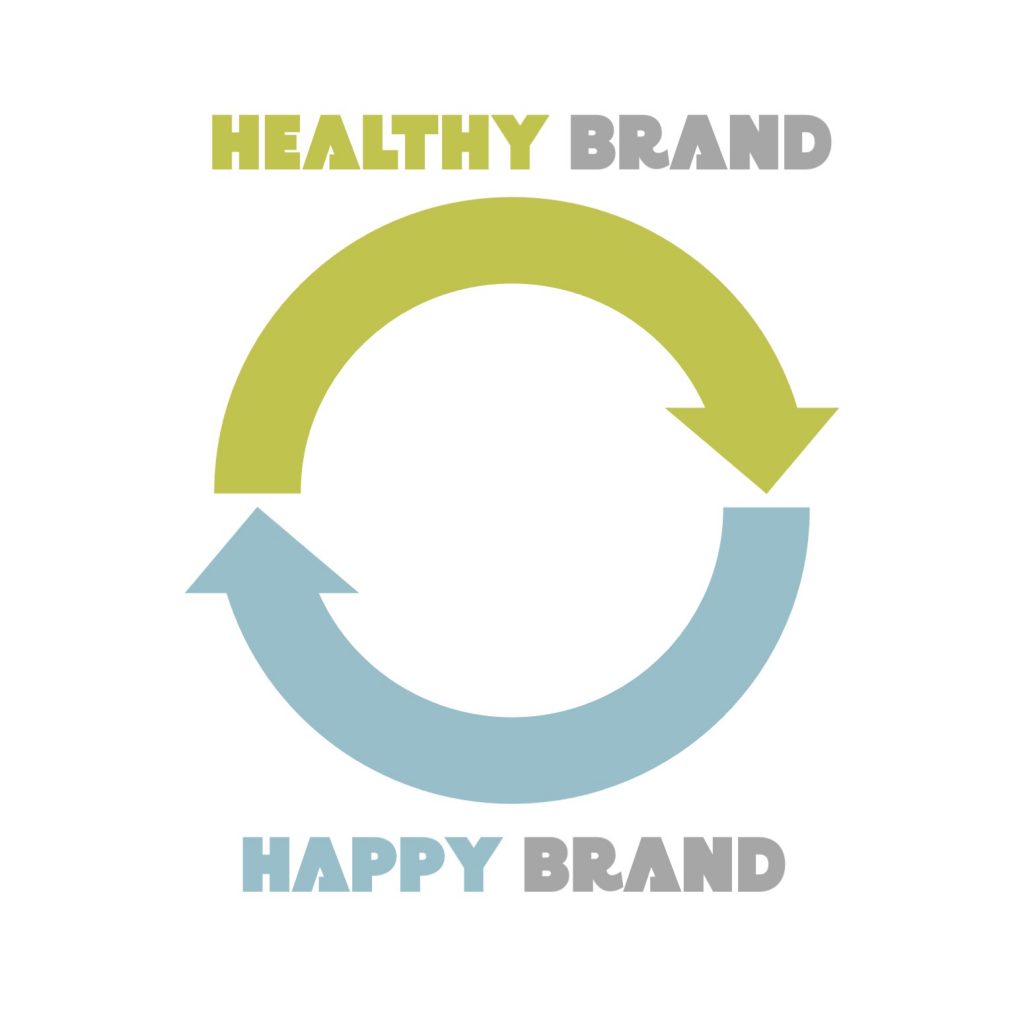 F&F Healthy pillars for Happy brands
We believe that there are various aspects of 'healthy' that constitute a happy, flourishing and rewarding brand. We've summarised these elements into four key pillars which, in our experience, when carefully curated can result in dynamic and profitable purpose-driven branding: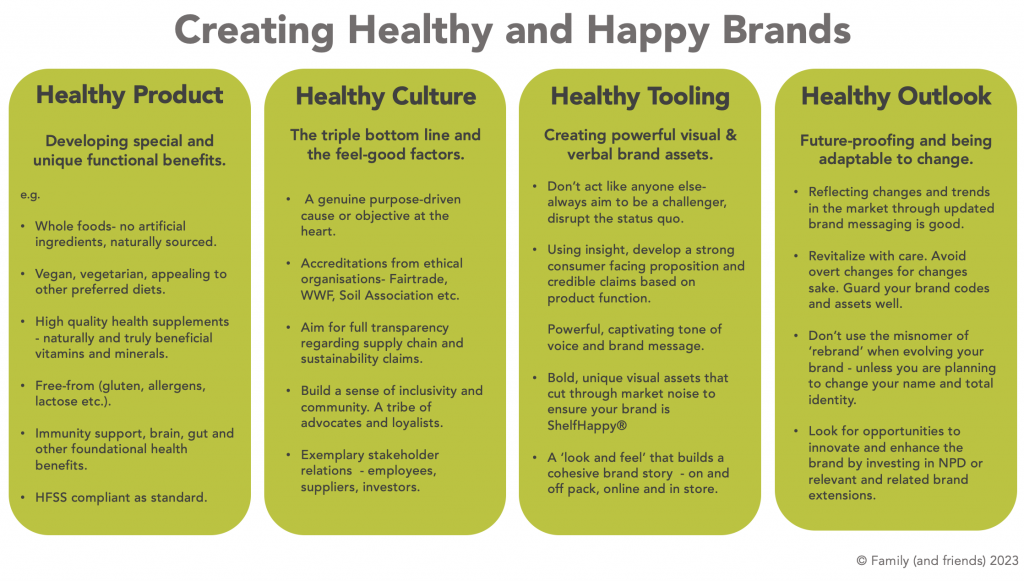 1.Healthy Products.
Healthy product features (functional benefits) of the brands we partner with really need to have some solid guardrails – in today's food climate, that means HFSS compliant, or at least actively working positive reductions.
Healthy also means functional extras; positive supplements and ingredients that are game changing and ahead of the curve. Doctor Seaweed's rapidly growing 'Weed and Wonderful' brand is one of our absolute loves, having been widely commercially successful across online and bricks & mortar retailers.
Veganism, now heading firmly mainstream has been an area of growth for us, seeing more and more plant based alternative brands – DUG Potato M!lk one very notable and highly sustainable example. It's not that we believe exclusively in no meat, and dairy can be healthy, but having a key claim in this direction is reaping very clear rewards for brands.

Brilliantly, Native Snacks, one of our award-winning brand effectiveness cases in point, have introduced the world's first vegan pr*wn cracker, now partnering with Yo! Sushi and a number of other restaurants and retailers. Sales have outstripped the traditional, non-vegan alternatives by 500% through certain outlets.

2. Healthy Culture.
Then there's the emotional drivers. Any brand intelligently playing in today's world of food and beverage or lifestyle, ultimately needs to ensure their cultural brand health is in check to benefit all stakeholders. This means suppliers, investors, business owners and contractors must be satisfied to consider a brand fit for business.

The Fairtrade Foundation, along with other ethical accreditations have become very visible measures of healthy intent – but confusingly for consumers, it's something of a minefield of greenwash and over-claiming still in many cases. Working with B-Corps and the brands at the top of ethical shopper guides is a bullseye target for us.

Our long-term partner, Cafédirect, sits at the helm of UK 'better for us all' coffee- not least because it's a great cup of coffee, but as a business goes above and beyond any standard ethical 'badging'.

One thing we know very well, through insight gathering and research is that the next wave of consumers with money in their pocket – (the Gen-Z as its poorly and a bit broadly named) is ethical, fussy and looking for genuine change. And not just in traditional forms, like Fairtrade or cruelty-free, as consumers in this segment are HIGHLY vocal and proactive against any sort of injustice throughout the supply chain, meaning brands must be completely transparent to gain market share.


3. Healthy brand tooling – the tools of the brand trade.
Brands are business tools and the sharper they are, the better they perform. In subsequent posts we'll be talking about our ShelfHappy® principles; a questioning checklist of what makes for effective branding for consumer-packaged goods (and some types of service brands, too).
Notably a great name, a clear brand proposition, sticky messaging and ownable, trademarkable visual assets need to be very clearly defined.
Brands are what you own – physically and in the minds of the people. Following the brand leaders in a me-too fashion is not only commercially and legally dangerous, but it smacks of a big lack of creativity and laziness. Don't take a shine to another brand's DNA and think it could be yours too, be different, be brave, disrupt, stand out!

Brands are also the personality they project; so many businesses have resorted to bland design to appear cool and modern, but this only breeds a generation of unremarkable products that can easily be replicated by private label and discounters.

You might argue that the F&f 'house style' of branding is happy – all in all, our aim is create a sense of joy within the brand's persona, and for all who orbit around and interact with it, often with the use of bright engaging colour schemes and visual codes.  

But we also understand that no two brand and design solutions should ever be the same – we measure the success of a brand concept by how relevant and differentiated it is from both competitors, and the wellbeing food and beverage category per se.

Be very wary of any agency that steps and repeats ideas and executions previously given over to other brands in their portfolio. It might feel like you are part of the pack, but won't ultimately serve your brand well.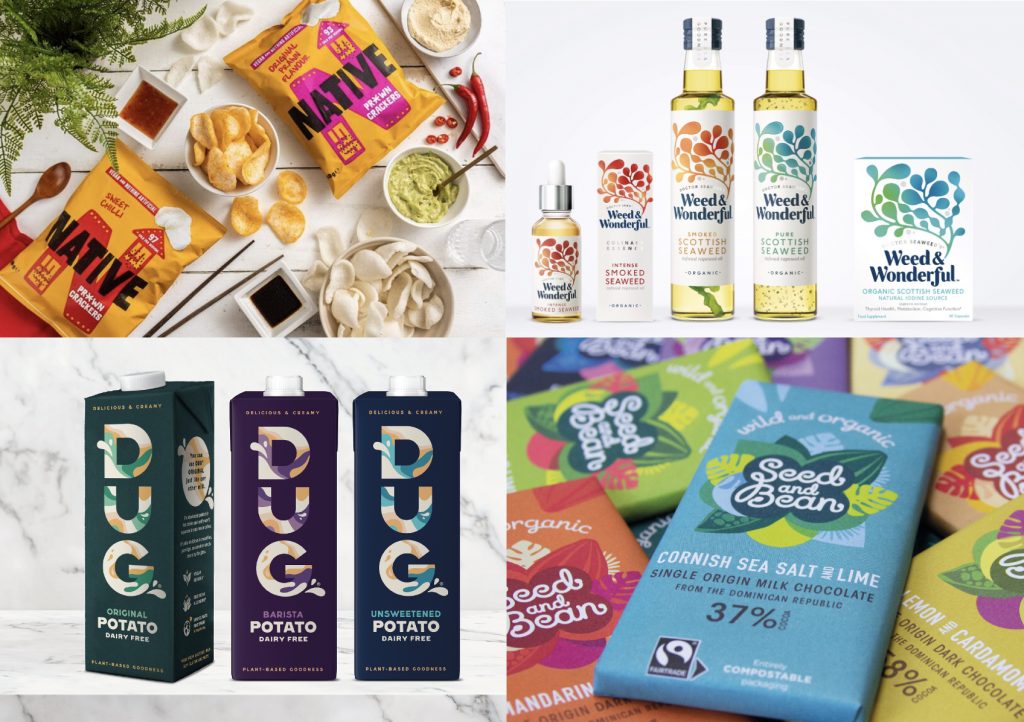 4. Healthy Outlook. Planning good brand futures.
The virtuous circle is just the healthy starting point. Trajectory is everything when building a brand – looking to move and change with the times; styles, mood of the nation, altering viewpoints etc. are essential to reflect upon in the world of Fast Moving Consumer Goods (FMCG) branding.

Appropriate revitalisation is essential for brand health. With some of our clients, we are on round three, or even four of refresh. Both testament to grown up brand thinking, but also to the trust and partnerships we build up over time. Preciousness has no place in the world of food and beverage – both you as a brand owner, and your agencies must be 100% flexible and open to change.

Inertia is arguably the biggest cause of long-term business failure, where companies fail to adapt and invest to square-up to external forces. For some of our clients, our changes may be less obvious– not always radical, but adapting using insight and data to spiral towards increased happiness through healthy progress.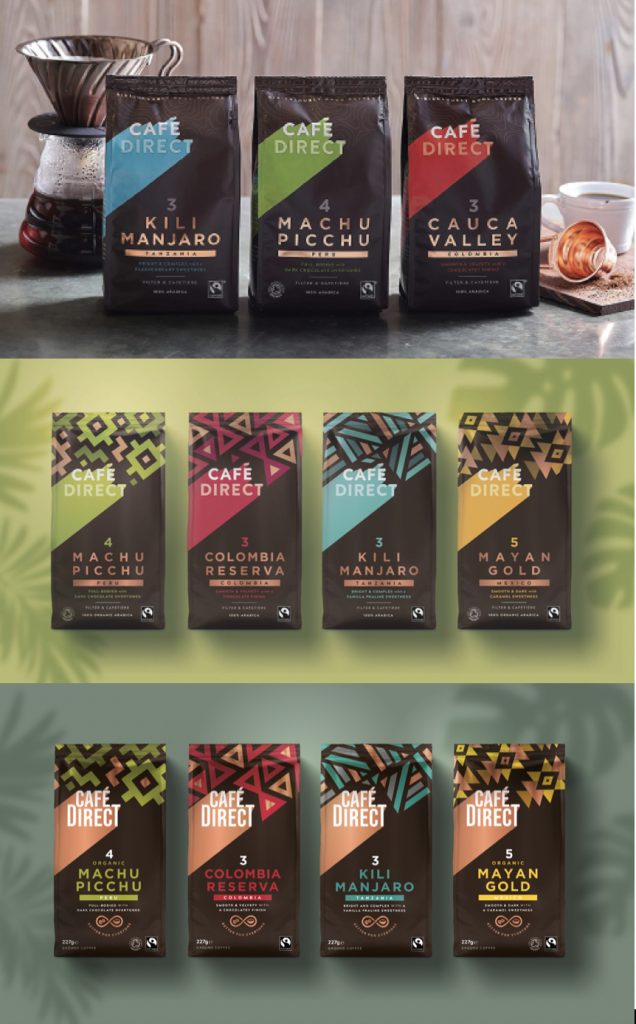 One word of caution from us, 'Rebranding' is often used as a misnomer for 'revitalization' –  and a dangerous concept if truly meant as it suggests a need for sweeping changes, radical new identities. Rebranding can be a good thing if the brand is currently underperforming and has no clear direction, but rarely leads to success for existing brands.

In  many cases, brand owners (or new-to -brand managers) feel the need to throw away all the tools in their toolboxes – it is essential to not lose important brand codes and messages that consumers have built up a connection with, instead, adapting using insight and data to increased happiness through healthy progress.
We'd suggest briefing in 'Radical Evolution' rather than 'rebrand' to avoid confusion.

Aside from adaptation to keep a brand fresh, companies should also use brand range extensions and new product development to grow a brand's success, longevity and happiness. [In future articles we'll discuss brand architecture and decision making tools for great brand extension].

It's 2023 at the time of going to press, recession talk is running high, but we believe that if you invest in your brand, you will be investing in your business's future. Now is not the time to be reigning in your opportunity for share of voice and mind.
Effectiveness, engagement and enthusiasm.
Net-net, having closely followed these pillars, the brands we develop and work on have seen their fortunes change and are performing increasingly happily in comparison to their less healthy counterparts. (High level design effectiveness awards have proved this in many cases).

"At Family (and friends) we seek out and enjoy the company of like-minded brands and their guardians. And enjoyment is key: we'd go as far as saying if there's no joy in the brand's DNA, or joy involved in the process of making a brand, it's probably not an assignment for us. It's engrained in our team culture – because you can't make happy brands without with an intense sense of healthy engagement and enthusiasm".
DJ, Strategy Lead, Family (and friends) Branding Ltd.

Contact dj@familyandfriends.uk.com if you'd like to find out more about any aspect of this article and ideas.
The recap: