Today is International Women's Day, and that means we're able to celebrate some of the influential and inspiring women we've had the pleasure of working with over the years.
In our blog series entitled 'Meet:' we introduce you to some of the friends and associates that Family (and friends) have collaborated with in the past. And, as it's IWD, who better to talk to today than a highly driven self-starter and female entrepreneur who's supported by a team of women?
We're thrilled to introduce Priyanka Savjani, founder and CEO of Pri Bakes, the newest addition to our brand portfolio- having had a complete brand refresh in January 2023.
Pri Bakes is a better-for-you bakery brand offering a range of sweet baked pockets and pies in retail that are both healthy and vegan, allowing you to indulge in truly guilt-free snacking. They are made up of only 5 ingredients, including dates, nuts and raw cacao, and are completely free of artificial colours or flavours. A natural treat for any occasion.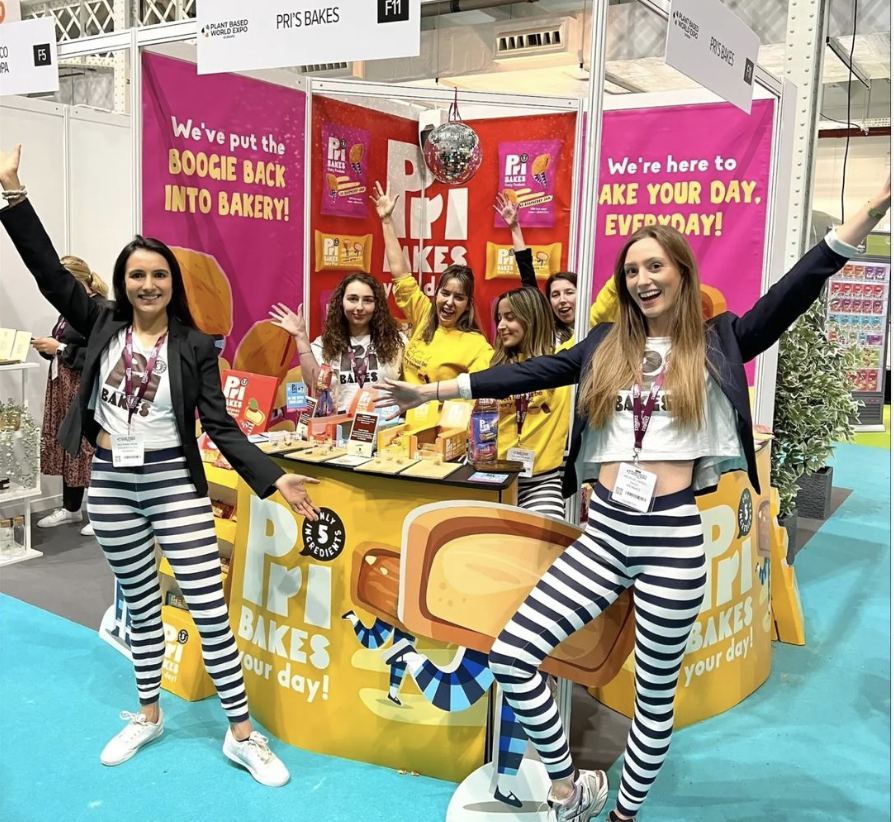 1. Hi Pri, lovely to speak to you again! Can you tell us more about your back story and how you came to start Pri Bakes? What inspired you?
Pri Bakes was born following my diagnosis of IBS, and the struggle of satisfying a sweet bakery craving whilst isolating food groups. My desire to find natural baked treats free from all naughty ingredients led me to create a delicious plant-based bakery range; Always oat-based, and made from only 5 ingredients!
The business started from my parents' kitchen in 2019, quickly outgrowing the home unit in 6 weeks as we scaled into retail, food service, export and D2C.
2. How has your business journey been up until now? What ups and downs still resonate with you to this day? Any key memories?
It's been a rollercoaster of a ride with many ups and downs. We started our business just before the pandemic, and following that we were hit by lockdowns, Brexit, global supply chain issues, inflation, and now a recession. It's been a challenging time to say the least, but growing a business through a whole host of challenges has made us resilient! If we have powered through this, we can hope that there isn't anything we can't overcome!
Our highs have been securing regional and national retailers like Boots, Planet organic, booths, Revital, TK Maxx, Homesense and more. There are some exciting listings to come this year! Launching into Food Service in offices like Bloomberg and QVC. Securing national retailers in the USA, Dubai, Saudi, Kuwait and Benelux. Lastly, closing a round of investment with leading plant-based investors.
3. Your pockets and pies are delicious, I daresay I've eaten far too many 'samples' in the studio! How do you think the bakes offer something unique in comparison to your competitors?
We're the first brand in the market offering HFSS compliant, plant-based products in the healthy bakery space that truly deliver on indulgence. Our range are made of only 5 simple ingredients that our customers can recognise. The majority of healthy products in the market either tastes like dates and nuts mushed together, or are full of a list of ingredients that customers don't recognise. This is how we differentiate ourselves. 5 ingredient, healthy bakery indulgence. There is certainly more to come in our pipeline product development!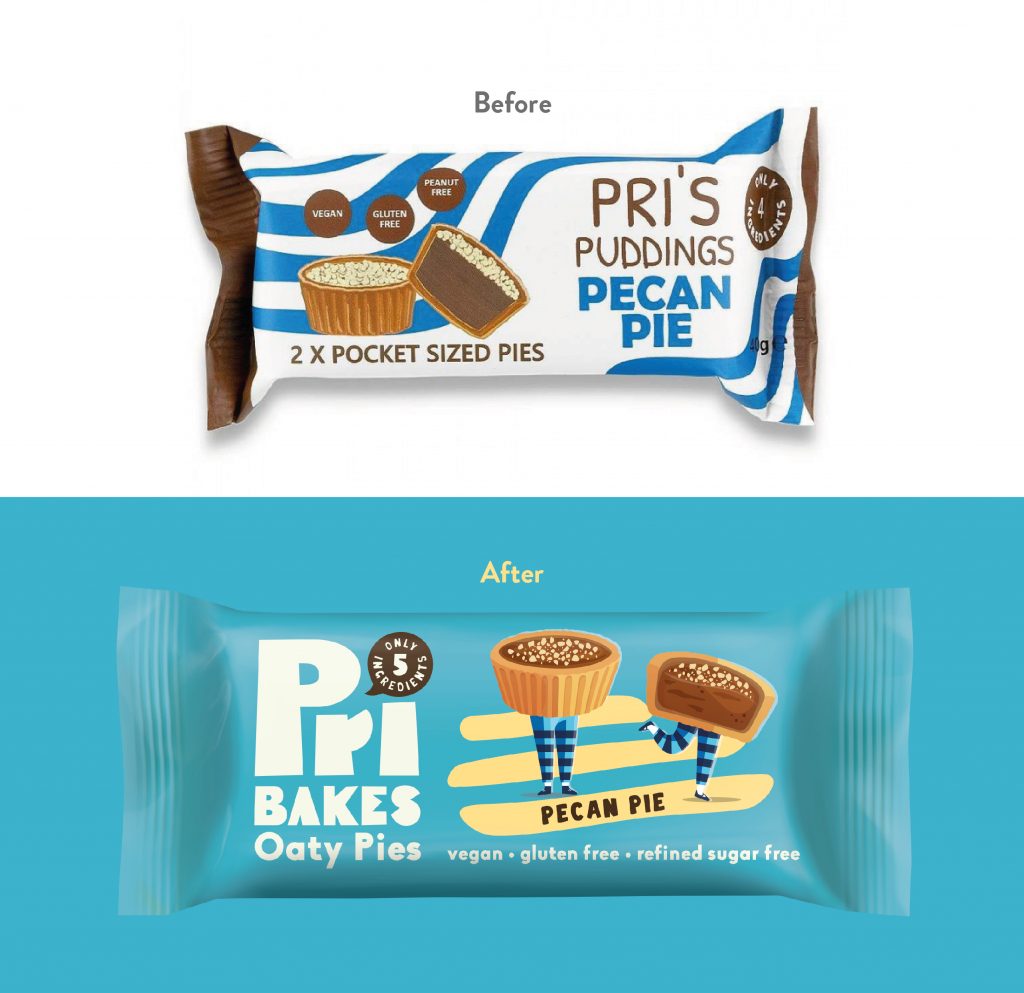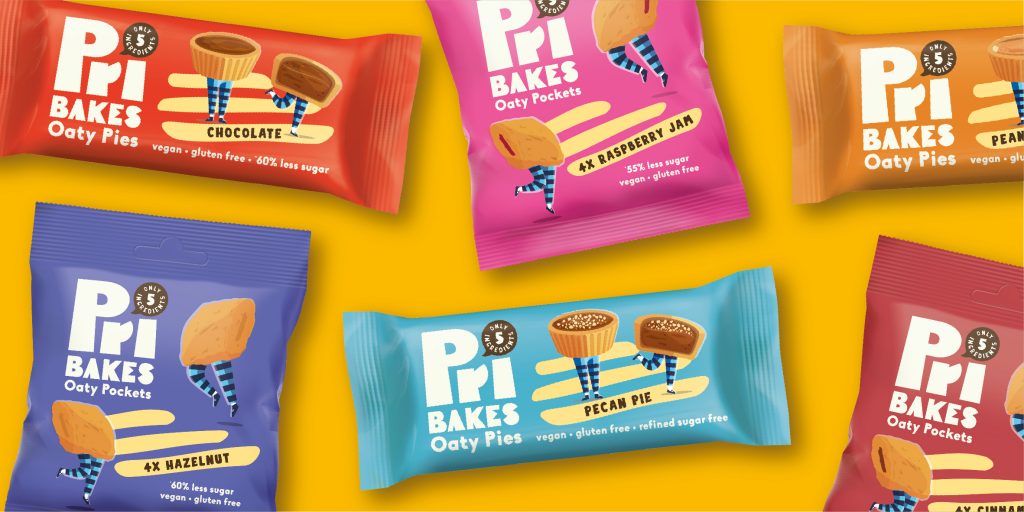 4. Seems like it was only yesterday that the new look launched into stores. How are the bakes doing in retail since the redesign at the beginning of the year?
The response to our new branding has been extremely positive, with new buyers and leads picking up our products! Our customers love the new packaging too, its fun, bold and bright, reflecting every element of our brand personality!
5. How highly would you value branding as a business tool?
Incredibly valuable. Our initial branding of Pri's Puddings was created at home by Pri, without any graphic design software. This got us to prove our concept in market, but the branding has really transformed our status into a mass market brand that is ready to take on market leading competitors!
6. Its International Women's Day today. What women do you look up to the most and why?
Payal Kadakia – Founder of class pass, and Lara Merriken – Founder of Lara bar. Both highly driven female entrepreneurs who found their target segments and worked their socks off to build their brands into powerhouses!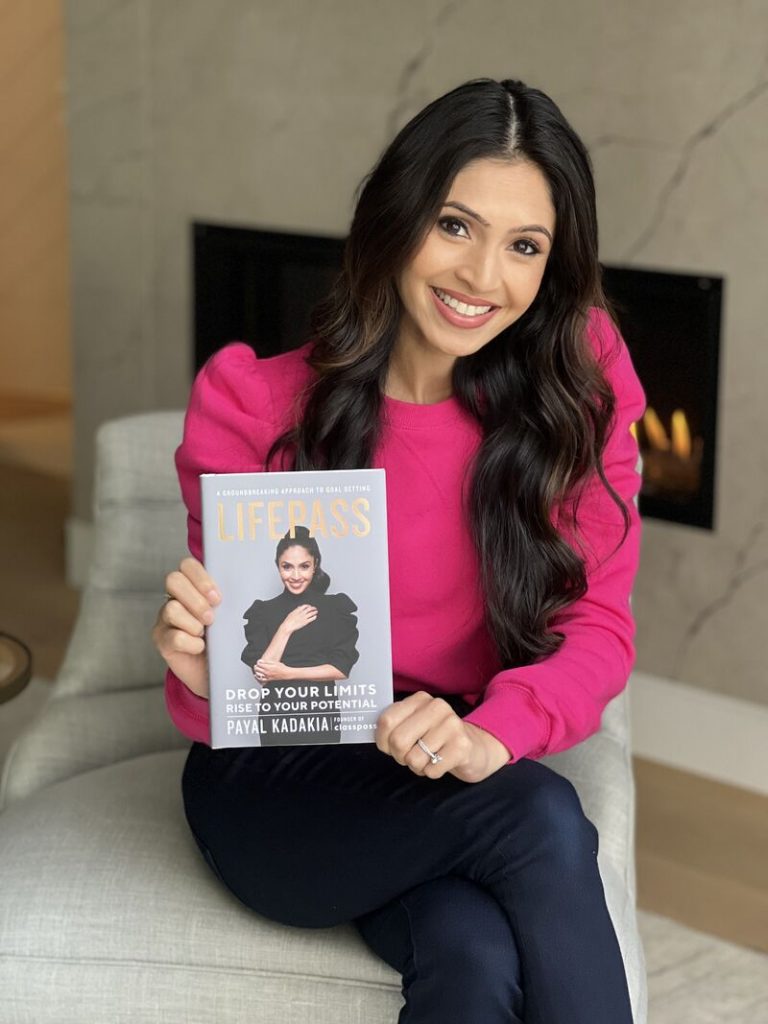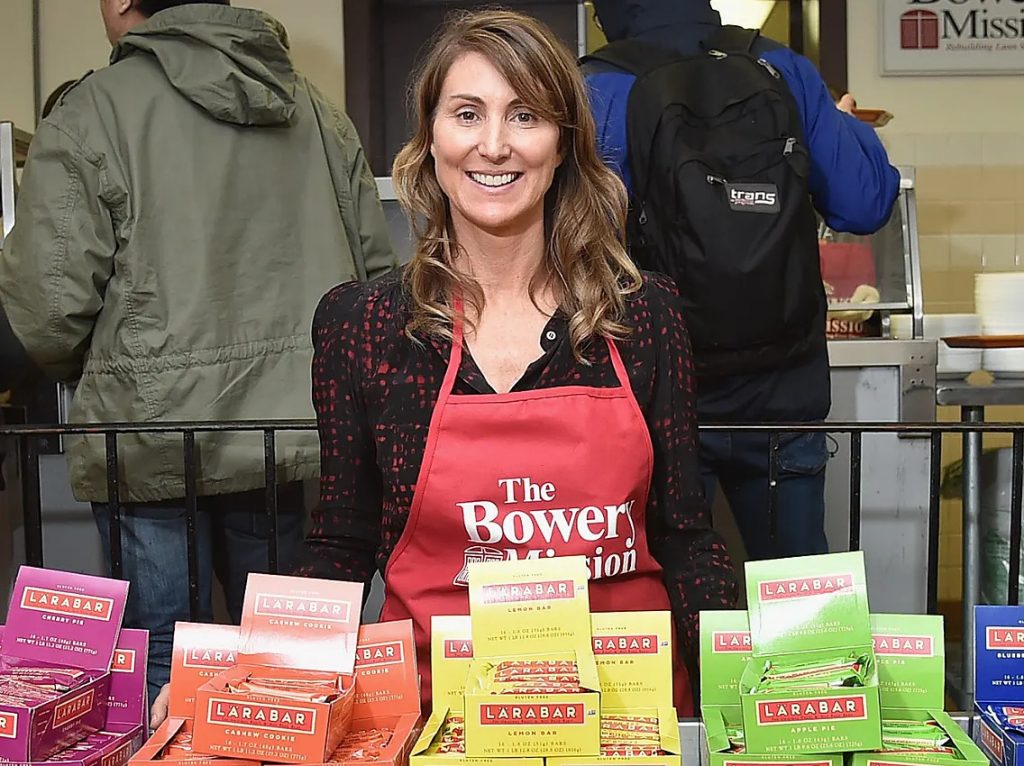 7. Do you have anything exciting planned for the future that you'd like to share with us?
We have some exciting listings in the pipeline this year, more to be revealed on our social media channels in the coming months!
We're going to be at plenty of trade shows this year including Allergy and Free from and the London coffee festival, come and say hello!
8. Is there any advice you'd like to give to younger women (or men) who are just starting out as entrepreneurs, that you wish you'd been given when you started?
Perseverance and patience are essential when starting up. Listings will never convert as quickly as you may hope or anticipate, and ranging windows are infrequent. If you have a solid proposition, good product and keep proving yourself in the market and persevering, you will eventually succeed!
9. Any last thoughts?
Happy IWD – Today we want to celebrate YOU, all the wonderful female customers who have helped us to become who we are today, OUR TEAM – the smart, creative and entrepreneurial women backing our business, OUR SUPPLIERS & BUYERS – the successful women who have supported our business from day one, supplying us with high quality ingredients, producing our delicious range in our factory, distributing our products across the UK and beyond, and stocking our treats into hundreds of stores!
Lots of love, support and encouragement to all the wonderful women out there today! Sweet wishes from the Pri Bakes team!
Use code IWD2023 for 20% off on our website! (Offer ends 9th March at midnight).
From all of us at Family (and friends) we're so lucky to have so many strong, powerful and inspirational women in our lives, whether that be in the studio, at home or as clients. Thanks to all of you who continue to allow us to do what we love and that have supported us from the start! Today is for you.
If you enjoyed today's blog and wanted to learn more about some other women that inspire us, why not check out our Meet: iteration focused on our friend Manal Ramadan, co-founder of Zaytoun. And keep an eye out TOMORROW for more on Zaytoun…