In a new blog series entitled 'Meet:' we introduce you to some of Family's friends – associates, partners and clients.
This week we'd like to introduce you to Dr Craig Rose, marine biologist, AKA Doctor Seaweed®. Yes, he's a registered trademark, which impressed us greatly!
It seems that Craig spends pretty much every waking work-hour thinking about seaweed – the untapped benefits of this remarkable marine vegetation in our diets and its use in other ways.
Craig has worked in seaweed research and commercial enterprises for several years and has been involved in broader marine research and industry for over 15 years. In this time, seaweed has proven itself to meet all the requirements Craig looks for – it is economically, socially and environmentally sustainable (when done right!) and is extremely good for you as we've found out.
He now harvests, processes and supplies pure, highly accredited, wild Hebridean seaweed through his respected company Seaweed & Co. http://www.seaweedandco.com.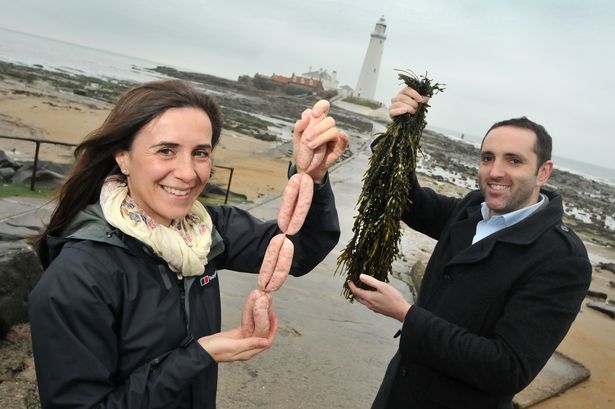 Here's Elena Dickson, marketing director at Dicksons, with Dr Craig Rose showcasing Dicksons seaweed sausages.
"Seaweed is perhaps the only sustainable and natural resource that can meet all the 'mega-trends' and challenges that impact our world. Says Craig " These mega-trends include food, health and energy – that means the things we will always need and so will continue to grow. Addressing these trends in a sustainable way is how we will ensure a positive future for us and our planet. In our own small way, I hope we can contribute to this effort by educating, researching, and developing products and supply that meets market demands and opportunities".
Furthermore, according to Craig, seaweed is a 'forgotten superfood'.
"Our ancestors foraged seaweed as a source of nutrition, which came with the benefit of helping boost their brainpower. Research shows it may also help manage weight, and, with its very valuable source of Iodine, it can support growth in children, cognitive health and support a healthy metabolism".
To harness these benefits for consumers, Craig has come to Family (and friends) for help to create a name and a brand image that can get a range of healthy food products to market, starting with supplements, essences and oils.
Next month, all will be revealed, suffice to say, 'Seaweed isn't weird, it's wonderful!
Seaweed harvesting – ancient and modern methods.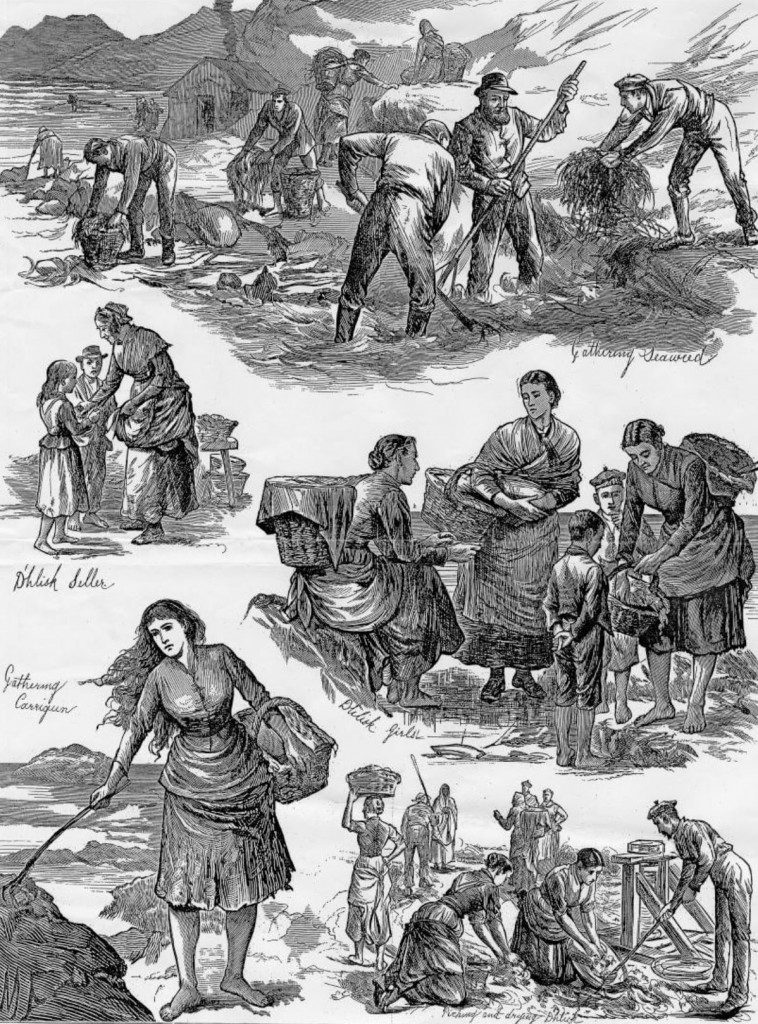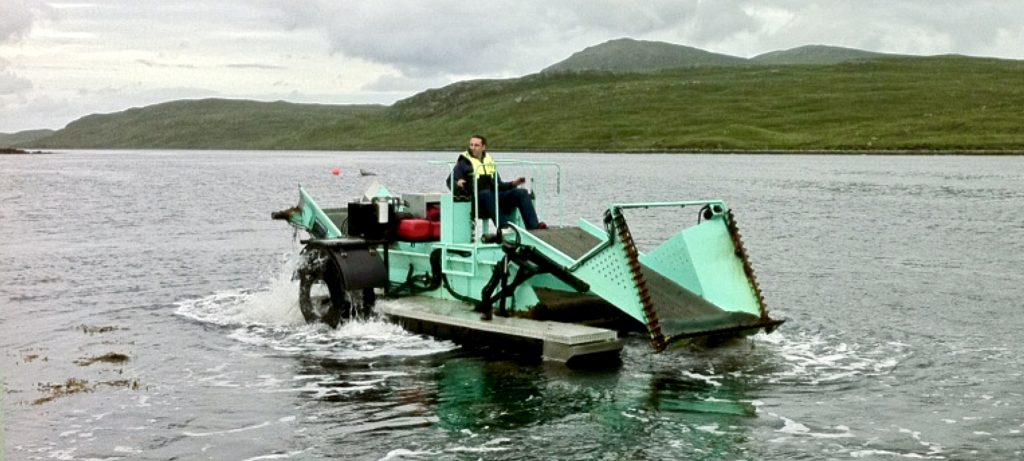 Seaweeds are one of the world's fasted growing plants. The giant kelp can grow nearly a metre a day and over 50 metres in total in deep ocean. Craig's seaweed is harvested in the deep, pure waters of the Outer Hebrides in Scotland. Here he is testing out the marine harvester -looks like great fun!