It's Nigeria Day!

Nigerian Independence Day is celebrated every year on October 1st. It's a very special and important event in the history of Nigeria as it marks independence from their former colonial governance by the UK.

Just as with many countries (not just post-colonial), power struggles, civil unrest and corruption has beset the nation – however with regards the culture and people, Nigeria is considered a very joyful place!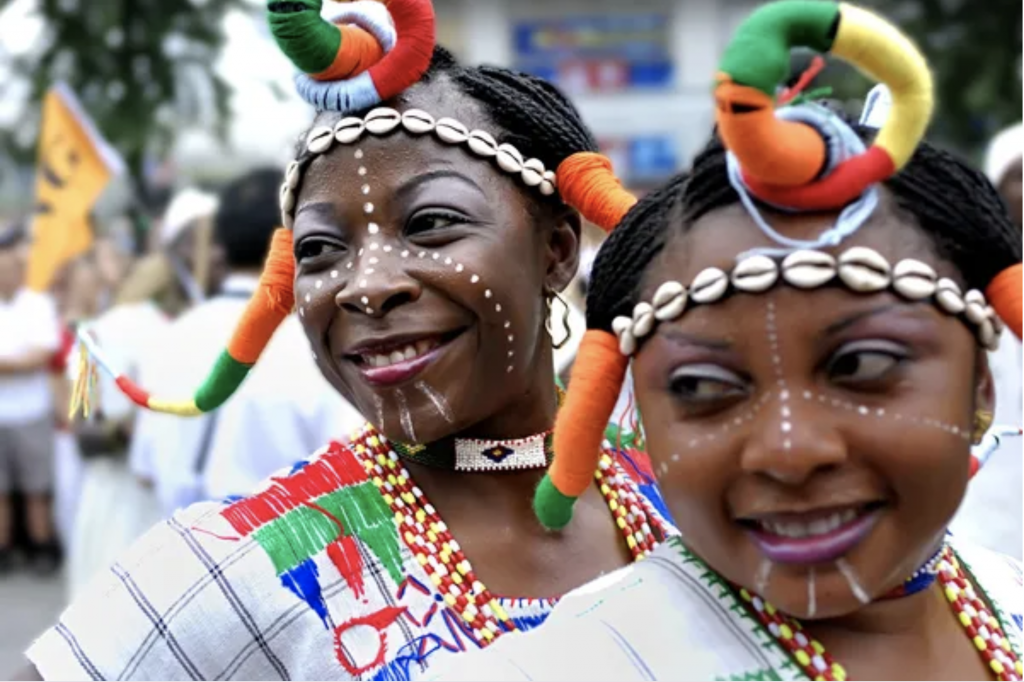 This joyfulness is most notably expressed by the concept of 'Owambe' which basically means 'We're here – as in, at the party!' It's often characterized by a show of luxury, lavish spending, colour and extravaganza – weddings, birthdays or any excuse to celebrate.

The music is loud, the dancing non-stop and the entire scene illuminated by shimmering headpieces (gele) and brilliantly coloured traditional dress (aso ebi). The hosts are lavished with gifts and cash from family and friends.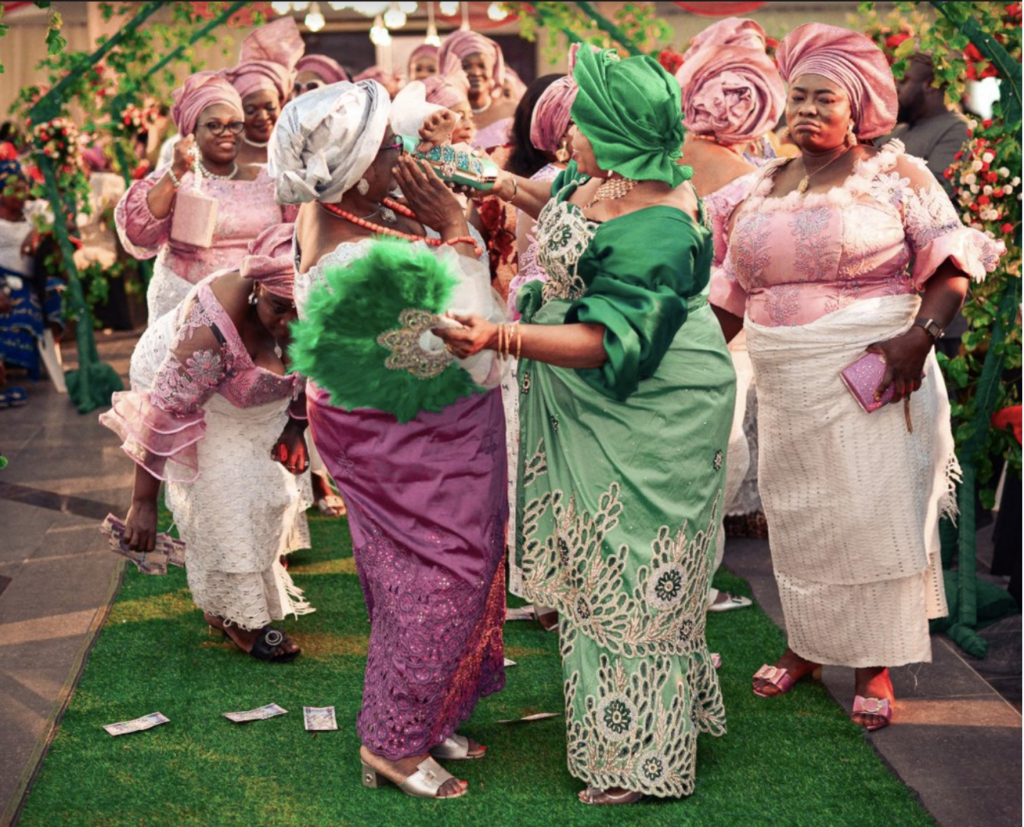 And of course, there is plenty of food. Many hours in the making, special festive dishes such as jollof rice, moinmoin and efo-riro are traditional. It's no wonder that for many revellers, the food is their favourite part of the party.

And that's where Varo's Jollof rice comes in with a joyful, flavourful and a belly full of Owambe feeling!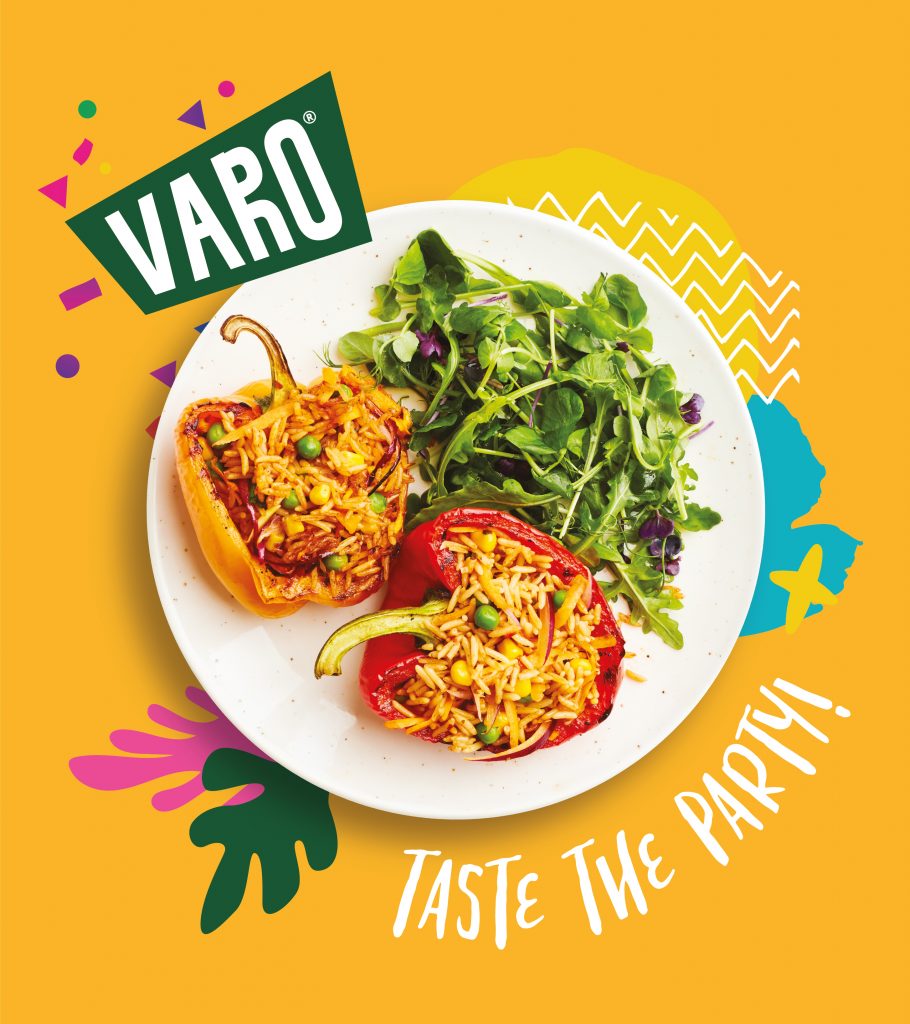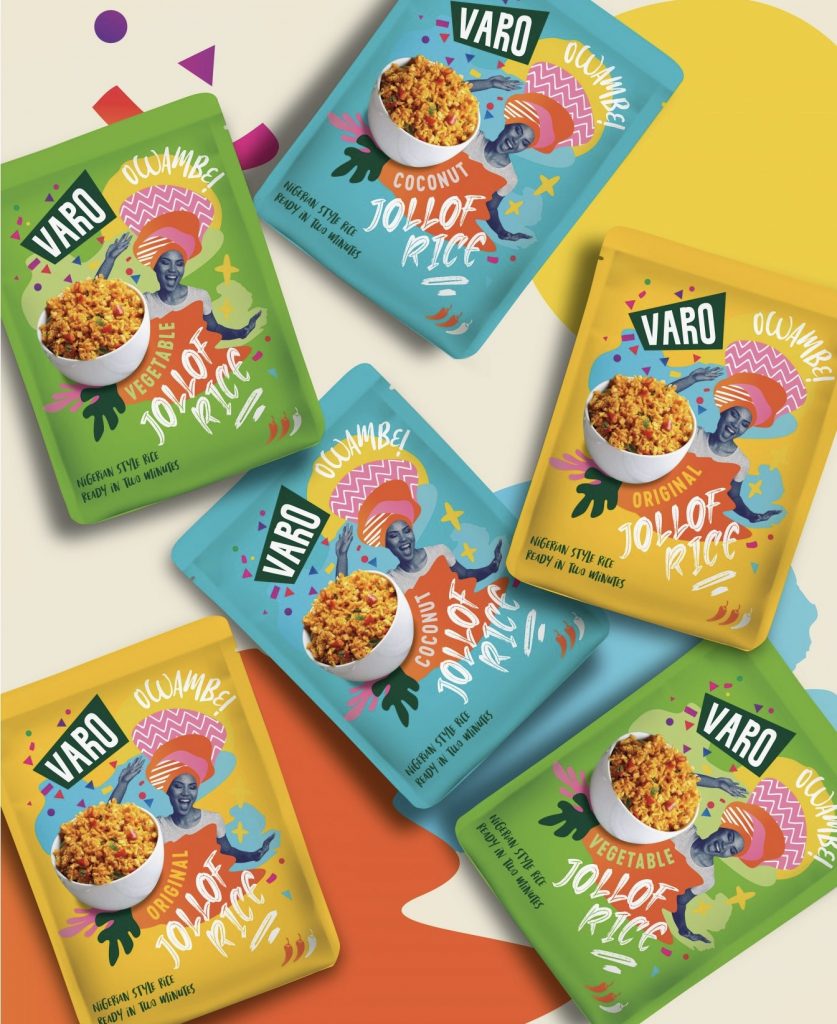 The Varo brand was founded back in 2011 by Nigerian husband and wife team Omamo and Elizabeth Binitie with a mission to "bring a taste of authentic Nigeria to the streets of Britain". Retailing in Tesco, ASDA and on Amazon, Varo is constantly working to grow its range and distribution.

Family and friends first helped Varo get its brand in retail shape some time back – mainly the focus was to look and feel like a credible player in store for those who imagined 'world food' to be a strange place.

Recently we've rebooted the party with a whole new, flamboyantly positioned packaging – literally celebrating all that's fun and flavourful about Nigerian party food –with all the secret ingredients Mama uses!

The new brand look aims to own that energy and passion – with a refreshed logo and pack imagery that is inspired by the party; the flare of the 'aso-ebi' fabric colours and visualizing the sound of fun, laughter and energy of Afrobeat music all crashed together into an explosive and colourful collage!

"Jollof rice is one of West Africa's most famous dishes, known for its incredibly rich, smoky taste and delicious spice. No matter its recipe, which can differ from region to region, or even home to home! You're always likely to find it on the menu. Wanting to share our passion for this amazing dish, we have taken Nigerian jollof rice, with its signature colour and taste, and made it easier than ever to prepare and experience!" Says Omamo.
Update!!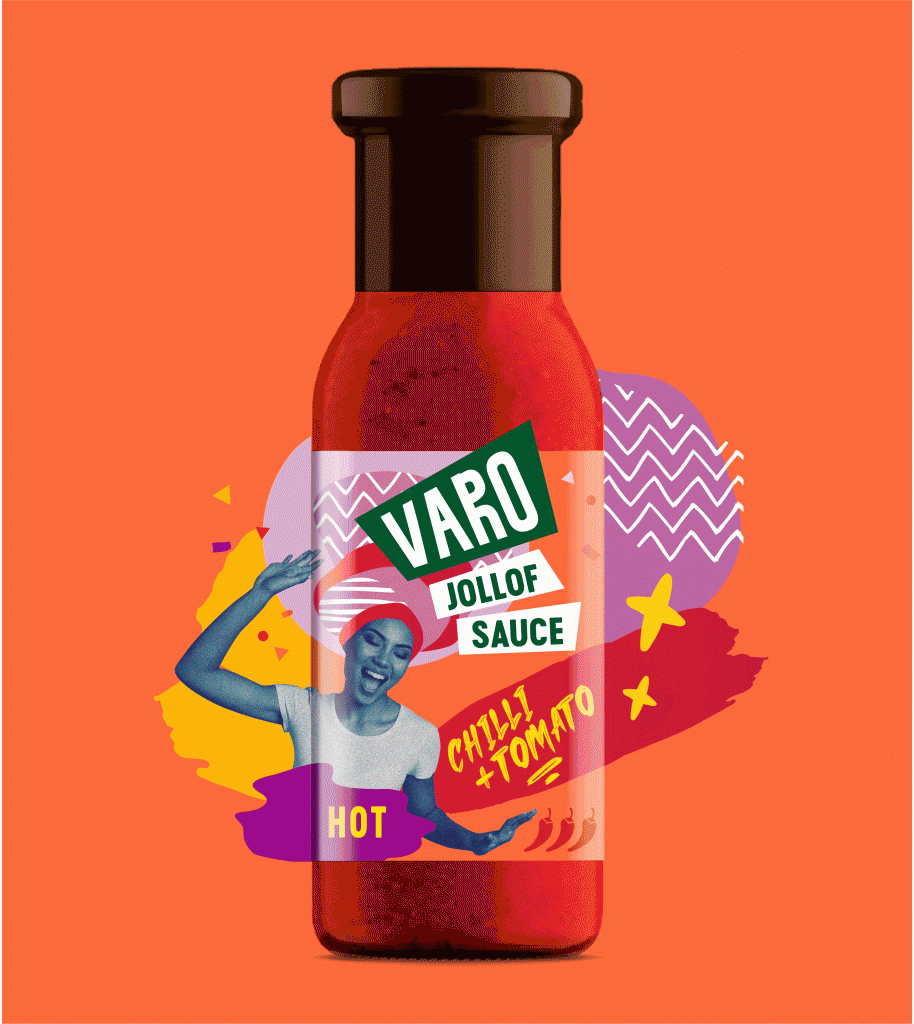 Feeling hot, hot, hot! Things just got a little spicier at the F&f studio with the arrival of a box of hot Jollof sauces, courtesy of our very good friends at Varo Foods.

Recently we let you know about the fun we've been having refreshing Varo's rice pouches to reflect the 'Instant Owambe' (remember, we told you it's kinda Nigerian for 'party'?)
Well now the real deal has arrived, these sauces have been created to spice up your favourite dish #amazon , or simply use as a dipping sauce – two heat waves of spicy tomato sauce with onions, chilli and herbs is a sure-fire way of adding some heat and vibes to supper without having to make that sauce yourself.
Get spicy by Monday, 14 November! Available on Amazon https://lnkd.in/eicTeQe2
#varosauces#happyandhealthybrands#familyandfriendsbranding Omamo Binitie alex durbridgeMatthew PumfrettFreddie LeanLori Townsend @