We're delighted to share our recent win for Pet Head at the DBA awards 2023. It's a love affair from head to paw.

Effective design is a manifestation of a clear strategy, which is, in turn, a manifestation of great insight.

"The wide-ranging success design can achieve is evidenced by the DBA Design Effectiveness Awards winners year after year. The most persuasive way of communicating the value of design is by measuring its effectiveness. As the global authority on design effectiveness, we know design responds to a challenge and delivers a competitive advantage. Revered by both design teams and commissioners of design, a DBA Design Effectiveness Award is the most rewarding design accolade to win".

…says The DBA. And we'd agree.

23 winners internationally across a huge range of sectors, with more than 600 entrants. We are very proud to be in the pack.

Background.
In 2021 Pet Head parent , Company of Animals planned to relaunch new branding globally, aiming to increase listings and develop a more premium positioning within the pet grooming category.

The previous brand identity and packaging was fun, but somewhat brash and brand didn't communicate the high-quality, ethical, kind to pet skin and natural credentials that the Pet Head range promises.
Insight.
Increasingly it's a climate where consumers were becoming aware of, and actively seeking out high-quality natural and sustainable products for their pets. Pets are cherished family members and are treated with the same care and love as we care for ourselves and our children.

Our beloved pets can't buy shampoo or coat conditioner for themselves. We are their gatekeepers to a happy life and choosing the best products to enable that.

Creative execution.
Pet Head's newly developed proposition 'Love from head to Paw' celebrates that loving bond between us and our 'besties', it presents to us the idea that a pet care product should have a formulation and an image desirable enough for us humans.

We've applied our ShelfHappy® design principles to bring about greater shelf impact and appeal. It's a bright, 'healthy and happy' brand solution that pops on shelf and online.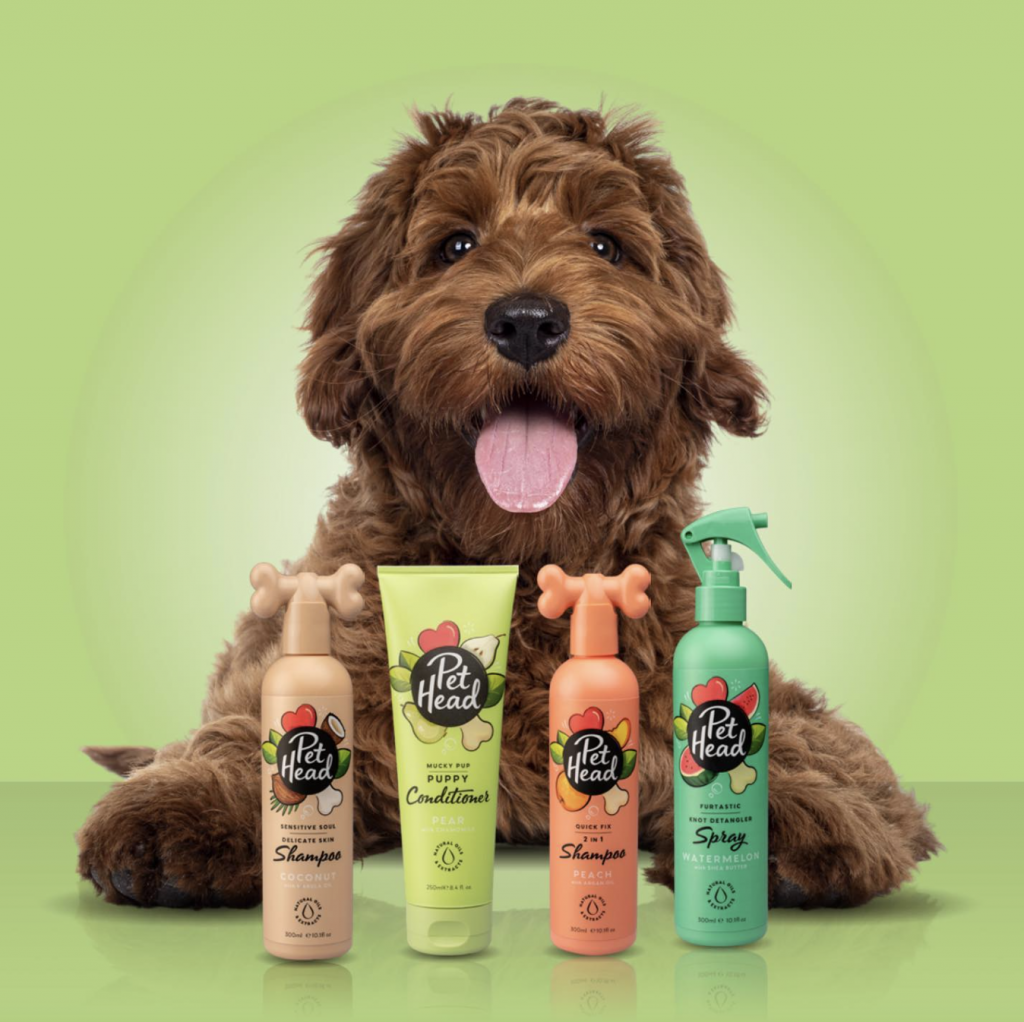 The central theme of the design was to emphasise sensoriality – the range's wonderful fruity fragrances and cleaning experience that even owners would enjoy bathing in!

The revitalised branding uses a combination of personal care cues and pet iconography – both on pack and in other communications, such hearts, fruits, leaves and the iconic bone device synonymous with the brand.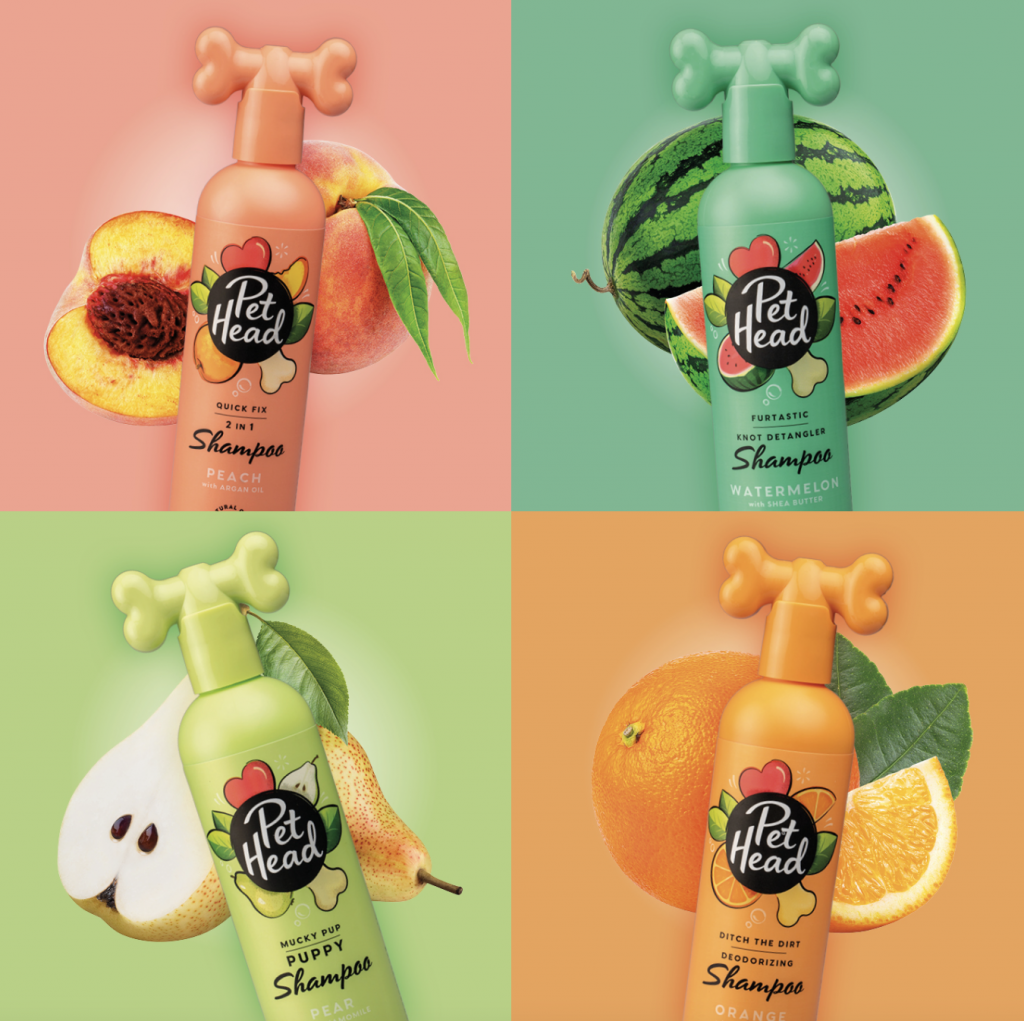 Results.
We succeeded in transforming Pet Head, with a new design that better transmitted the core values and personality of the brand.

– leading to improved consumer feedback
– increases in retail distribution
– and sales which far exceeded the objectives set out in the brief.
After the global relaunch, with no price promotions or substantial marketing activity – yet with an increased RRP, the brand saw +116% sell out growth in year one. The UK market share increase by + 30%

Home Tester Club research tracked a big increase in consumer brand satisfaction and loyalty.

The UK & US Net promoter score saw an increase of 400%