The word 'zaytoun' is derived from the Arabic word for 'olive'. The olive tree pictured is more than a thousand years old, along with others in the grove, still harvested and currently thriving. But hostile land grabs threaten not only their survival, but the very livelihoods of entire farming communities who have tended them for generations. One 'product and people' led Fairtrade brand is aiming to bring both the plight, and the taste of Palestine to our tables.
This post is part picture book, part news – inspired by Fairtrade fortnight and our own young brand strategist, Sol Rebihi's visit to a Shoreditch Fairtrade pop-up.
"Before we get into the incredible work of Zaytoun CIC and their dedication to improving livelihoods of Palestinian farmers, I'll share some insights from my trip to the 'Endangered Aisle' – part of this year's Fairtrade Fortnight campaign".
"Last week, we celebrated the start of Fairtrade Fortnight by introducing the campaign, explaining its importance and how you can get involved. We also mentioned their immersive pop-up experience, "The Endangered Aisle", located in the trendy and creative heart of London's East End, Shoreditch. Last Thursday, I went to check it out and see what I could learn!
The Fairtrade Foundation hosted this immersive retail space with the intention of shining a light on the numerous everyday essentials under threat of endangerment as a direct result of climate change. In a new study, it was found that 75% of Brits are aware that global warming is affecting the availability of some of our groceries, yet only 38% of us are making changes to consumption.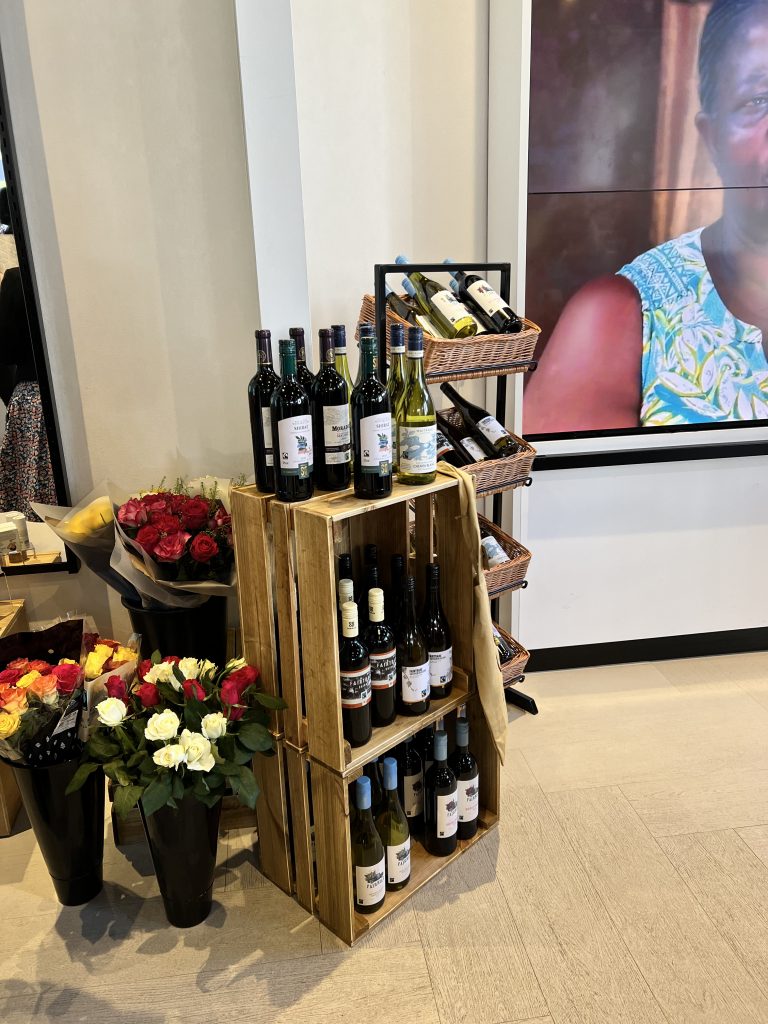 Wine and dine.
When I arrived, one thing took me by surprise- the sheer amount of different commodities that featured the Fairtrade Certification. the usual suspects, like chocolate, coffee, and tea featured heavily but the first thing that caught my eye was the wine. Lots of it.
Around 20.5 million litres of Fairtrade wine was drunk in 2019, and this figure is expected to have significantly grown in the last few years. This is no doubt in response to the pandemic, which cranked up off-trade alcohol sales tenfold (as people came to terms with having to live with their significant others for 4 months without leaving the house).
I chatted with Sarah, Operations Executive at the Fairtrade Foundation, who told me that wine was in a unique position in Fairtrade as they are much cheaper than non-Fairtrade brands most of the time. Provenance is the most significant purchase driver in the wine market and so there is a preconception that the quality is much lower than established, expensive non-Fairtrade brands, when in reality this isn't the case.
A pay rise for a rose.
Another unexpected commodity shown to me was flowers. The global cut flower market is currently worth a whopping ~£88 million per year and rising, with flowers being exported from many African and South American nations, including Kenya, Ethiopia and Ecuador.
The flower trade also brings in foreign exchange for investment in economic development. For example, Kenya's flower industry provides vital income for up to two million people. However, the industry's largely female workforce often face limited access to education, over-crowded housing, low wages and repression of trade unions. Which is why it's so important that they're paid fairly.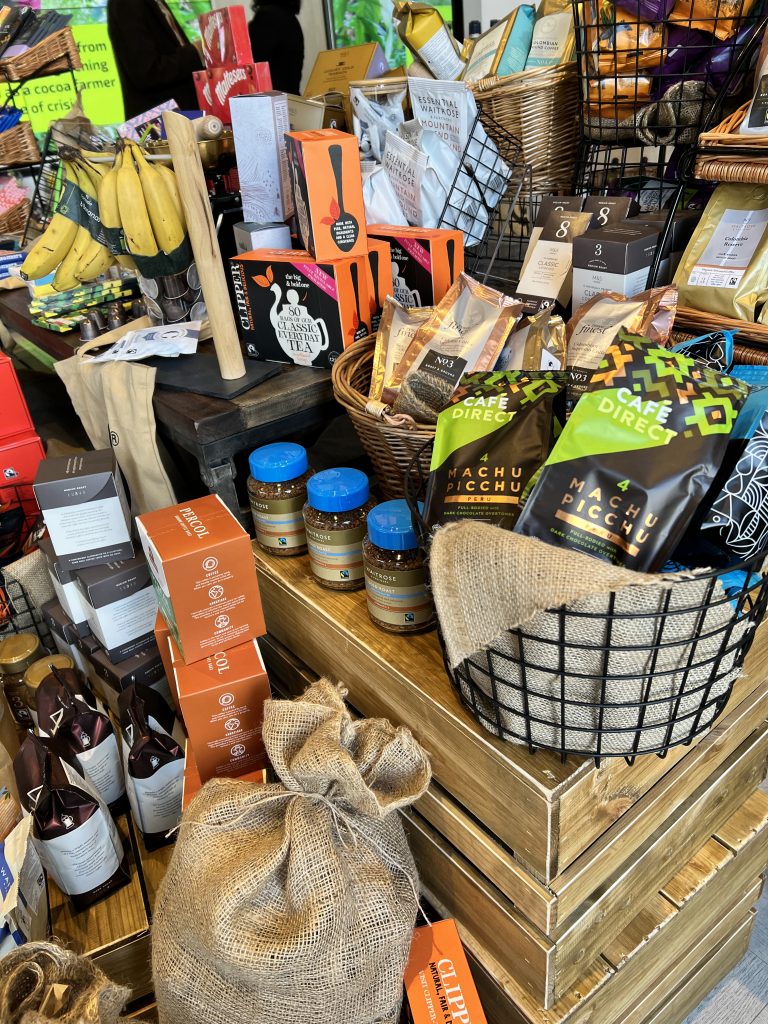 Everyday favourites in the firing line.
The true purpose of the pop-up was to spread awareness on the many items we use every day that are Fairtrade, and how there is a real threat on the accessibility of certain commodities if growers continue to be paid unfair wages. In the photo above, you can spot some familiar household brands- Maltesers, Clipper and plenty of private labels are a part of the Fairtrade movement. Which is good, although we as consumers need to step up our game if we want to continue to help the ~540 million smallholder farmers that produce 1/3 of the worlds food supply".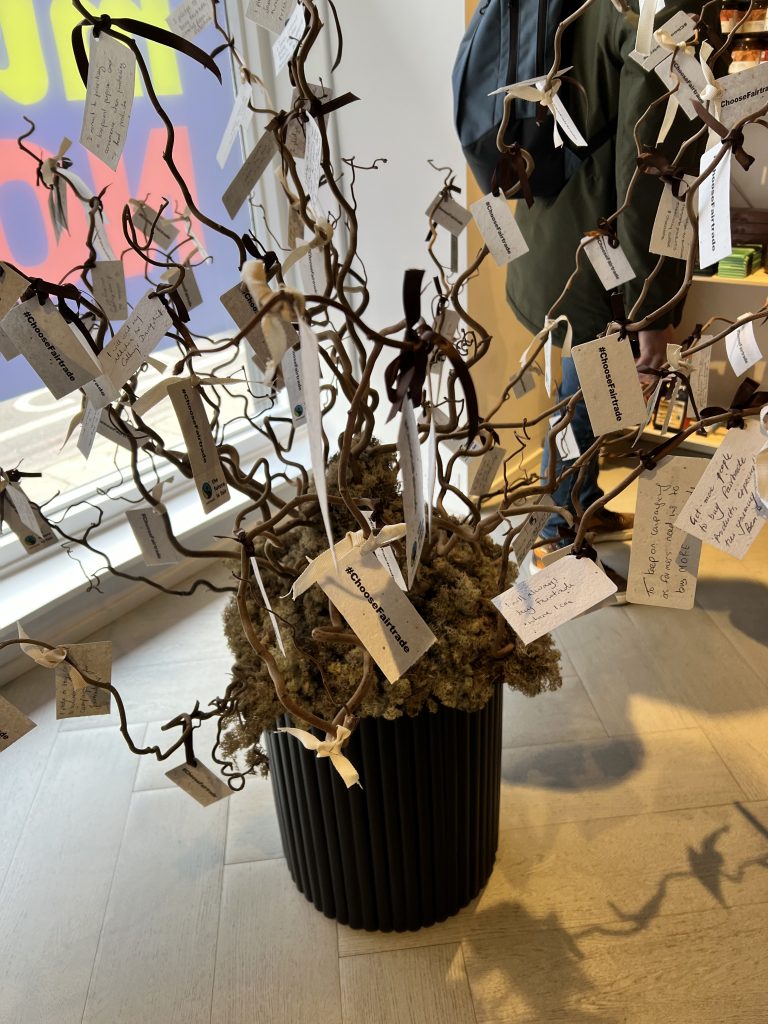 A pledge for the future.
There was an interactive 'pledge' tree present which encouraged visitors to write down one commitment they promised to make to support Fairtrade. I, on behalf of F&f, pledged to continue working directly with wonderful FT brands like we have in the past. We've worked with true pioneers of the Fairtrade movement- Cafédirect, Seed and Bean, Unreal Snacks, Traidcraft- just to name a few. Oh, and did I mention Zaytoun?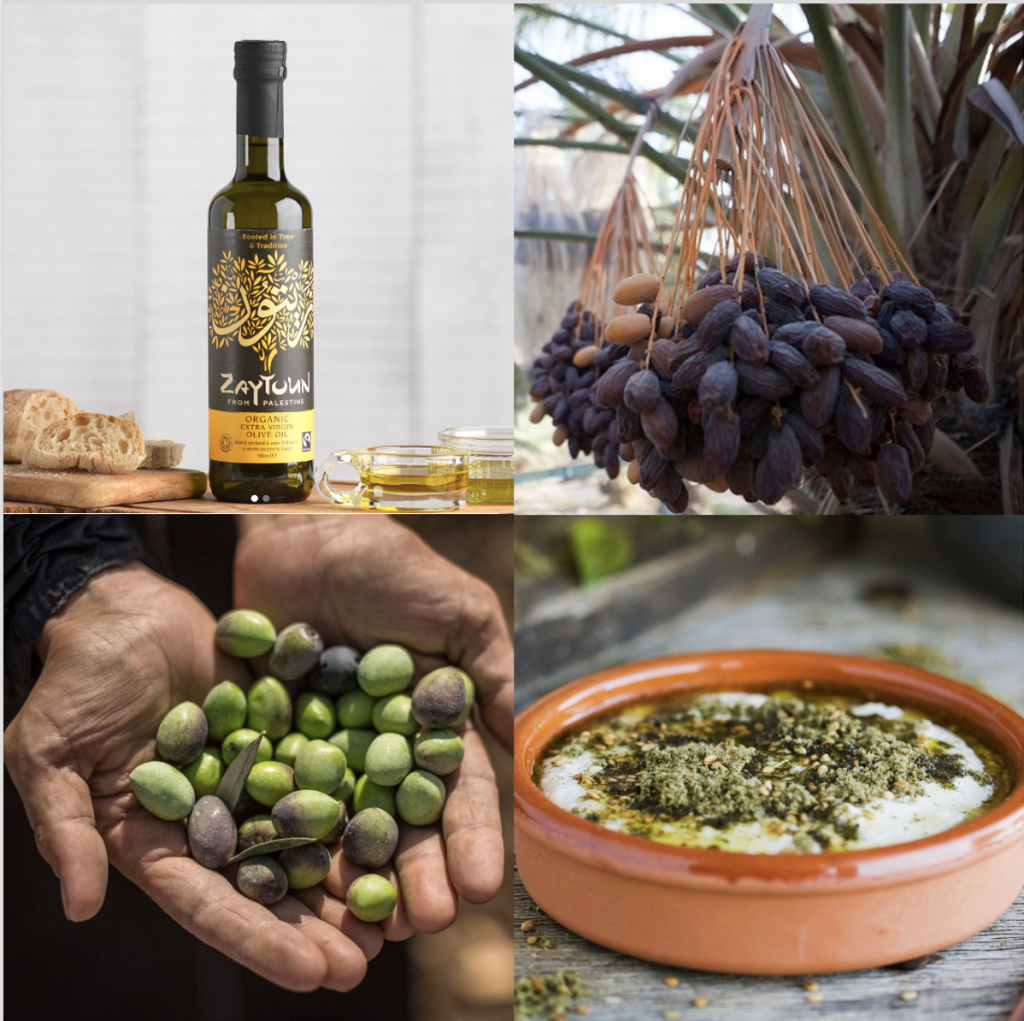 Driven by purpose and a passion for Palestine.
If anyone tuned in to James Martin's Saturday Morning cooking show last weekend (Saturday 4th March 2023), you may have spotted James using some familiar ingredients to whip up a yummy Chicken Tagine with Herb Tabboleh. In fact, Zaytoun's olive oil, medjoul dates, Za'atar and maftoul giant couscous were all featured in the dish and were highly praised by James and his guest, renowned chef Daniel Galmiche, for their quality, provenance and freshness. watch the episode here: (Series 6, Episode 15, 00:00-16:05)
We think that this amazing and well-deserved TV coverage and couldn't have come at a better time for Zaytoun and for the farmers of Palestine, especially considering it being Fairtrade Fortnight. It's also a perfect time to showcase some positives coming out of the historically significant state that's long been ravaged by conflict.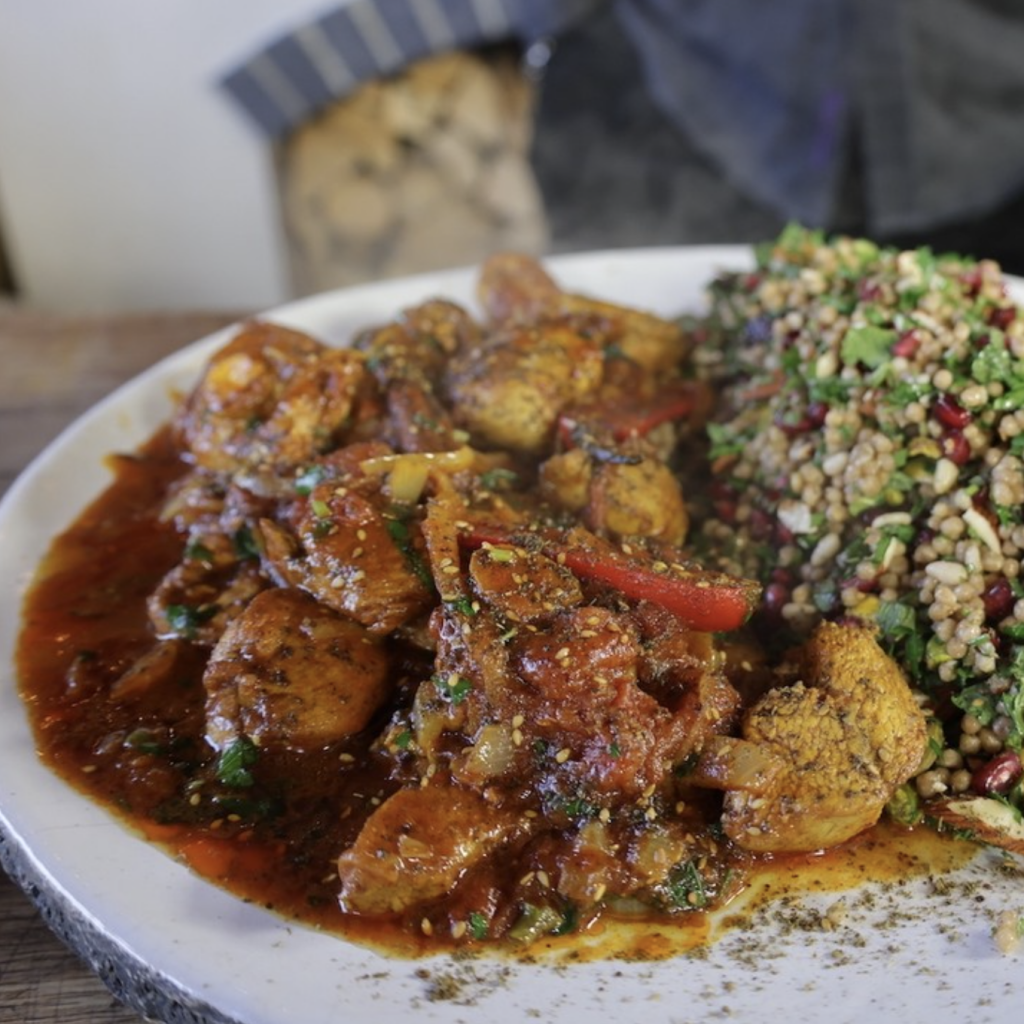 Zaytoun is one of the most purpose-driven companies in the Fairtrade scheme, with their work going above and beyond the status quo of just paying farmers a fair wage. They visit their partner growers across Palestine to get directly involved in the yearly harvest and processing of crop, including olives, herbs, dates and almonds, as well as being one of the first to open up Palestinian produce to the world. Zaytoun are responsible with connecting western consumers with the inspirational farmers who work so tirelessly to till the land and produce these wonderful ingredients.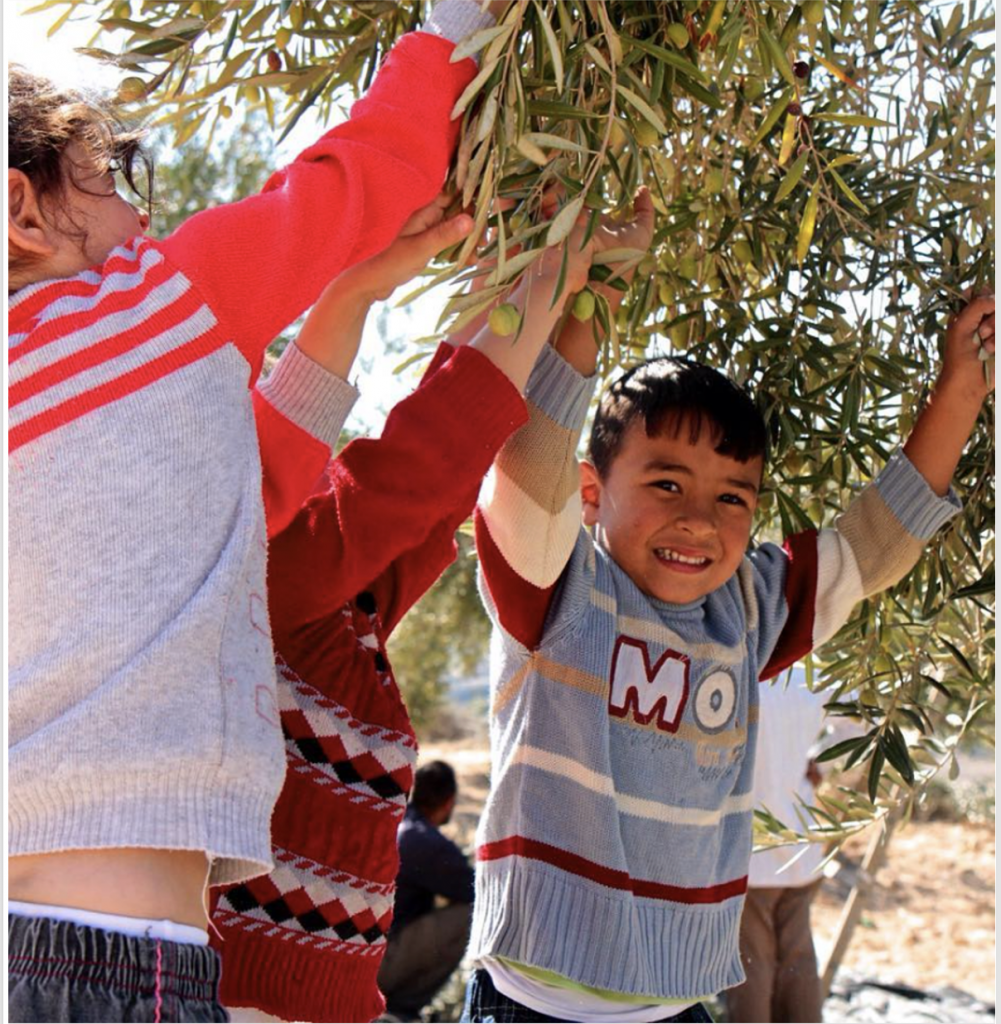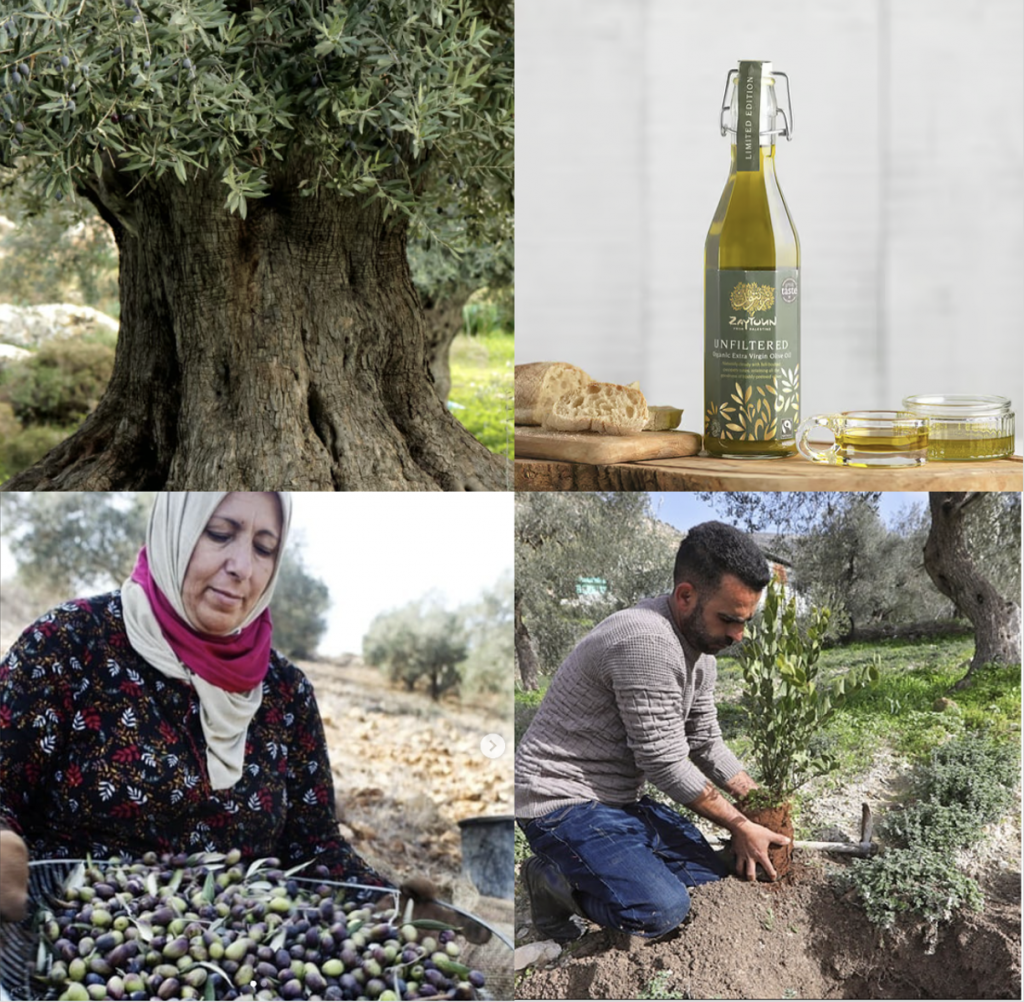 Zaytoun have spent over 10 years working to evolve their brand while taking action in supporting growers through the Fairtrade Foundation- as well as the hard work they do behind the scenes in building an infrastructure for countless farming communities across the state. This shows a highly dynamic brand that are always looking towards the future without losing track of their purpose, mission and product offerings- all hallmarks of a Healthy and Happy brand, in our opinion.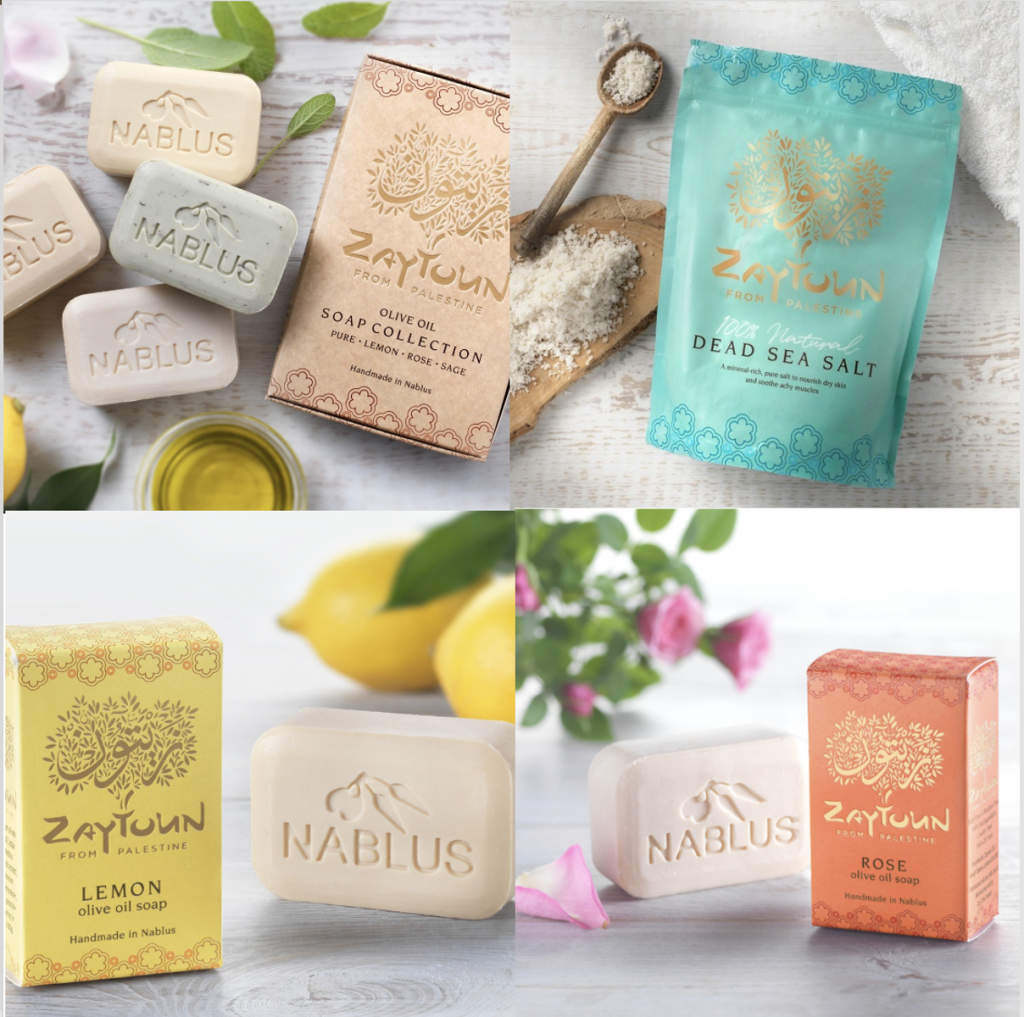 Proving this, they've recently branched out from food and beverage and into the beauty and cosmetics industry with their new artisanal range of soaps and salts. Handcrafted in small batches in the Palestinian city of Nablus, the soap comes in 4 varieties and are made using Zaytoun's pressed olive oil, long prized for its gentle, moisturising effects.
Zaytoun's 'Dead Sea Salt' is made using 100% Palestinian salts and minerals from the world-renowned Dead Sea, located near the ancient city of Jericho. For millennia, people have prized this salt for its therapeutic qualities. Its mix of magnesium, calcium, sodium and potassium support cleansing and restoration of the largest organ in your body – your skin. Adding it to your bath or body scrub can also stimulate circulation, ease muscle cramps and relive joint stiffness.