What better way to round off this year's B-Corp month than to showcase our latest partnership with our friends at Cafédirect? We helped them redefine their proposition, reaffirming their people-driven philosophy of making coffee 'Better for Everyone'.
The B-Corp accreditation was initially set up as a benchmark for true social and environmental impact that could position businesses as a force for good and is a badge of honour for brands that hold it, showcasing true dedication to improving the way they operate.
To continually inspire and motivate companies to follow suit, they hold an annual B-Corp month every March to raise awareness on how important it is for brands to strive for social and environmental change.
Cafédirect holds the incredible accolade of being the FIRST B-Corp company in the UK, having received certification back in 2018. And earlier this year, they became the highest scoring consumer coffee company in B-Corp history, with a recertification score of 126.2- over 30% higher than in 2018!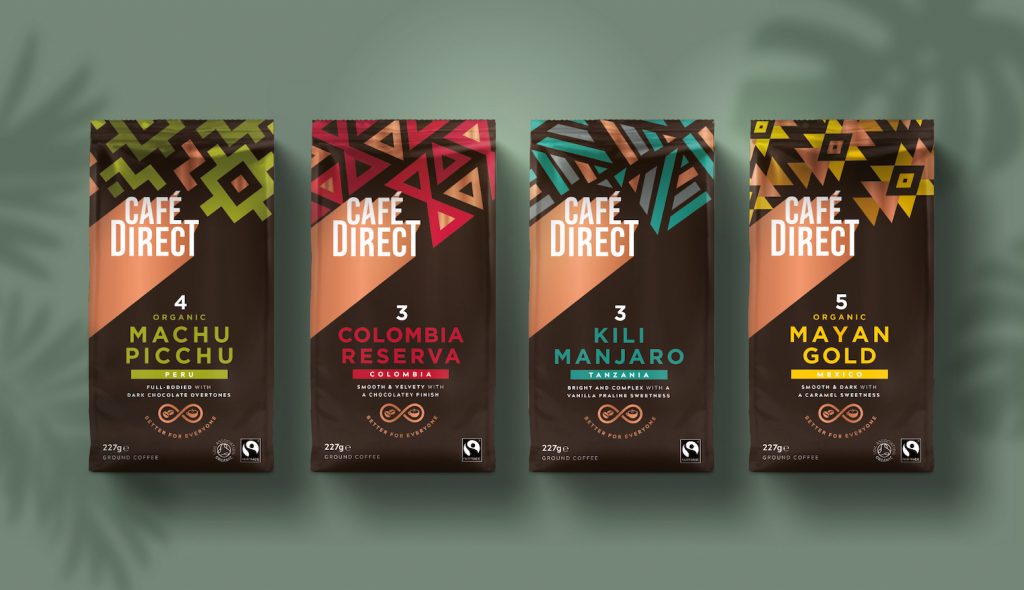 A couple of weeks ago, we reported on Cafédirect's launch of their new 'Be the Change' range of blended ground coffee, focused on making real impact on grower livelihoods through investing in initiatives tackling climate change, gender equality and youth employment. And they're not done yet…
They've continued to smash it in category, delivering great tasting, barista quality roast and ground coffee while focusing on supporting the smallholder farmers who drive the business.
What makes Cafédirect unique is their reciprocal business model, in which they invest 50% of their profits into working directly with farmers to improve sustainability and livelihoods, right across the coffee growing world, with their NFP partner Producers Direct. This is on top of paying the standard Fairtrade Premium*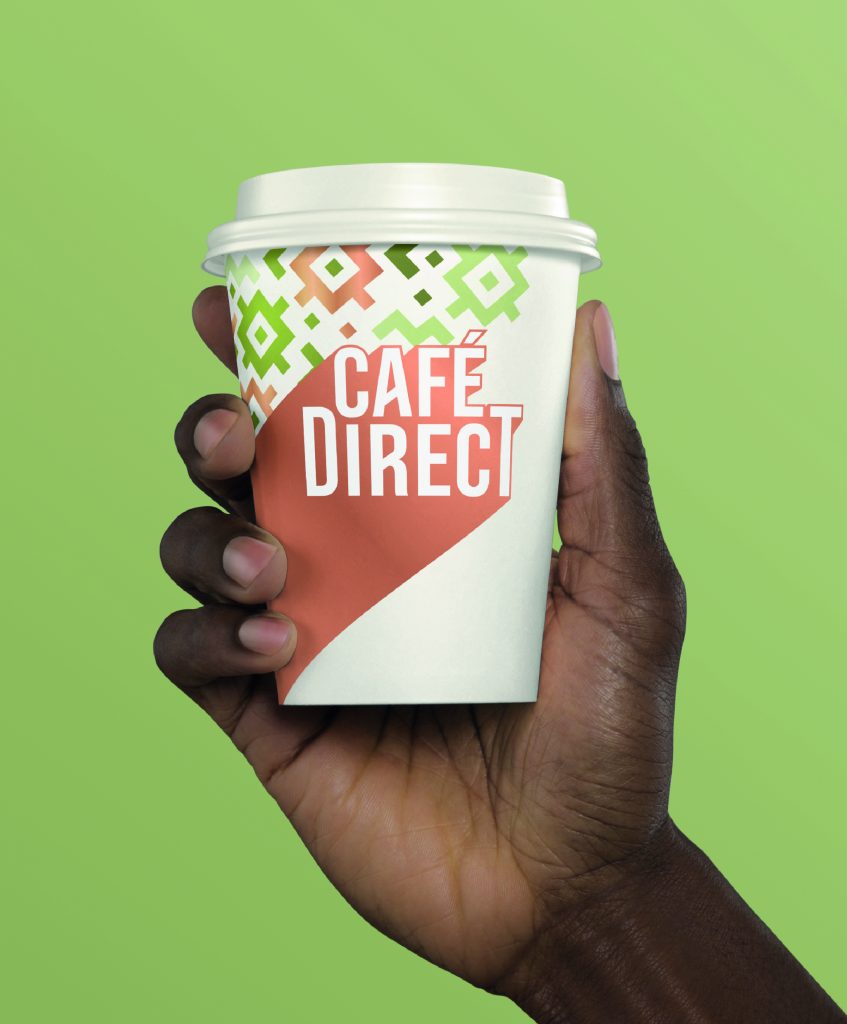 We've had the pleasure of working with Cafédirect for the better part of a decade, and over the years have helped to transform them into a truly ShelfHappy® brand which has captured the hearts and minds of shoppers and stakeholders alike. Our partnership was rewarded in 2021, where F&f's 'radical revitalisation' of Cafédirect won a prestigious Gold DBA (Design Business Association) award for effectiveness in brand transformation- basically the "Oscars of the design world". Not bad!
But to maintain a truly healthy brand and build brand 'happiness', it's vital that brand codes and design assets are frequently revisited to maintain relevance in a constantly evolving consumer market. FMCG is named for a reason- things move fast, consumer mindsets can change like the weather and brands need to be ready to react and adapt.
Pandemic isolation took its toll on the UK- besides baking banana bread excessively and going on walks fifty times a week, we were relentlessly seeking new hobbies that have stuck with us today.
Thus, many prospective target shoppers became coffee connoisseurs overnight and became obsessed with exploring coffee origins and provenance, pursuing niche brewing methods while on a quest to find the most complex flavour notes. So Cafédirect needed help to communicate their pro's on-pack to attract the eye of these coffee lovers old and new.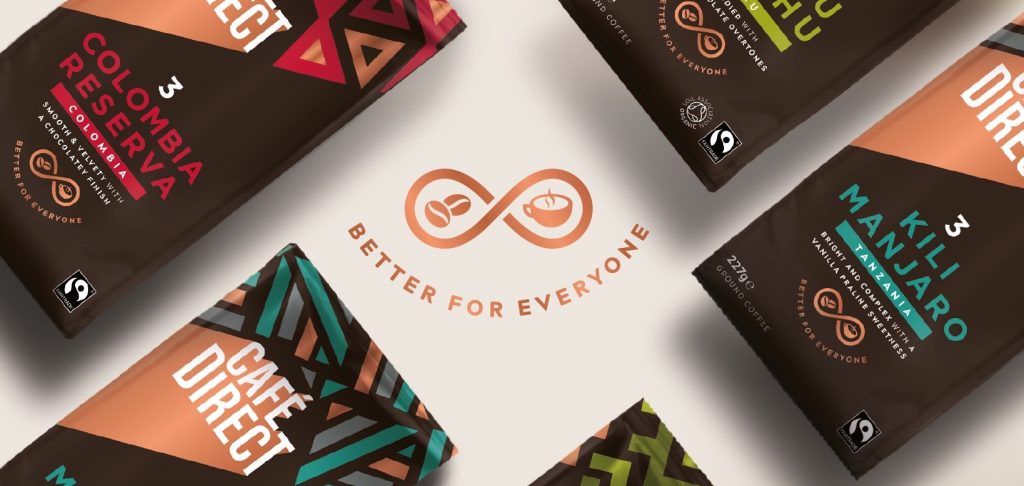 To this end, we have continued our close partnership with Cafédirect to develop a revitalised brand proposition of 'Better Coffee for Everyone'. It brings to life their focus on directly supporting their partner smallholder farmers and co-operatives, improving the livelihoods of growers which in turn produces better-tasting coffee. We wanted to show that their socially sustainable business model is unmatched in terms of farmer impact.
The Grocer reported that in 2022, despite retail sales of coffee falling by 3.5% YOY (as the post-lockdown shift continued to push consumers back into cafés and coffee shops), the value of the home coffee category is 7% higher than pre-covid levels. As mentioned earlier, there's been a significant shift in the last 3 years as shoppers have become more sophisticated, with a report suggesting 61.4% consumers seek 'barista style' quality beverages at home.
The logo has been invigorated, with bolder, more condensed typography which amplifies shelf impact and brand blocking in store. Coffee crop provenance is further brought to life with vibrant colour and traditional patterns across the whole Single Origins range.
We have also created a newly devised 'Infinite Good' icon as a short-form way to illustrate the direct connection between the benefits for both consumer and farmer. The new symbol is featured front and centre of pack, with the brand's signature bronze effect emphasising premium cues.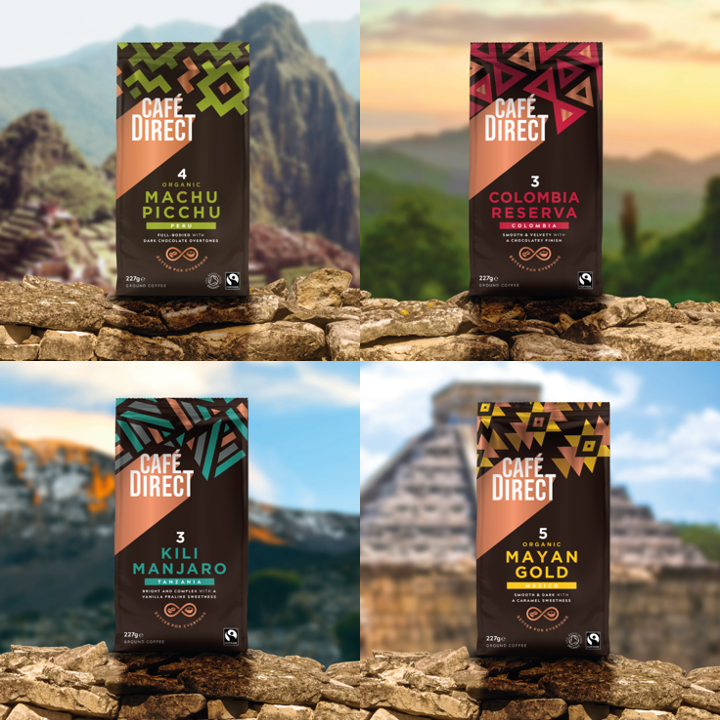 To further exemplify the new proposition, Cafédirect have become one of the first leading roast and ground coffee companies to implement 100% recyclable substrate across range – Demonstrating they deserve the plaudits as the first and highest scoring B-Corp coffee brand in the UK.
The new substrate uses a less glossy, more natural ink, so F&f worked hard to communicate the quality feel Cafédirect is known for without compromising on environmental impact targets.

The refreshed single origins range has rolled out into stores and is now available in major UK retailers, including Sainsbury's, Waitrose, Tesco and Ocado. Keep an eye out.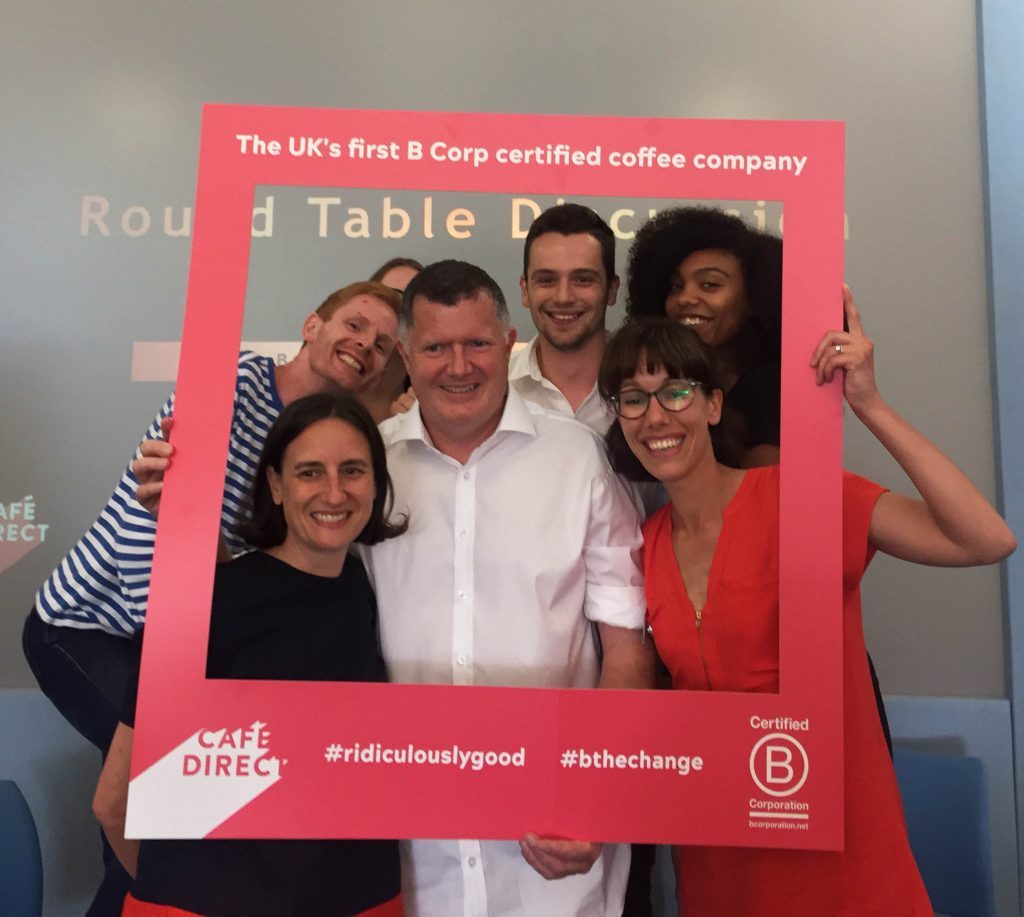 *The Fairtrade Premium is an extra sum of money paid on top of the selling price that farmers or workers invest in projects of their choice. They decide together how to spend the Fairtrade Premium to reach their goals, such as improving their farming, businesses, or health and education in their community.
source: https://www.fairtrade.net/impact/fairtrade-premium-overview.