A Family (and friends) leading article about agency-client relations/ brand repositioning/ brand and pack revitalisation.
"It's not about the money, it's about the relationship – you can run a business, or run a consultancy, likewise you can ask an agency for a quote and base your decision on price, or you can find someone who will love your brand as much as you do."

DJ Johnston, Strategy Lead at F&f.

As an agency owner, you know when you are potentially onto a good thing when a brand thinks it requires change; more often than not means a pitch or tender and a chance to get in there. If things aren't working well with the agency-client relationship, or tiredness has set in somewhere, it's certainly time for a shake-up.
Resisting pulling the plug
Evolving, not revolving is the key. If things are going well, and there's still huge hunger on both sides, then the smart brand guardian should be willing to let that dedicated and keen brand agency go on the journey over a period of time.
In the world of advertising, the best, most accurate and creative work is a result of years of collaboration – think Nike+Wieden+Kennedy, Abbott Mead Vickers (AMV) who has worked for Sainsbury's for more than 30 years, or The Economist for more than 25. DDB has had Volkswagen as a client for half a century. JWT boasts it has kept Shell for 47 years, Rolex for 62, Kraft for 86 and Unilever for 106* You get our point…
What this type of relationship means is that you grow together in knowledge – of the brand, the consumers and the category.
You can test and learn – improve constantly and tweak the elements that could do better. It avoids constant 101 brand top line briefings and, all going well, opens up rich, deep and appropriately challenging dialogue. Great advertising relies on great relationships.
Brand design relationships are naturally more fragile – a lot perhaps to do with the lack of traditional retainers, media buying clout and unfortunately in many cases, a lack of genuine brand management expertise within the agency. Newly appointed brand managers and CMOs often want quick change and fast turnaround without fuss, so appointing a new agency, rather than sticking with a more stoic guardian often leads to the "let's pitch it out" call to action.
"When a longer-term partnership works, it works very well. It works hard for the brand and makes for effectiveness in equity building, increasing sales, distribution and penetration. We are all working for the brand as one team."
DJ Johnston, Strategy Lead at F&f.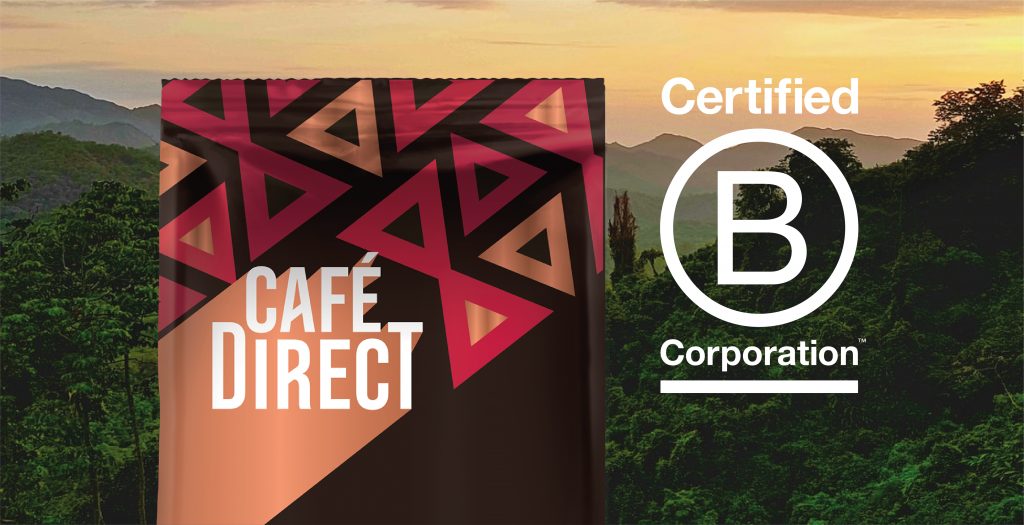 Meet Cafédirect – a model brand in so many ways.
Since 1991 Cafédirect have been working closely with co-ops and smallholder farmers to ensure an 'above and beyond' fair trade deal for coffee growers. Cafédirect was one of the first UK Fairtrade companies and now the largest.
Unlike any other coffee company, Cafedirect share their profits with Producers Direct, a UK charity that works directly with farmers to improve sustainability and livelihoods, right across the coffee growing world. The charity is run by farmers, for farmers, taking leadership and developing innovative solutions to the challenges they face. It stretches to training, supporting youth and education, as well as gender equality and climate change challenges.
This reciprocal, direct relationship with its farmer partners enables them to provide consumers with great tasting, very high quality and continually improving coffee.
Ethically, Cafédirect is right up there in the industry's view, strong consumer attraction and employee regard. In 2018 they led the way and became the UK's first B-Corp coffee company. Since then, many UK coffee companies have joined the movement, but Cafédirect is the highest-scoring.
'Nice people to do business with' (as the old Currie Motors ad ran) could easily be a company driver for them.
Change is good, partnership is even better.
Family and friends working partnership with Cafédirect stretches back the best part of a decade now – longer than many food and beverage client-agency relationships these days.
Relationships, even if wonderful, occasionally have their challenges – there's been times when the business has really struggled to purchase the coffee, let alone buy branding, but we stuck by them as a friend until the money came through.
There's been times when internal structures change, new people come into the business and there's stirrings of pitches. But transparency and a passion for doing collective good has led to not simply relationship survival – but a truly thriving one.

Last month hails what's effectively our third design iteration of branding, built on newer consumer insights and continual sharpening of brand proposition. This is how the story goes.
Round one: Review, position, test.
When we first started to review the UK's most ethical and purpose driven coffee company, they we talking about doing things 'The Small Way' – how getting great coffee was about working with smallholder farmers and doing things in a humble way to achieve great results. A noble, but generic proposition and brand image. Wrong in that Cafédirect should project an image of anything but humble – in fact pride and leadership would be a much better position to come from.
Furthermore, saying they were thinking small didn't make for ambitious growth in anyone's eyes, so we developed a new positioning around 'Ridiculously Good' – no other company would take the brave steps to invest such a huge proportion of revenue. And their roast & ground, Single Origins were, and indeed remain, ridiculously good cups of coffee.
The repositioning took a bold, internationally-styled coffee codes direction in design and introduced the proposition subtly on pack to signal change in brand direction.
Confident and convincing results.
Soon after launch sales began to grow and retailers such as Sainsbury's took fresh notice of CD and increased listings. Using F&f's ShelfHappy® branding principles, the redesign allowed Cafédirect to get firmly on the 'big boy brand' shelf and grow an astonishing 53% in less than 2.5 years – whilst showing a +27% increase in money going back to the growers in (2019).
And led to becoming the UK's third largest brand in category. Allowing R&D, innovation, new lines and increased portfolio.
Our joint team was also furnished with a double whammy GOLD DBA Design Effectiveness Award and a GOLD FAB Award in 2021. The previous year winning The UK Packaging Awards prestigious 'Brand of The Year'.
Round two: a time to tweak.
Over time, all brand packaging grows a little tired, novelty is required. But as you establish a brand look, you get the opportunity to add/subtract certain elements.
Through research and insight gathering, feedback came in from consumer and brand that a stronger element of provenance and 'local colour' might help increase attraction and signal a greater sense of craft – connecting more deeply with growers, whilst helping shop-ability.
We took heed and explored the introduction of eye catching, graphical patterns.
Sales increased yet again and December's The Grocer Magazine stated that Cafédirect gained a further £1.7m in sales, the highest change YOY in category, with market position nestled between Starbucks and Costa, but with the genuine uniqueness of ethics and grower pledge. Mainstream appeal without the mainstream ethics.
Round three: sharper, bolder, better
So we hit this year. April 2023 saw us working with Cafédirect to launch a further iteration, built firmly on the last, but with some important brand design health checks in place – and a revised, sharper and more consumer benefit focused proposition.
Coffee that's 'Better for Everyone' is the new message – through relationships with farmers, consumers get premium quality coffee with no ethical bitter aftertaste. A newly developed 'infinitely better' icon has been developed as a short-form way to illustrate this direct connection between bean-farmer and drinker benefits, which will feature on all Cafédirect packs going forward."
"The logo is taller and prouder – a graphic shift to increase 'brand first' standout, using a pop of white across the whole range to help its strong shelf-blocking.
The new 100% recyclable substrate has driven our design with a softer and more natural range feel that puts the environment first over traditional premium cues.".
Alex Durbridge, Co Founder and Creative Director at F&f
But most consumers won't probably notice much difference. And that's a very good thing. Feedback from most consumers is that they don't like change, and nor should a brand manager unless it's essential to a clear repositioning, as with the Cafédirect brand before the big, positive shift.
The new look is now rolling out to the rest of the range – notably with the repositioning of the blends to reveal their greater purpose, supporting gender equality, youth programmes and environmental initiatives. Soon to launch will be a revitalised speciality roastery range and reintroducing some handpicked espressos…but let's leave it there 'till another day.
---
Some key take-outs:
1.Ditch the ego.
There's nothing wrong with celebrating a cracking change in direction for the good – and further celebrating effectiveness awards. But never be precious, allow change into your process and be open to research, data and a degree of collective gut reaction.
2. Reappraise, reappraise, reappraise
Maximise 'evolving change' as much as possible to get consumers to sit up and reappraise and to reflect a bold change in proposition. Test a wide variety of designs, but listen to your gut. Cafédirect did.
3. Love your Brand Codes
Work to heavily redefine if not working, but then as you establish strong brand equity, impact and recall, don't throw away valuable brand codes – consumers shop by them and you can build your long-term brand with them as your tools, not generics.
4.Propositions need workouts.
Strengthen and refine – to reflect changing consumer views, and to hone your brand communications. Each time becoming tighter and more elegant, but hold it steady and stick with your master plan. Consumers actually want consistency more than you in many cases.
And don't be afraid to stick it front and centre of pack if need be…share it, you sweated it!
Thats all for now- but if you're a brand owner and are looking to learn more about our creative process or are interested in making your product ShelfHappy®, email dj@familyandfriends.uk.com.