Bust the January blues and boogie into the new year with Pri Bakes, our newly refreshed brand, offering delicious, natural and oaty sweet treats with a healthier vibe. Come on, lets dance!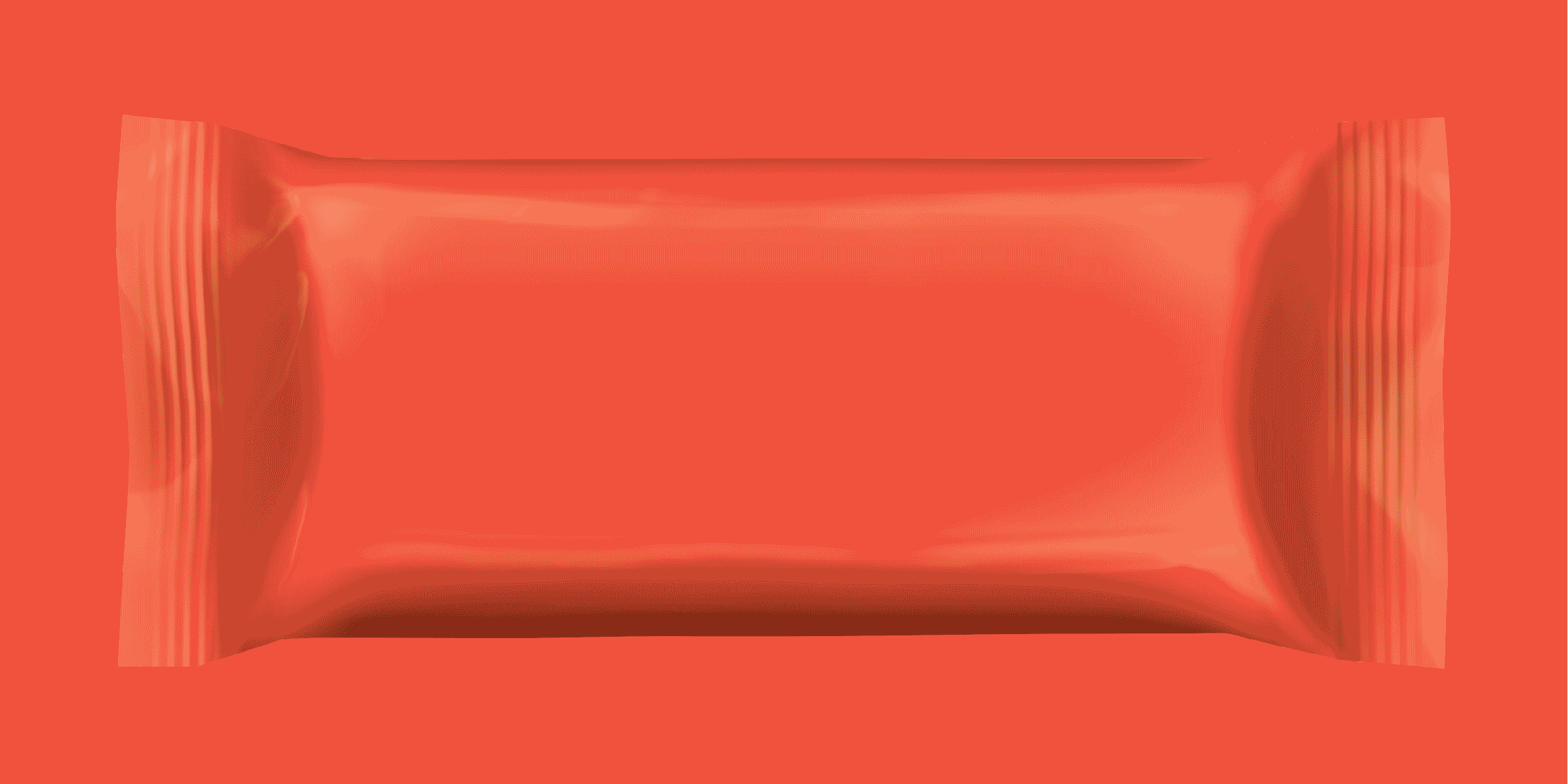 Happy new year all!
The January blues are truly upon us, so if you're looking for an indulgent plant-based pick me up thats easy on the stomach, look no further than Pri Bakes.
Built from the desire to have more readily available options in better-for-you, gluten-free bakery, Pri started baking her oaty pies and pockets in her parent's kitchen just over 3 years ago but had to relocate to a manufacturing plant within 8 weeks due to her success.
Pri's pies and pockets contain just 5 raw, natural ingredients including oats, dates and coconut sugar, and are gluten-free and vegan with no additives or colours.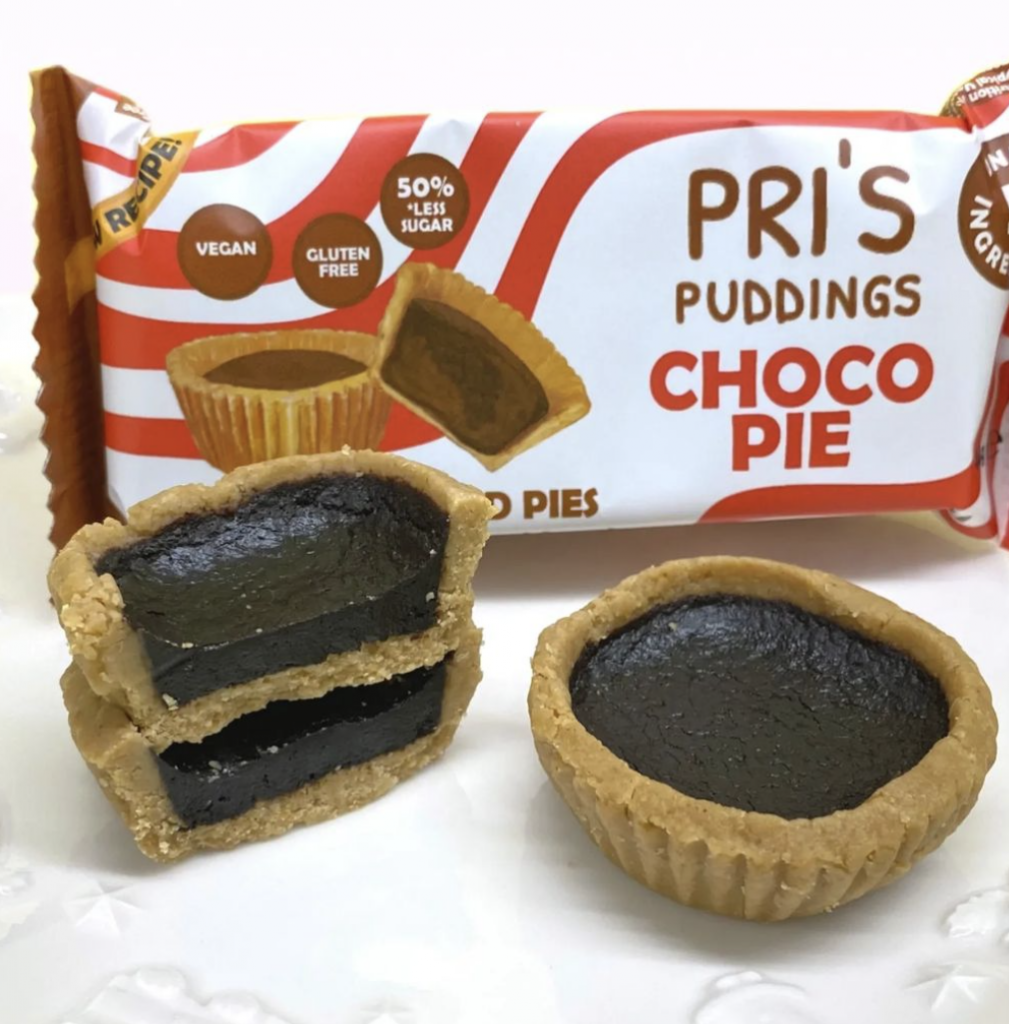 However, Pri's Puddings (as the brand was previously named) wasn't engaging with enough target consumers- its on-shelf presence was struggling in the highly competitive healthy snacking category and the packaging lacked strong flavour cues or a distinctive tone of voice.
Research suggests that 72% of the UK population seek healthier, lighter options when snacking- and with further HFSS restrictions on the horizon later this year, this category is about to get a huge boost in revenue as consumers switch to cost-effective sugar-free treats. It's estimated that 97% existing brands in-category aren't HFSS compliant, so no better time to strike while the bake is hot!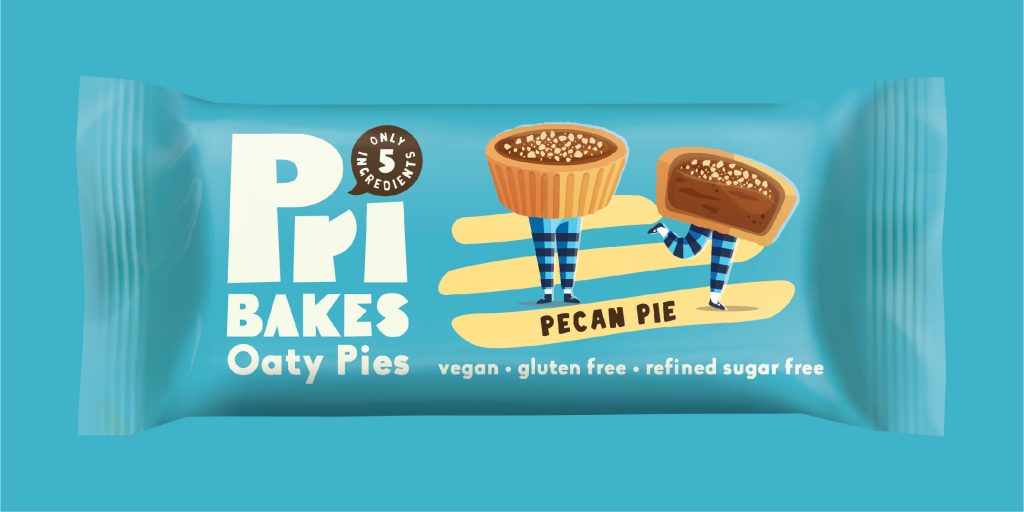 Working with Pri's, we identified our target consumer as 'Healthy Balancers'- they're looking for a better for you, ethical and sustainable snack alternative and are willing to pay a premium for products using raw, natural ingredients. They also typically look for fun, enjoyable and tasty brands to munch on without the guilt of conventional bakery.
Bake my day
With this in mind, we developed the idea of "Pri bakes your day", a play on words that embodies the cheeky and upbeat personality Pri puts into every product and everything she does. The brand name was reintroduced as "Pri Bakes" to better reflect the healthy baked nature of the pies and pockets and create more specific engagement with consumers. Overall, the brand is much more positive and emotive both on and off-pack, eliciting greater feelings of joy and excitement.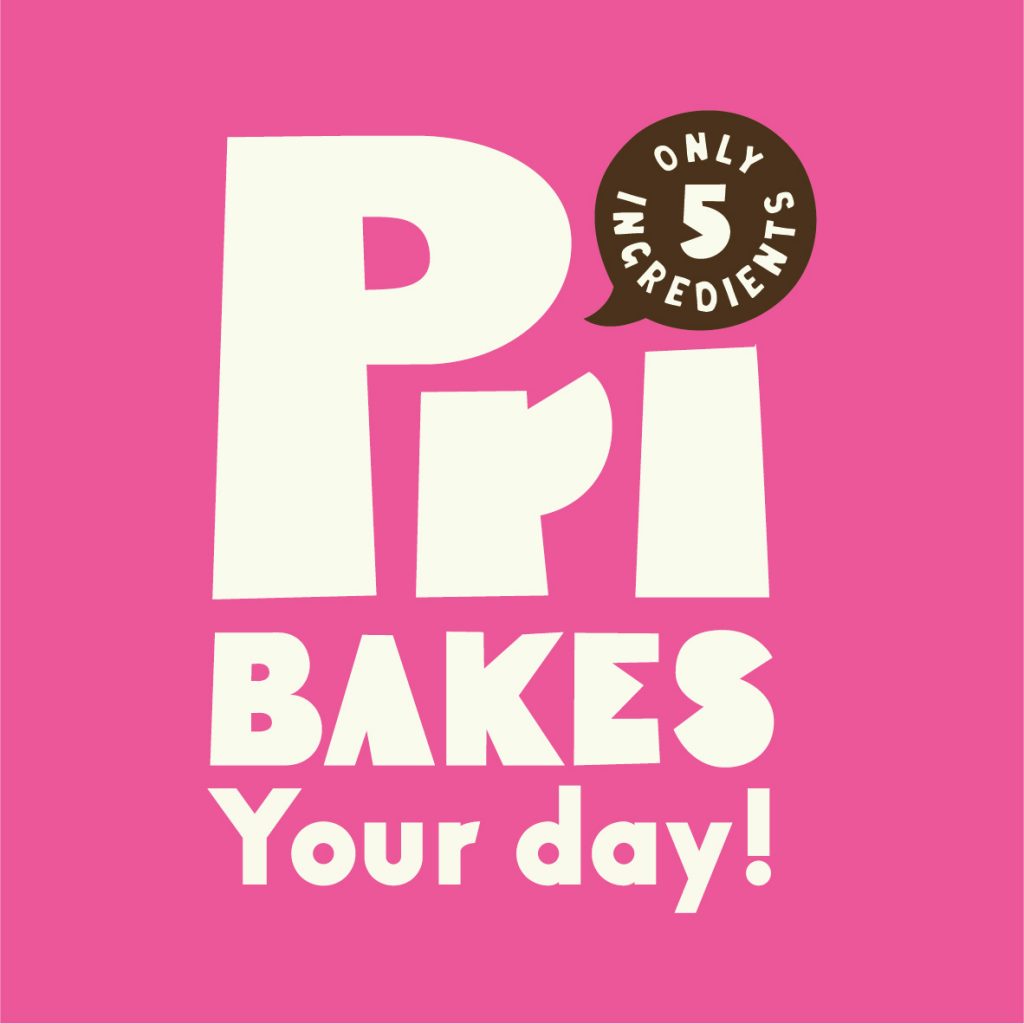 The visual identity has been reworked to reflect the brand personality, with vibrant colours on-pack to clearly identify individual flavour as well as premium quality- where the previous packaging was universally beige or brown, melting into the shelf. The logo is boldly stamped on the front and is stacked rather than linear, making for hugely better impact.
Bakery with legs? Whatever next?
Featured on and off-pack are whimsical sketches of pies and pockets with legs, wearing tights and dancing in dynamic poses, creating conversation and getting people moving. We wanted to clearly embody the connection between healthy, natural eating with positivity and joy, coining the strapline "We put the boogie back into bakery" to perfectly complement these brand assets.
Pri and her team can be found at trade shows & in-store giving out samples, wearing the same style leggings- and truly embracing the re-energised brand image.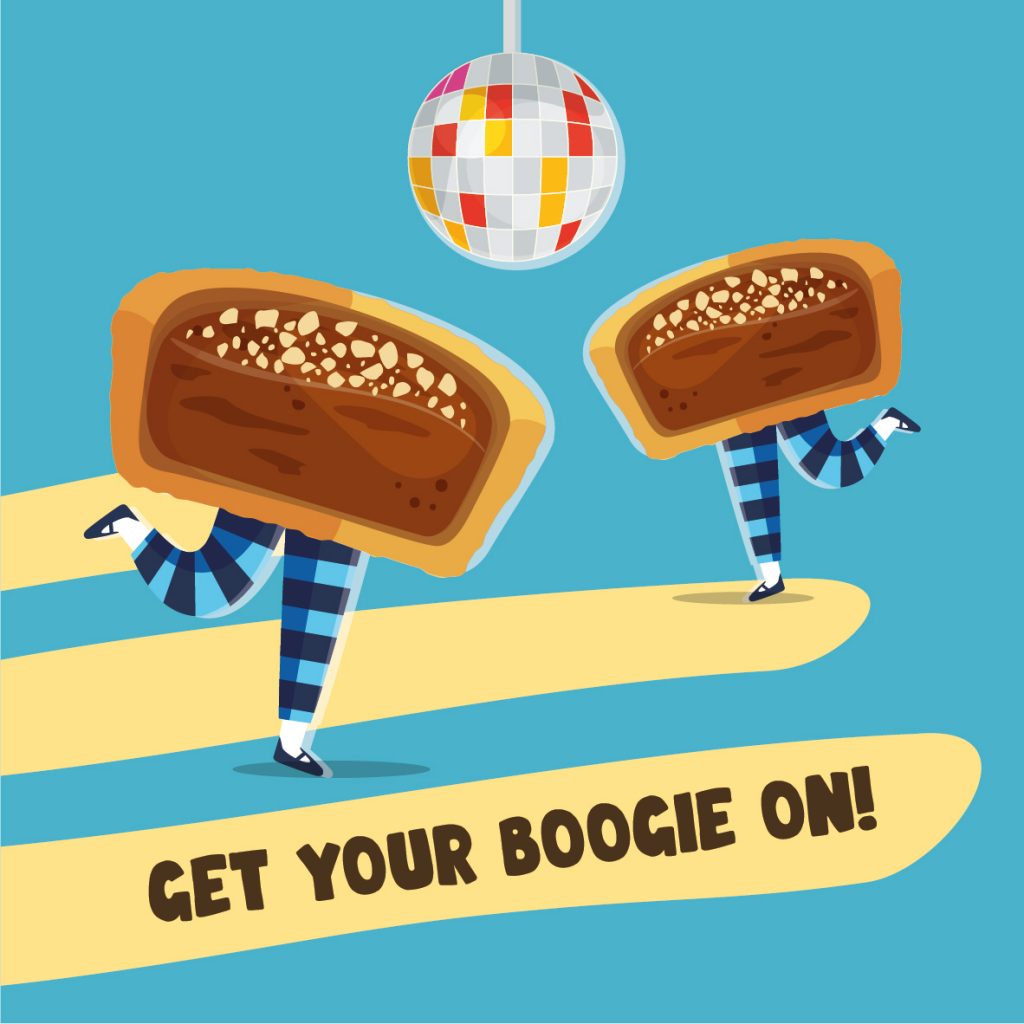 "F&F were a pleasure to work with. They delved into our business origination story, target market and mission and really helped to showcase our personality in our brand packaging."
"We've recently rolled out the new branding and the feedback we have received has blown us away. Thank you to the F&F team for all your hard work!"
"We will definitely be continuing our journey with you in the Plant based bakery space!"
-Priyanka Savjani, Founder of Pri Bakes
You can purchase Pri Bakes here on their website, as well as in various high street retailers including Boots, Lakeland and Londis. Or, check out their official Instagram here to keep up with the latest news from Pri and her team!