Let's face it, the world doesn't need another smoothie powder…but Dare is here to shake things up!
Much more than just another smoothie powder, Dare acts as both a physical and mental motivational shake, daring us to break out of our negative routines and make every day more adventurous.
Boosted with genuine superfoods such as maca root and bee pollen, Dare's peanut and chocolate smoothie powder delivers essential nutrition, energy and mood boosting tryptophans, giving you the power to be your best self. Just two scoops in your daily smoothie is all it takes to supercharge your day!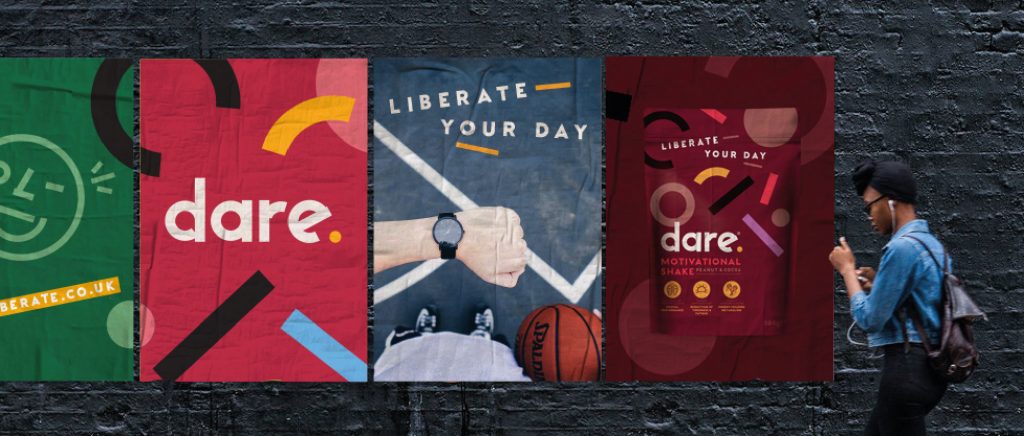 Ever the positive, motivational buddy, Dare also encourages us to think of the often neglected world beyond physical nutrition. Existing to promote mental as well as physical wellbeing, Dare is centred around the idea that by building a community of like-minded individuals, we can motivate and inspire one another. Head to their instagram for a daily dose of motivation, whether it be getting on your bike in the cold mornings or powering through exam revision at night.
Entering into the saturated smoothie powder market, it was essential to give a disruptive name that immediately connects with and excites consumers. The bold naming acts as a call to action, clearly communicating the brand purpose whilst also inspiring those seeking to break free from monotony.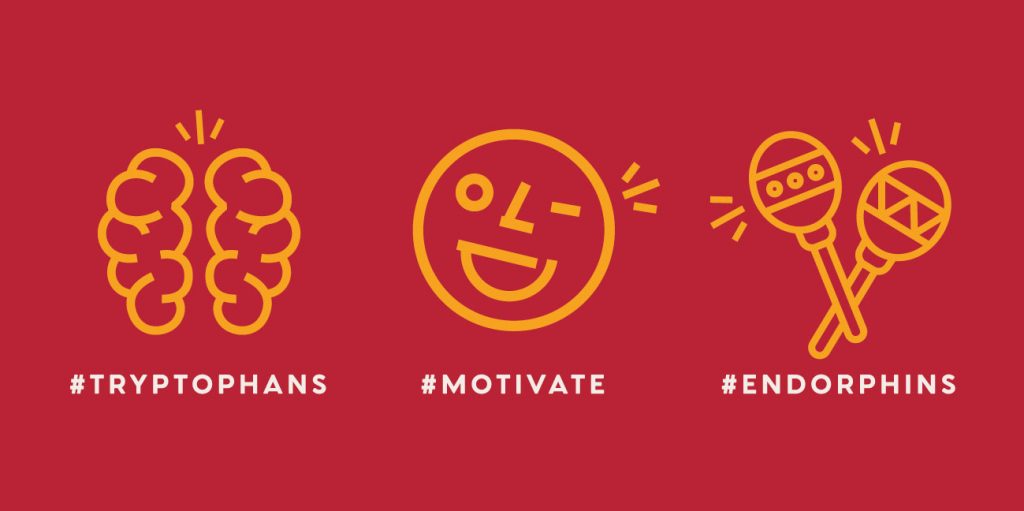 A disruptive visual identity was also required – starting with online sales, it was crucial to design both the brand and packaging to be impactful on mobile and tablet. Benefit-led icons and the strapline 'Liberate your day' leap off the pack, while the modular elements of the logo freely dance across the pouch.
For an impactful introduction to the brand, head to the Dare website and watch the elements boldly launch into action, before coming together to form the logo –  much like Dare's mission to bring like-minded people together and affect positive change.
"Family (and friends) have been at the core of creating the Dare brand identity and it has been our greatest business decision to reach out to them! We have now formed a strong partnership and look forward to continuing the great work we've put together"
Ben and Melissa, Founders