We've been helping brand owners Purity Soft Drinks get the right balance of taste and refreshment into the new packaging, along with improved standout in store.

The Firefly brand has undergone a progressive journey towards a firm positioning built around subtle, light botanical flavours. The latest brand revitalisation aims to shore up this mission.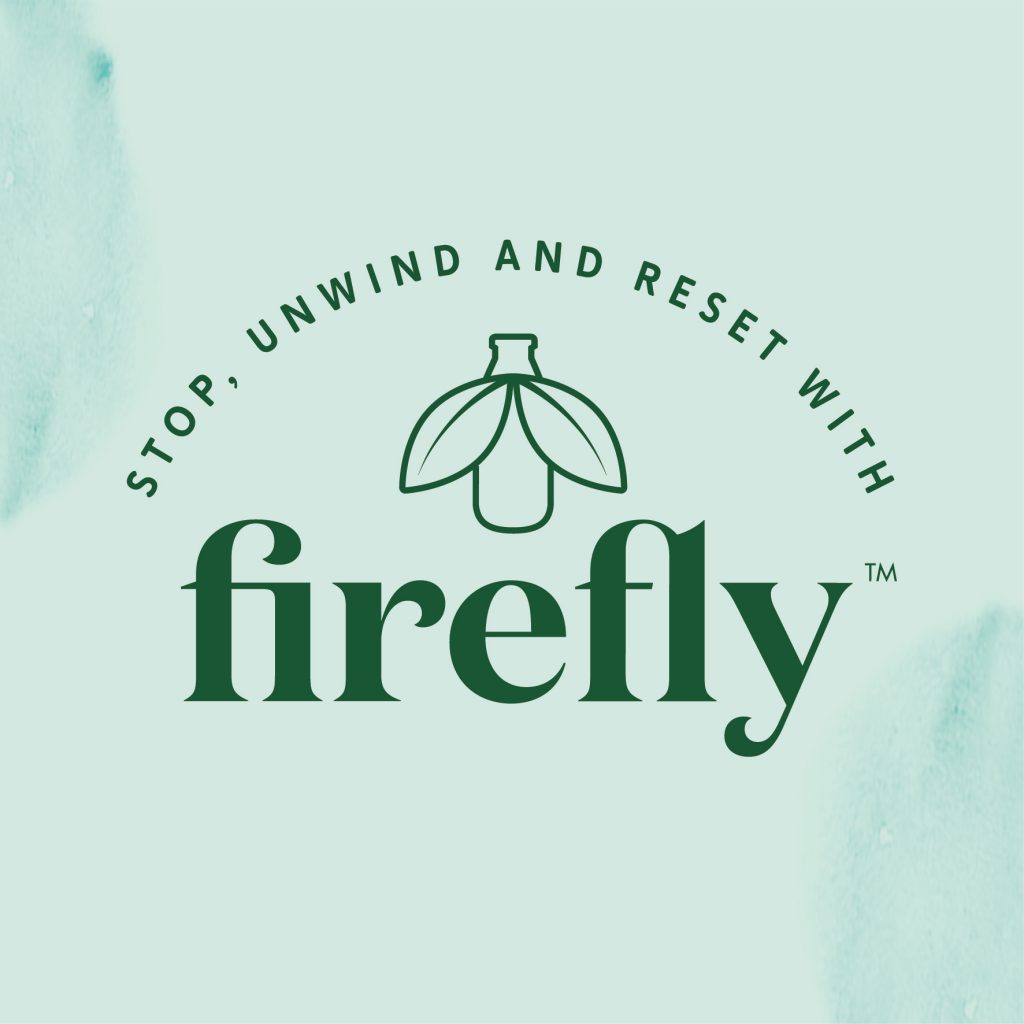 A good pedigree.
Firefly offers a delicious range of still fruit juices infused with botanical and herbal extracts. Targeted to adults, sugar-free and refreshingly natural, it's a sophisticated soft drink perfect for subtle summertime sipping.
Firefly was founded in 2003 by Harry Briggs and Marcus Waley-Cohen, two London-based entrepreneurs, unimpressed by the additive packed and sweetened juices available in the soft drinks category at the time. The original formula was developed with the guidance of the UK's leading herbalists Michael McIntyre and Andrew Chevalier who helped them develop a range of natural botanical brews. Firefly was born, a purer, lighter and more refreshing drink for health-conscious consumers looking for a pick-me-up.
In 2014 Juice Burst owner Purity Soft Drinks acquired the brand and Firefly has enjoyed steady growth in grocery and impulse retailers, undergoing various brand packaging iterations, all driving towards a more botanical look and feel- last addressed fully in 2018.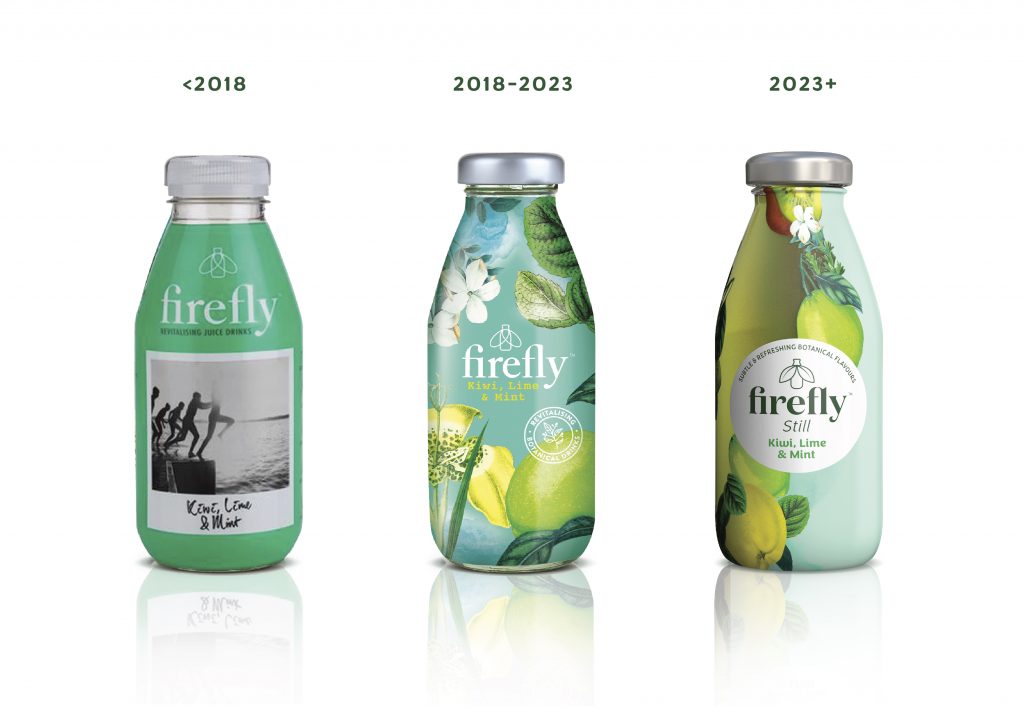 A time sensitive Journey.
Recently conducted consumer research suggested that Firefly had strong recall as a cocktail base, or mocktail in its own right, due to its heavily saturated use of colour and botanical illustrations – and therefore, seen as a sundowner or night-time drink, which could be a potential limiter to sales and appeal for lucrative grab-and-go impulse occasions.

In order to address these challenges, in 2022, Purity approached Family (and friends), looking for help to further refine the brand proposition and revitalise the packaging, adapting to the growing category and constantly shifting consumer perceptions within the category.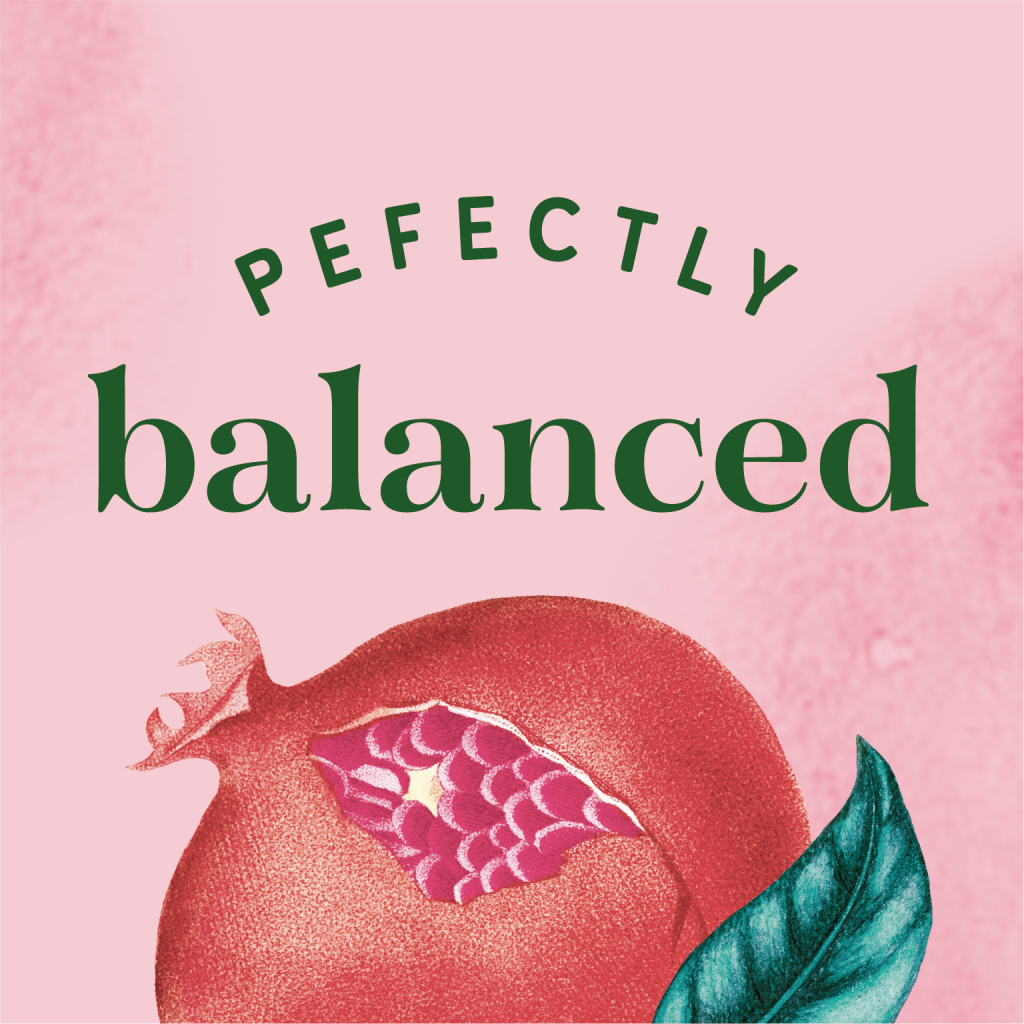 Research informed us that 85% consumers are seeking more interesting flavours in premium soft drinks, while 81% consumers feel it's important for a soft drink to be 'light and refreshing'.

As with all our packaging assignments, we applied our ShelfHappy® principles to both the strategic and design challenges.
"Personality-wise, this meant moving away from its position as a 'night owl' and leaning into a lighter and breezier essence; a more subtle, restorative and revitalising set of anytime blends with a proposition inviting consumers to 'Stop, Unwind and Reset' with a Firefly".

DJ Johnston, Strategy Director at F&f.

Three core elements for the brand's image going forward were identified – centred around the 'calming and intriguing' nature of the brand alongside its 'purity', both in flavour and essence.
A switch to subtlety.
Moreover, positioning as the perfect pairing for lighter food and multiple meal occasions meant the visual impact needed a greater degree of subtlety too.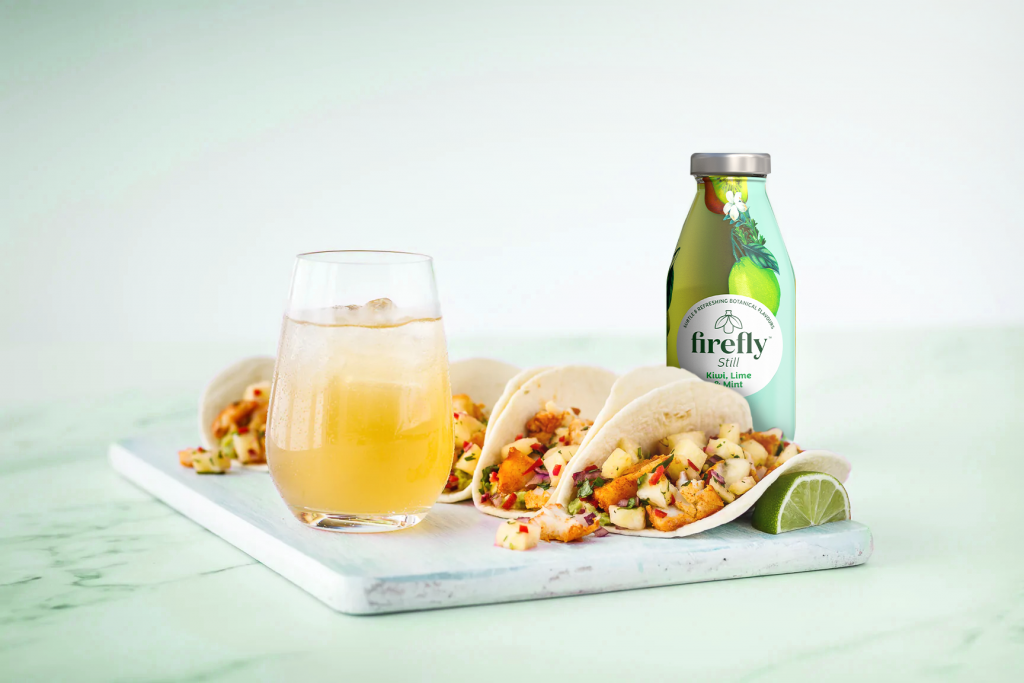 The new positioning resulted in F&f creating a dialled-back design solution, using a part transparent substrate which helped give a more natural perception and a view to the actual still liquid inside.

Illustrations of fresh fruit and botanicals endured, but with heavily improved relevance to the actual ingredients blended into each SKU.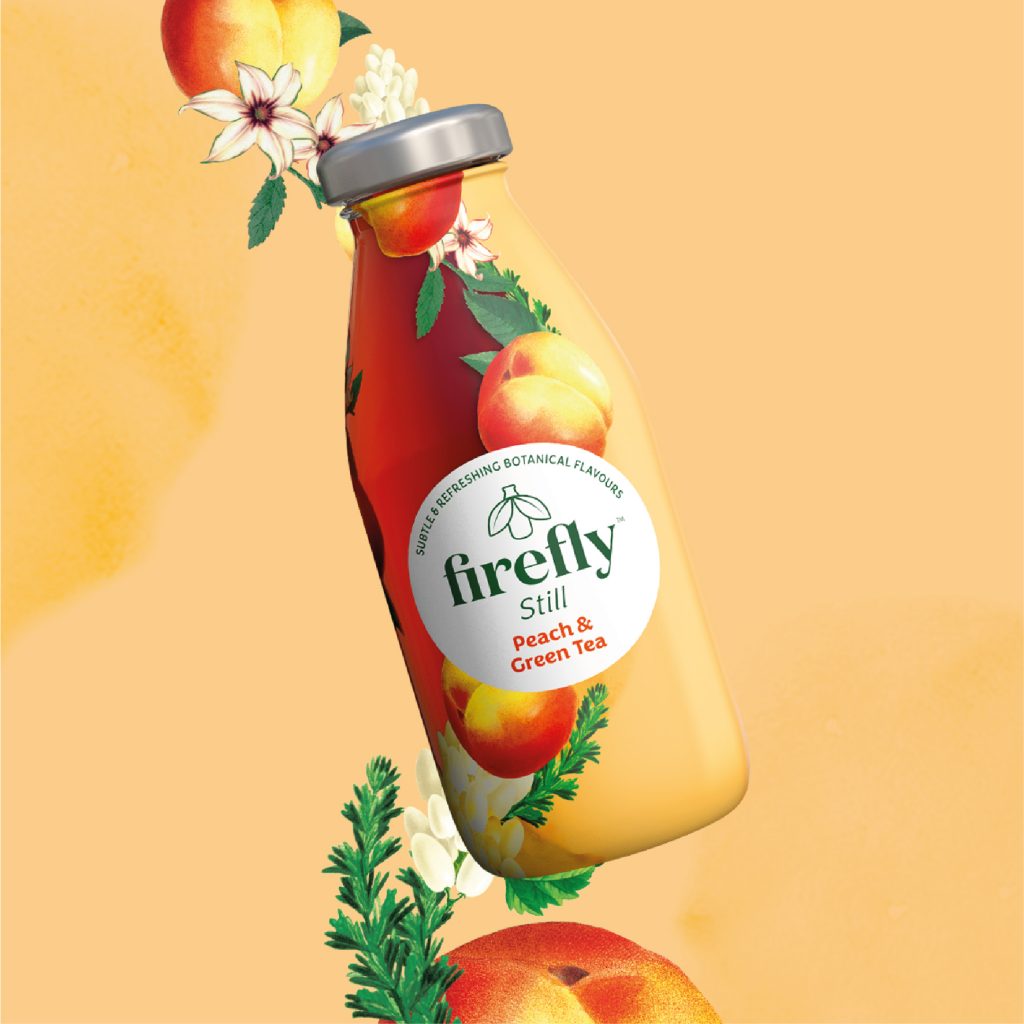 We were also looking to improve shop-ability by optimising the impact of a slightly adapted, more natural firefly icon, creating stronger shelf blocking – aiming to improve instant visibility on shelf with the white label holding shape a focal point.

"These are technical, design details perhaps, but ones that can make all the difference to consumer recall – and sales."

Alex Durbridge, Creative director at F&f.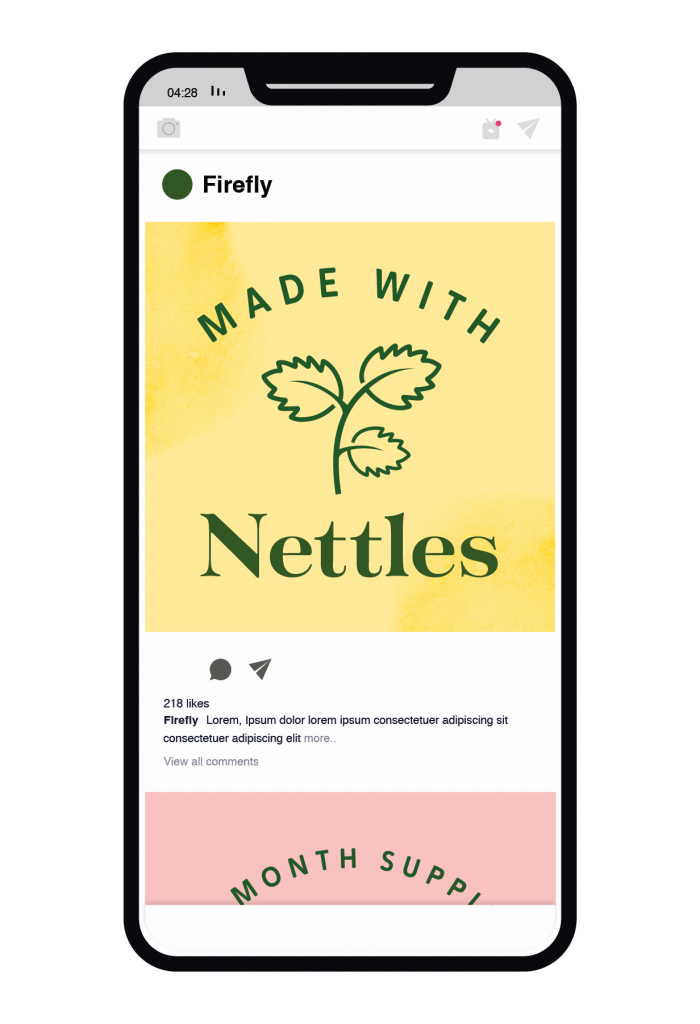 Family and friends have also been adapting the brand's off-pack look and feel for use in social media and trade stands – revealed at last week's Food and Drink show at the NEC in Birmingham.
And in subsequent consumer research measuring appraisal of the evolved packaging, 87% of consumers agreed that now seeing the drink makes them more likely to purchase Firefly going forward.


The new Firefly design rolls out in mid May (2023) across retailers, including Waitrose & Whole Foods.