Today marks the first official National Grief Awareness Week, a bold move in helping the UK open up to grief.
We are honoured to have helped establish the NGAW brand, creating the logo, visual identity and their first year campaign.
With over half a million deaths in the UK every year, at some time in our lives all of us will be affected by grief and none of us know how we will react to the death of someone close until it happens. NGAW is aiming to raise awareness of all aspects of grief on a national scale, but also to bring awareness to the huge breadth of bereavement charities out there, that can offer tailored advice in the most painful and sensitive situations.
However, in order to get the UK opening up to grief – you first have to challenge the many taboos surrounding it. As a country not known for it's emotional vulnerability, we wanted to encourage discussion and openness, breaking down the stereotypes around how people want to be treated when grieving and that loss only happens to a certain person and age bracket.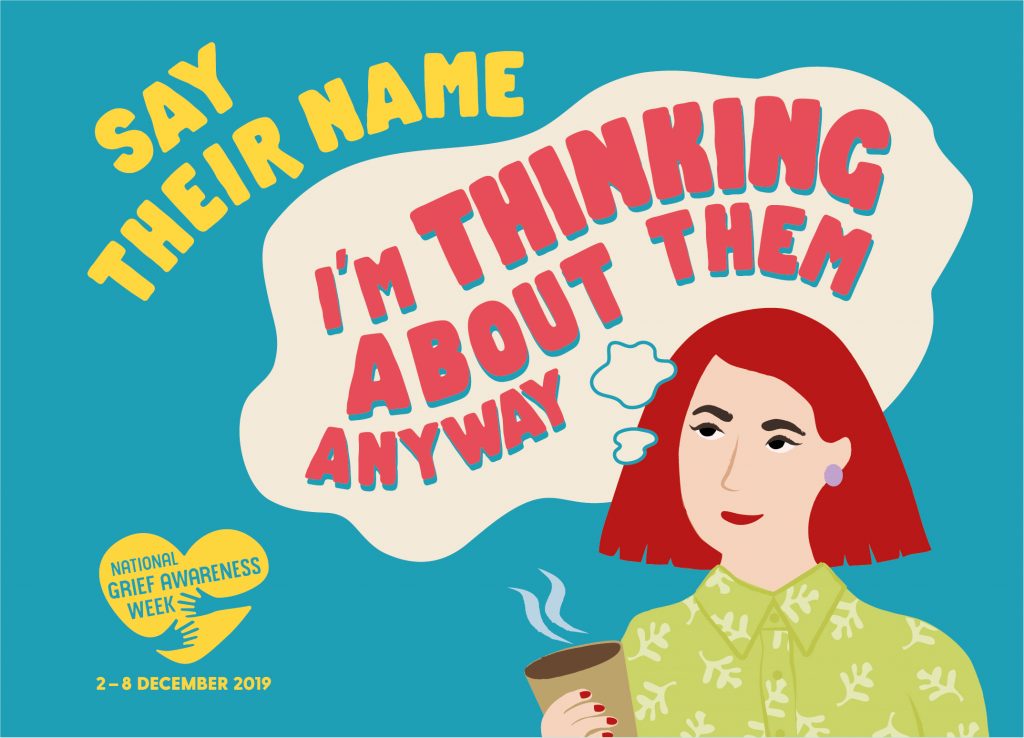 'Let's bravely bust the taboo' became the strapline and big idea to drive the campaign. We worked closely with the founders of NGAW, identifying some of the difficult assumptions that are made about the bereaved, such as 'best not to ask, it might be upsetting' or 'don't mention the name of the person who has died'. By exposing and challenging these taboos, we aim to normalise grief and create more open and meaningful conversations in the UK.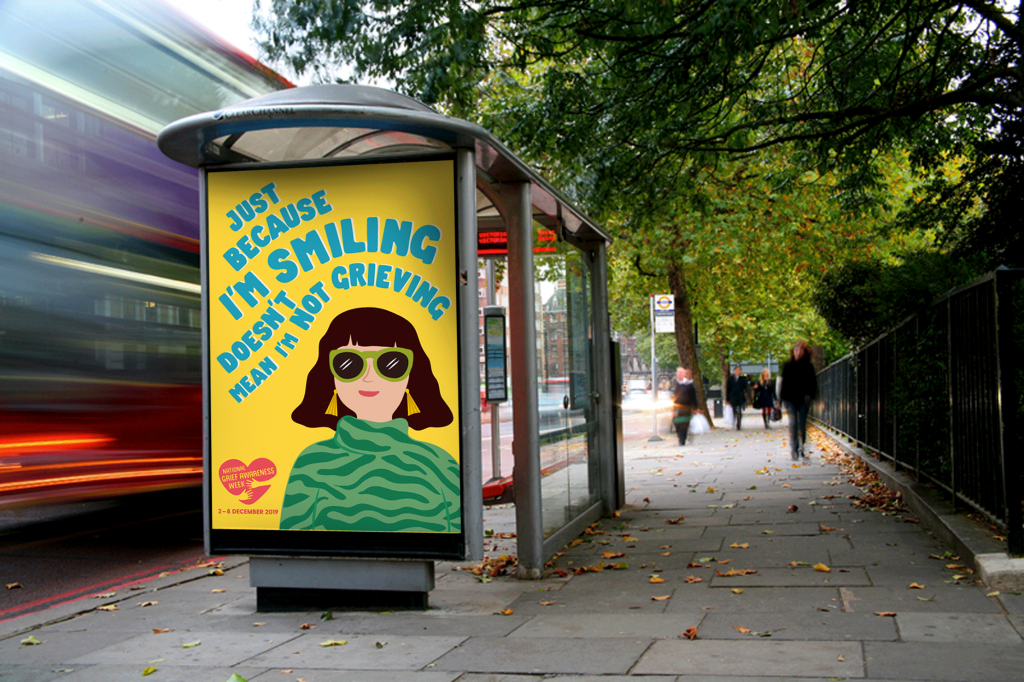 A digital and print campaign, our posters and banners are intended for social media and outdoor. The bright, bold palette, eye-catching illustrations and emotionally raw headlines create a disruptive and positive campaign, in a world usually saved for sombre and often bleak imagery.
An initiative by The Good Grief Trust, NGAW is helping the public to better understand how to support those grieving the loss of someone they love. If you or someone you know is grieving, head to The Good Grief Trust website for advice on where to go for support.
"Working with F&F gives me complete confidence as I know that they will fully understand every nuance of my vision. They listen, they advise and they deliver, they just 'get it'.  I can trust them to keep us on track and always have our core message and branding at the heart of every decision. Thank you to the whole team, your creative talent is exceptional!"
Linda Magistris – The Good Grief Trust CEO and Founder