In our blog series entitled 'Meet:' we introduce you to some of Family's friends – associates, partners and clients.
We are in the the holy month of Ramadan, observed by nearly 2 billion people worldwide. During the month, observers fast each day from dawn till dusk, with the aim of increasing empathy, solidarity, generosity and compassion. And who better to introduce you to during this special month than our dear friend Manal Ramadan White, CEO of Zaytoun?
Manal is someone who has Ramadan not only in her name but at the heart of what she does every day. Zaytoun CIC is a revolutionary social enterprise dedicated to support Palestinian farmers through fair trade, reinvesting 100% of its profits into furthering this mission – and bringing us top-notch delicacies such as peppery olive oil, fudgy Medjoul dates, zesty za'atar and smoky freekeh from Palestine's fertile fields in the process.
Within the portfolio, their famous Medjoul dates come to mind above all else this time of the year, as Muslims traditionally break fast (iftar) with dates, just as the prophet Mohammad did when he broke his own fast.
We spoke to Manal about her own favourite Ramadan traditions, the importance of purpose in business, and what's been cooking at Zaytoun lately.
We'd love to get to know you better first. Who are you and what is your backstory?
I'm Manal Ramadan White, CEO of Zaytoun, a company I joined in 2009 after leaving a career in the City in search of a new direction hoping to contribute to a business with a purpose that would motivate me. Then I came across Zaytoun, a fantastic company, sourcing food products exclusively from Palestine in order to support the farming communities through fair trade.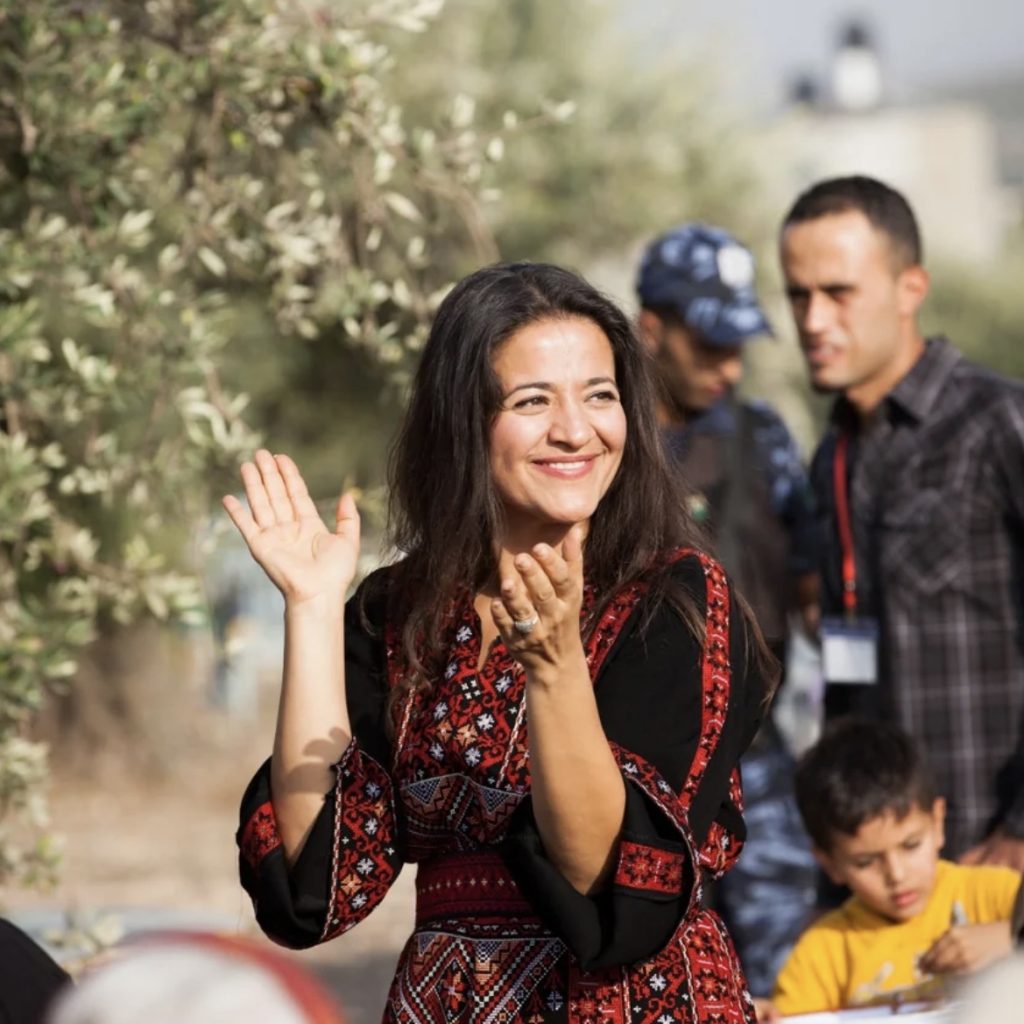 What are some of the highlights from your journey with Zaytoun?
In 2009, the company was 5 years old, and was in a transitional phase –  it had started out as a volunteer initiative and grew through phenomenal grassroot support. When I joined I was the only full-time employee and along with the day to day running of the business, my task was to help take the company to a more sustainable footing. The rest is history.

At first it was overwhelming in terms of the responsibility, and also there was a big change in work culture for me. But most of all, it was incredibly rewarding and varied. I met the most incredible, kind, generous and inspiring people, and fell in love with what the company stood for and what we were trying to achieve. While we're in a much more robust financial position now than we were back then, it continues to be a joyous roller-coaster ride and there's never a dull day at Zaytoun.
What change would you like to see in the world, and how do you think Zaytoun contributes to it?
I'd like to see justice for Palestinians, and of course throughout the world. I also hope that more businesses will see that social responsibility can go hand in hand with profitability.

We do business differently by putting our mission ahead of profits, measuring our success by the impact of our activity, and reinvesting 100% of our profits into the long-term sustainability of our mission.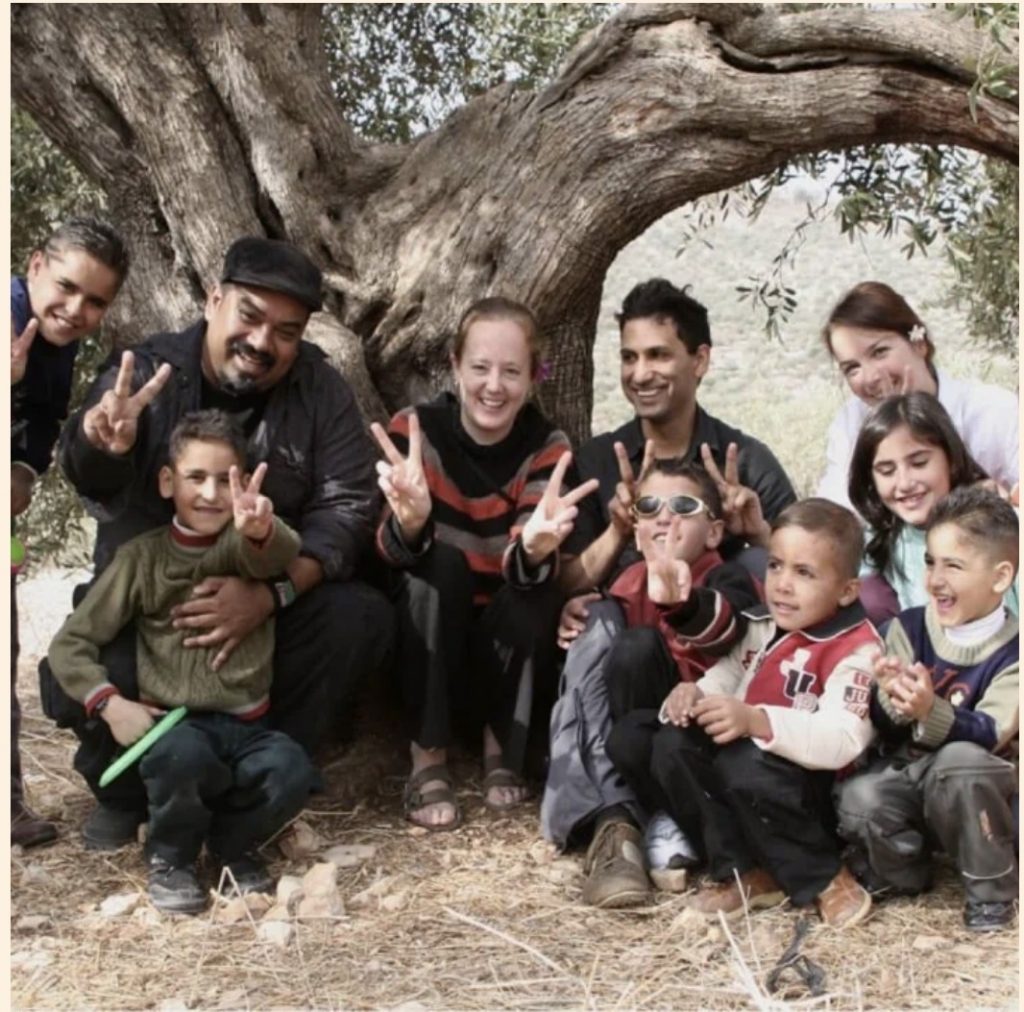 What does Ramadan mean to you and do you have any nice personal rituals around it?
Aside from being my maiden name, Ramadan is a special month, and felt particularly so when we used to visit my grandparents in Syria as I was growing up. It was all about family.
I have fond memories of accompanying my grandparents to the market to buy wonderful produce and then spending the day watching (sometimes helping) prepare sumptuous dishes to feed at least a dozen people. These feasts would be accompanied by drinks that would only make an appearance during Ramadan – special fruit juices made from apricot fruit leather or hibiscus flowers.
I love the special foods associated with this time of year such as dates and a dessert called Qatayef – which is like a cross between a crumpet and a pancake, with grooves that are ideal for soaking up the delicious stuffing, varying from pistachio and clotted cream. Another version is filled with cheese or nuts then deep fried and then smothered with a fragrant orange blossom syrup. Just after Iftar everyone would gather to watch a TV series that is broadcast during that month only.
I also loved the charitable giving during that month, with street food tents appearing to make sure everyone who can't make it home in time for sunset is fed. Many of those initiatives would be free of charge, sponsored by individuals or organisations.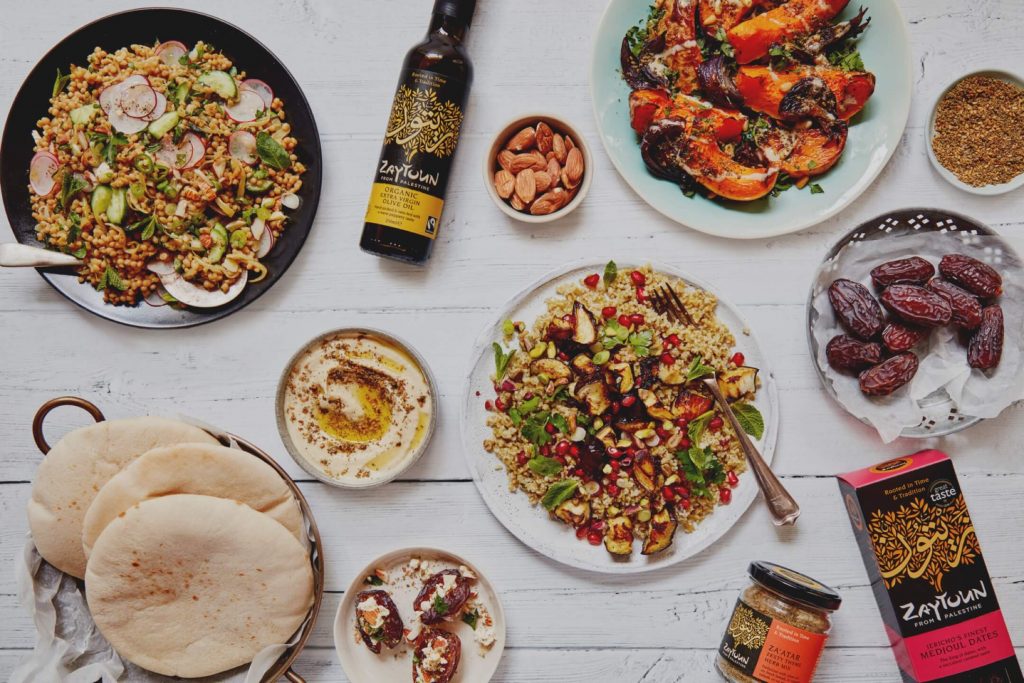 What does branding mean to Zaytoun?
Branding is at the heart of what we do. We're presenting Palestine in a new light to a wider audience. Our products tell a story and their price point reflect the quality and high value and we needed that to come through in our branding. Thanks to an introduction by a mutual contact, we embarked on a re-brand with Family (and friends) in 2013 that has been transformational for our business.

Alex and Derek spent a lot of time with us capturing the essence of our brand and came up with a gorgeous look and feel that reflects the quality as well as the tradition, heritage and rootedness that was really important to us. The mood board they sent us hangs above my desk to this day.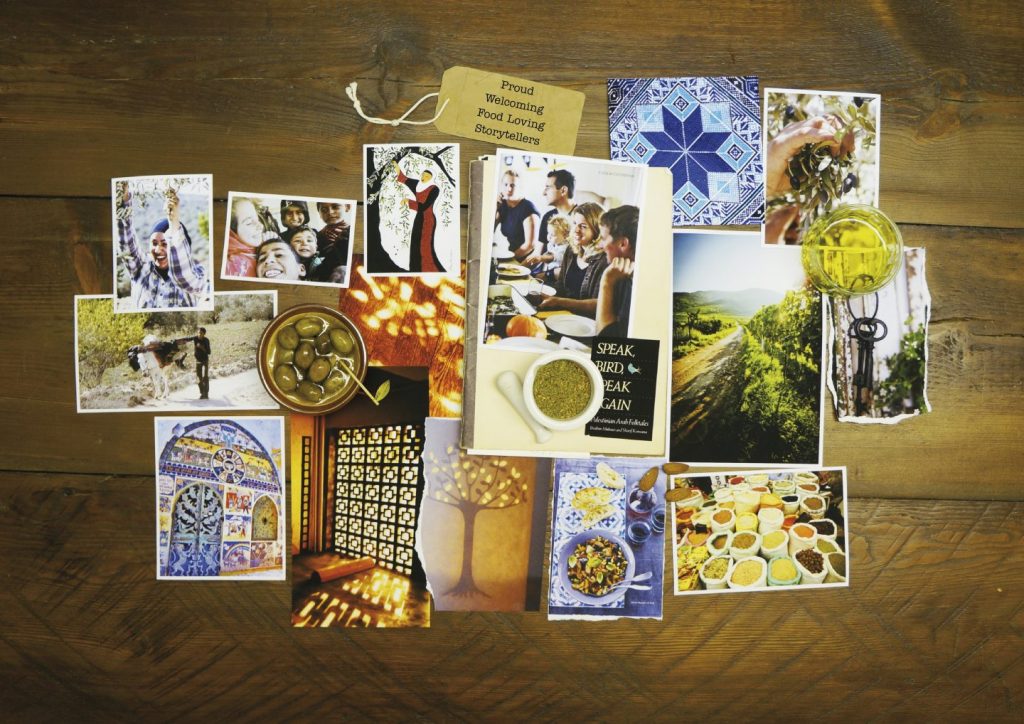 The eye catching, premium look has allowed us to bring Palestinian produce to a much larger audience, creating a new, more joyful, and delicious associations with Palestine.
For our producers it means so much to see the hard fruits of their labour presented so beautifully, enabling them to sit proudly on the shelves of the likes of Whole Foods Market, Planet Organic, Selfridges, Harrods, and Fenwicks.
What is coming up next?
We're thrilled about launching our skincare line this summer, namely olive oil soaps from Nablus and the Dead Sea bath salt. Not only are the products fantastic but they'll also enable us to talk about iconic places in Palestine. The Dead Sea is the world's largest natural spa at 424m below sea level and Nablus is a city with an ancient soap making heritage.
Working with Family (and friends) on a new look that fits within our brand and yet is distinct enough from the food range has been exciting. Alex and Lori have helped us produce very attractive packaging and we can't wait to share these new products with everyone!
If you'd like to find out more, check out our Zaytoun case study here.