We have helped the ethical and sustainable coffee pioneers Cafédirect in their latest step towards being the 'Ridiculously Good' coffee company.
Yesterday, Cafédirect launched their new range; a premium, Organic and Fairtrade selection of speciality coffees, created exclusively for Waitrose. Not only does the range champion emerging New World origins and follow the existing Cafédirect principles of donating 50% of the profits back to farming communities – on top of all that, they are also packed in entirely home compostable bags.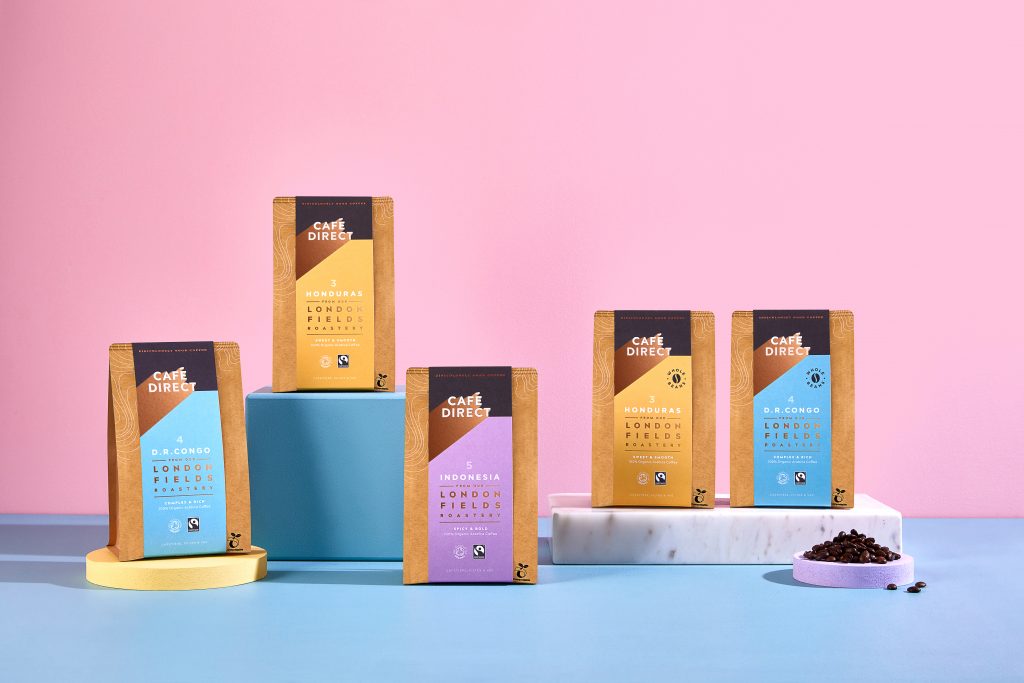 Small-batch roasted in Cafédirect's London Fields Roastery, the new range boasts complex, rich tasting notes and can be enjoyed in a filter or cafétiere. The speciality beans have been sourced from Honduras, D.R. Congo and Indonesia, where all farmers have a minimal environmental impact and adopt sustainable farming principles.
The new range is 100% plastic free and packaged in premium kraft pouches, suitable for your home compost or food waste bin. This is a ground-breaking shift away from industrial certified compostable bags that only break down once treated in specialised industrial composting units.
The recyclable outer card sleeve uses desirable modern pastels which dominate the pack, a disruptive colour for the category in order to attract younger shoppers. Bronze foiling elevates the 'London Fields Roastery' message and gives premium cues, while the delicate detailing of the contours continues over the compostable bag, in sustainable white ink.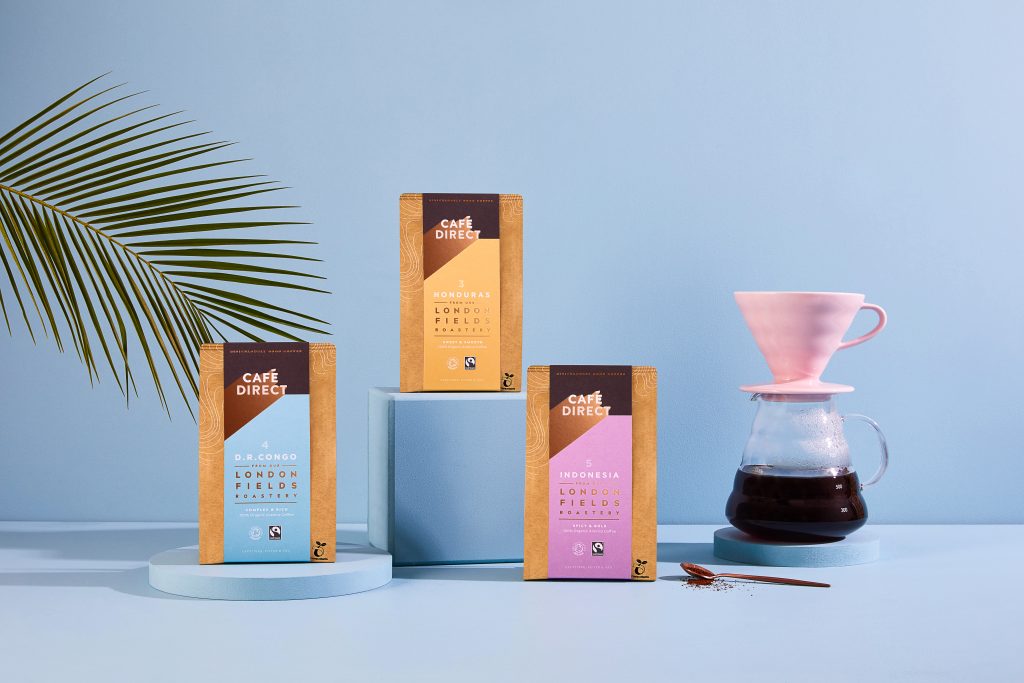 John Steel, CEO of Cafédirect states: "We are so proud of our new London Fields range which empowers smallholder growers, delivers a great taste and pioneers a better way of doing business. We believe this range will attract younger shoppers who are looking for a coffee that leads on taste but has genuine ethics and sustainability behind it. Innovations like the home compostable packaging ensure that Cafédirect continues to lead the way in the ethical roasting revolution."