Known not just for ridiculously good coffee but also ridiculously good business, Cafédirect is now going above and beyond in the name of transparency by becoming the UK's first B-Corp coffee company.
If a business carries the 'B Corp' accreditation, it means they have been certified as a company that has achieved exemplary standards of social and environmental performance, accountability and transparency.
Measured by the non-profit B Lab, the aim is to redefine success in business. By celebrating businesses that align themselves with this positive vision, the general public can distinguish which businesses have truly high standards – inside and out.
For nearly 30 years now, Cafédirect has pioneered the concept of business as a force for good, always investing over half of its profits back into farmer communities. One of the first coffee brands to carry the Fairtrade mark, they are now proving their worth even more by becoming part of the B Corp community.
John Steel, CEO of Cafédirect, said:
"We are very excited to be part of the B Corp movement. As a pioneer, it is our role to embrace approaches that drive businesses to behave better and enable consumers to make better choices.
We are proud to challenge the way business is done and have done so ever since Cafédirect was founded through collaboration in 1991. As a brand, we embody positive impact, whether it's providing much needed income to remote smallholder communities through the sales of our Fairtrade tea and coffee, engaging farmers in the leadership of the business or reinvesting funds in our own standalone, producer-led charity.
No metrics, fancy charts or infographics can ever have the same meaning as smallholder farmers thanking you for making the impossible, possible. This is what good business is about. This is the great taste of Cafédirect – irresistible, impactful and unique."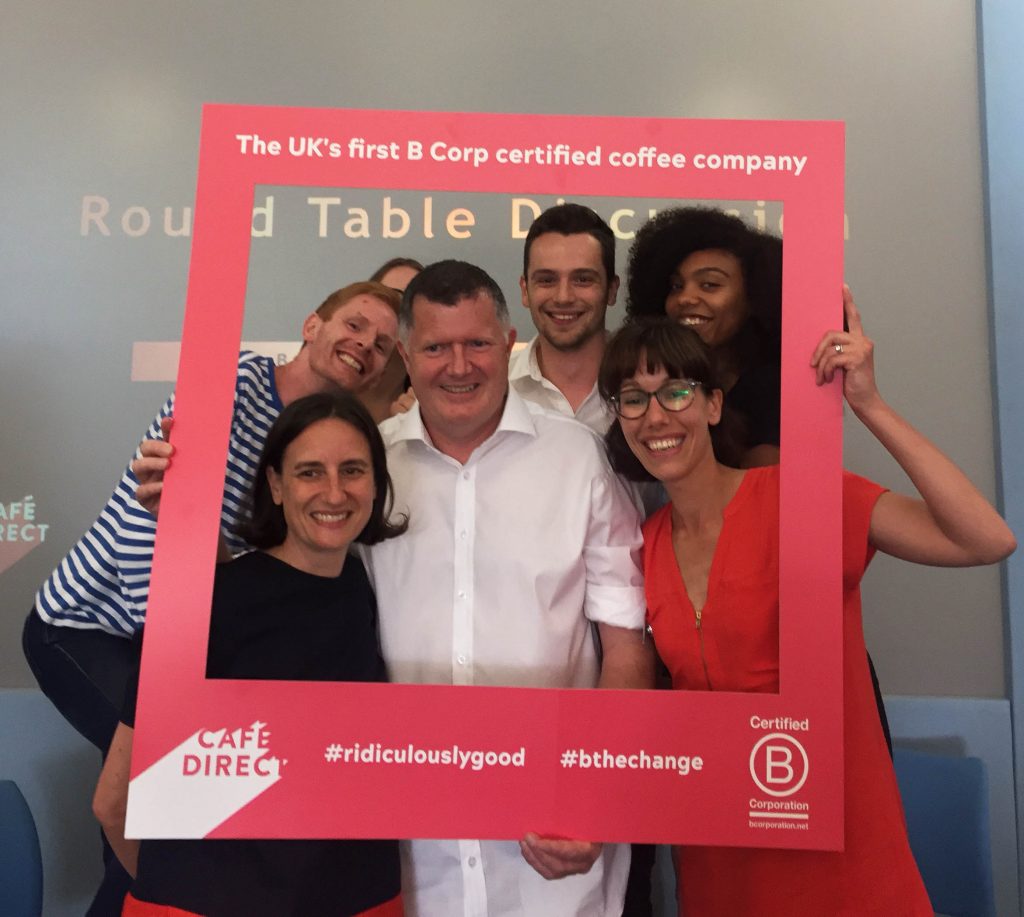 At Family (and friends) we are extremely proud to partner with this highly ethical business. To be accredited, Cafédirect needed to pass the rigorous assessment and score over 80. We are so impressed (and not shocked!) to say that they received a score of 97 – showing once again that they truly do go above and beyond.