Today is World Chocolate Day and we couldn't be more excited! Chocolate as we all know and love has become a staple for any consumer shop and a treat for us all to enjoy anytime. We are super-stuck on the sweet sticky stuff.
Why, then, is it so tempting for us earthlings? It could be to do with chemical responses in our brain- chocolate contains Anandamide which is a known stimulant and perks us up, making us chirpy and upbeat. Or, it could be the creamy texture melting on our tongues which triggers receptors in the brain to simulate pleasure.
Nevertheless, chocolate builds up a sense of excitement and joy within people that's unheard of in other sectors- whether that's the feeling of luxury you get when buying your favourite brand, or the sheer curiosity from trying a new variety for the first time knowing it'll almost certainly be delicious. Whatever it is, the consumer demand for chocolate is unwavering, powerful, and reactive, exemplified by Cadbury- with sales reaching £1.85 Billion last year, the chocolatier giant beat competition from Coca-Cola and Nestle to become the largest brand in the UK.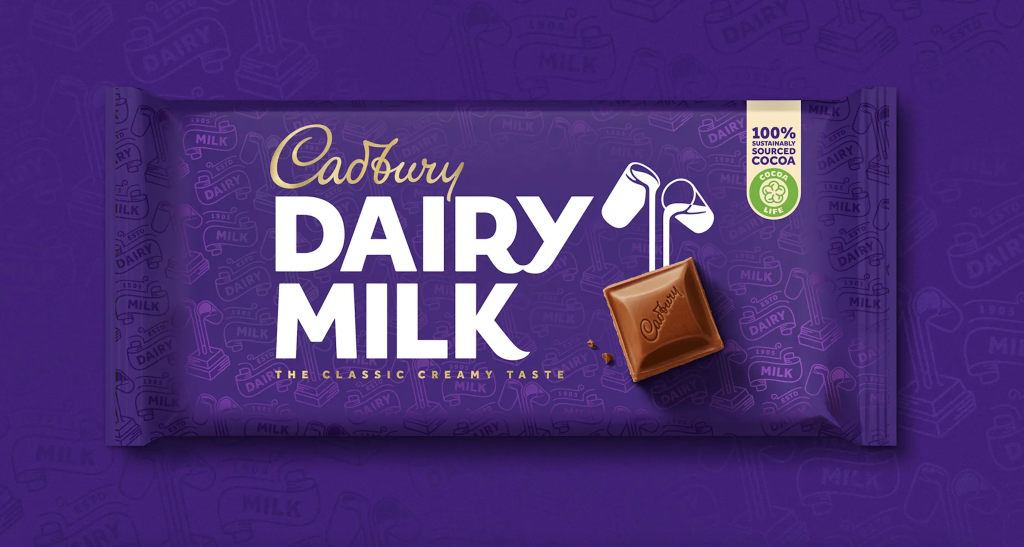 The main driving force behind the universal love for chocolate is undoubtedly innovation- as we develop new technological solutions to Food and Beverage, there are increasing opportunities for different flavour combinations, textures and concepts which align with increasing consumer curiosity, pushing the boundaries of taste and enjoyment within the confectionary sector. The Cadbury key sales driver was the release of weird and wonderful ranges of chocolate, including the "Cadbury Inventor" range of fan-selected flavours as well as the Australian favourite "Caramilk" in the UK- both of which gave the consumer the feeling of interaction as they got to have their say on what made the shelves.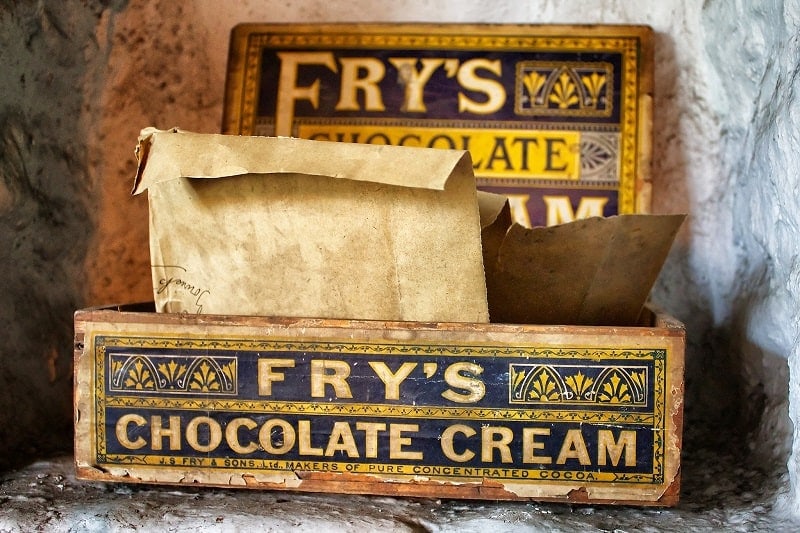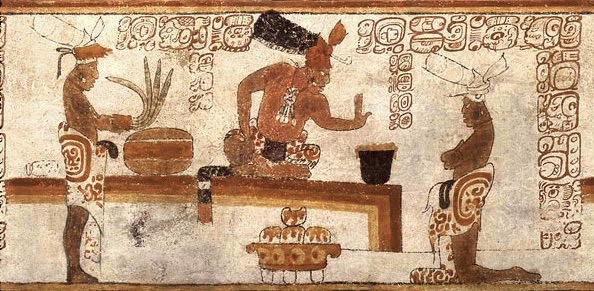 It's said that the Aztec civilisation in South America were the first to process cacao plants into drinking chocolate- they called it Xocolatl, meaning bitter water, and absolutely revered it, calling it the "Drink of the gods". Soon, cocoa beans were worth their weight in gold and used as currency for trade, making its way to Europe centuries later on ships and spreading rapidly throughout the continent. Chocolate was only available as a bitter liquid until the 19th century, where the first chocolate bar was made in Britain in 1847 by J.R Fry and Sons, mixing sugar, cocoa butter, and chocolate liquor. They mass-produced it and the rest is history.
Nevertheless, the clear consistent factor throughout its history was the idea that chocolate is valuable, luxury, prestige, and branding should reflect the idea that as a consumer, we deserve to treat ourselves.
Since Fry and Son's crafted the first chocolate bar in 1847, consumer demand has shifted massively, and chocolate brands need to focus on positioning their chocolate as highly innovative, whilst maintaining a premium and high-quality feel.
We at Family (and friends) believe that to successfully position a brand, we need to work closely with the company to establish a clear vision for the future- whether that be shaking up an entire market, changing the world or future proofing, there needs to be a purpose and justification behind it. We work with passionate brands to put their lust for change into reality, and innovation is at the heart of our ethos.
One such brand we've been working with is the leading ethical chocolate brand in the UK market, our friends at Seed and Bean, who have true passion for all things chocolate. They offer a wide range of adventurous flavours of chocolate, from lemon and cardamom to lavender, using ethically sourced natural ingredients and wrapped up in 100% compostable packaging. Their vision was to become the brightest player in the ethical confectionary market and to offer their curious consumers the most exciting and pioneering range of flavours available.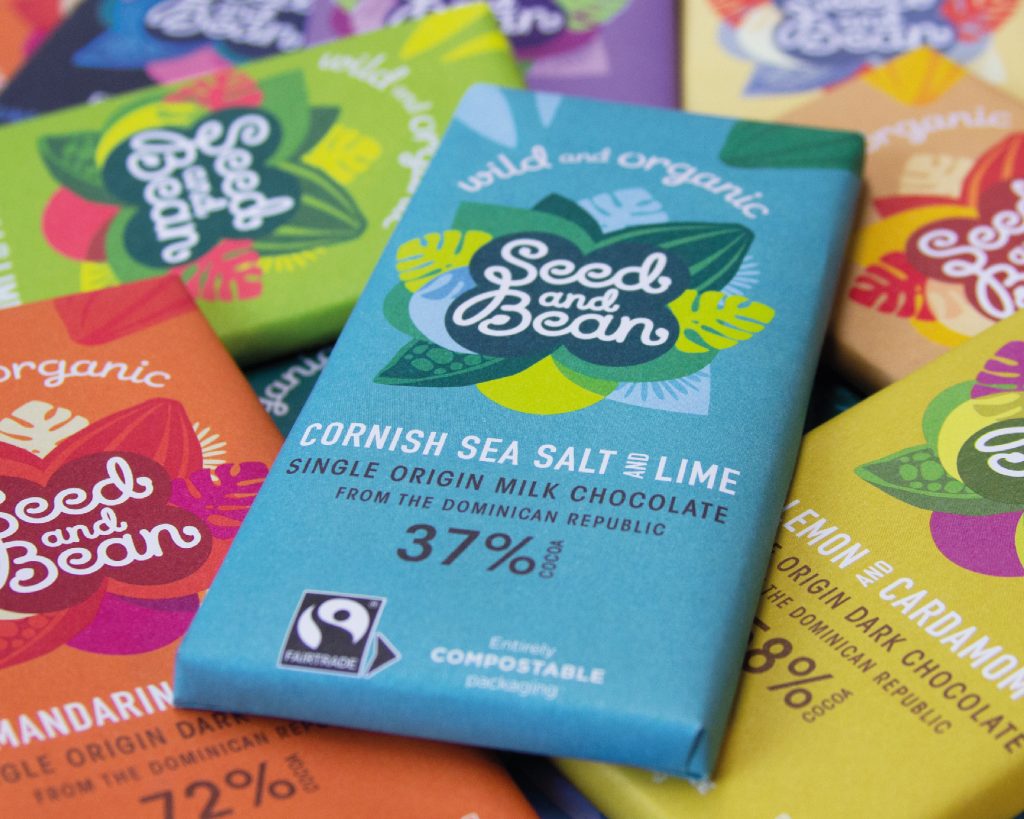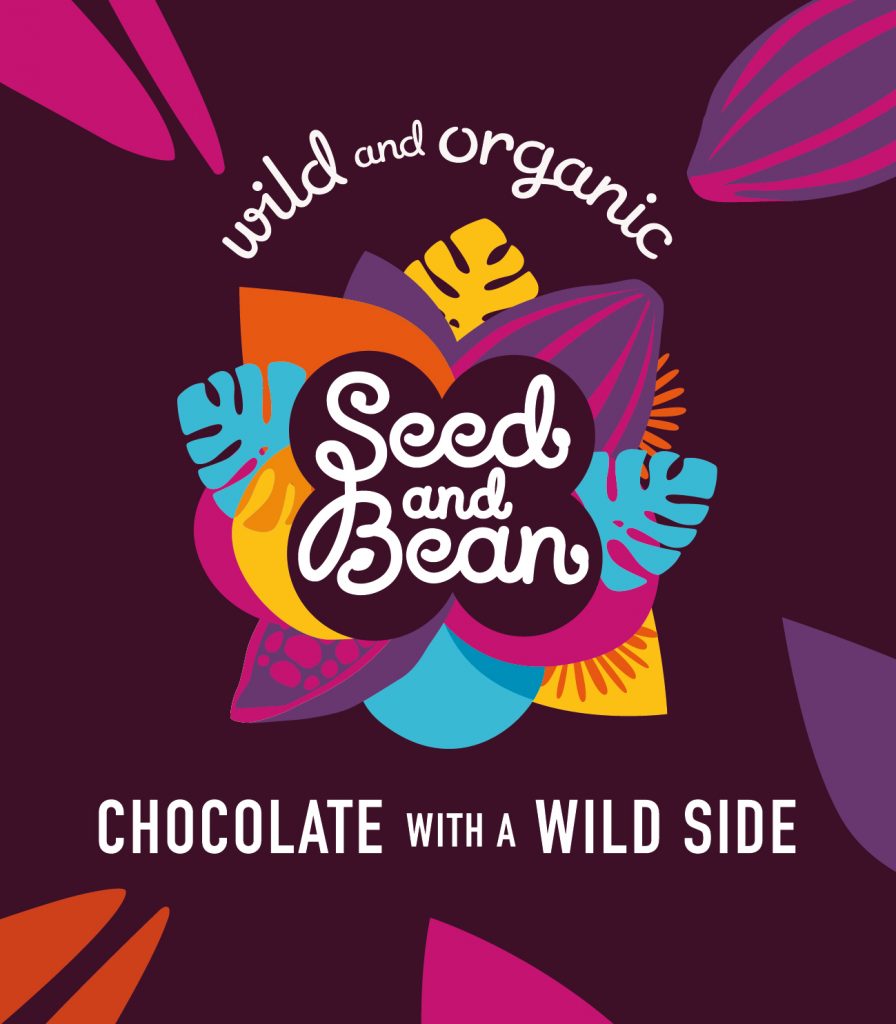 Most recently, we helped them on their mission to maintain their spot as Britain's best ethical chocolate, creating the brand proposition "Chocolate with a wild side". Thus, associating the adventurous and vibrant nature of their flavours with emotions of joy, curiosity, and wonder. "Wild and organic" was printed on pack to reiterate a sense of the outdoors and exploration, leading to a fantastic consumer response from those who craved excitement during their day without compromising on its high-quality feel. More on our work with Seed and Bean here.
Meanwhile, GMT +5 , we've been working with our good friends UNREAL, the leading brand in the US healthy snacking market. Founded by impassioned brothers who pondered why great-tasting chocolate had to be so bad for you.

UNREAL has developed a range of healthy chocolate treats designed to challenge the existing confectionery players with vegan, low sugar, gluten-free and non GMO ingredients – all so you can indulge in your favourite candies guilt-free. True pioneers in the market, they bridged the gap between vegan snacks and classic chocolate delights, and they are flavour wise, indistinguishable from the junk equivalent.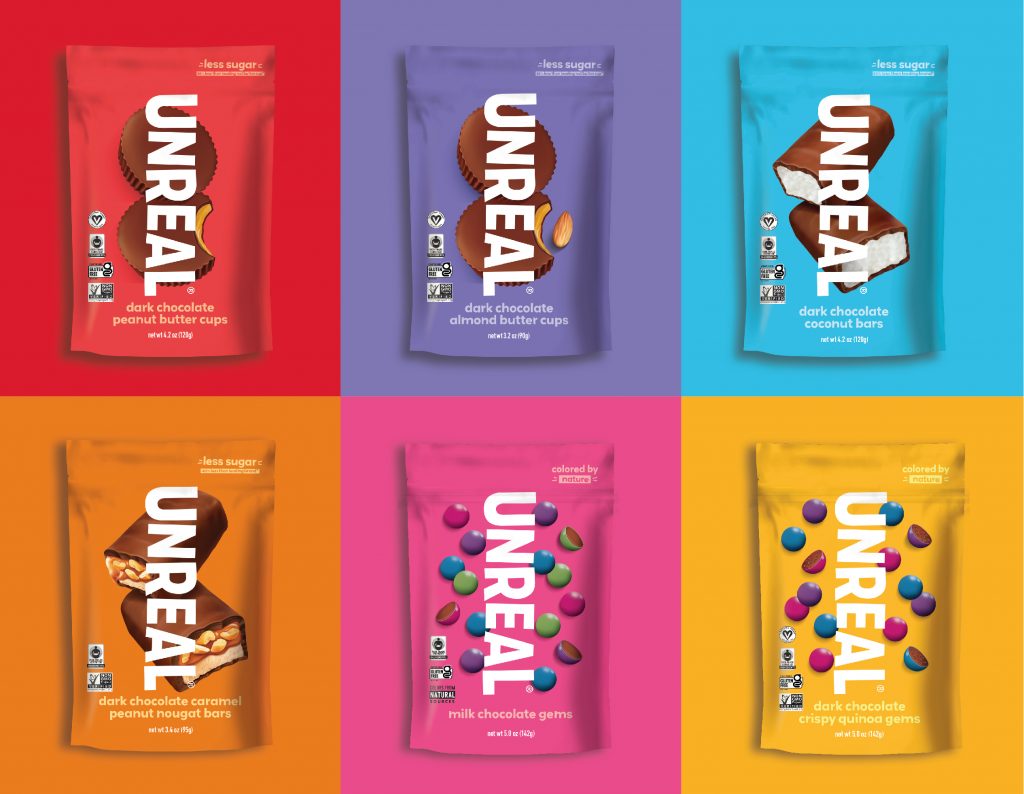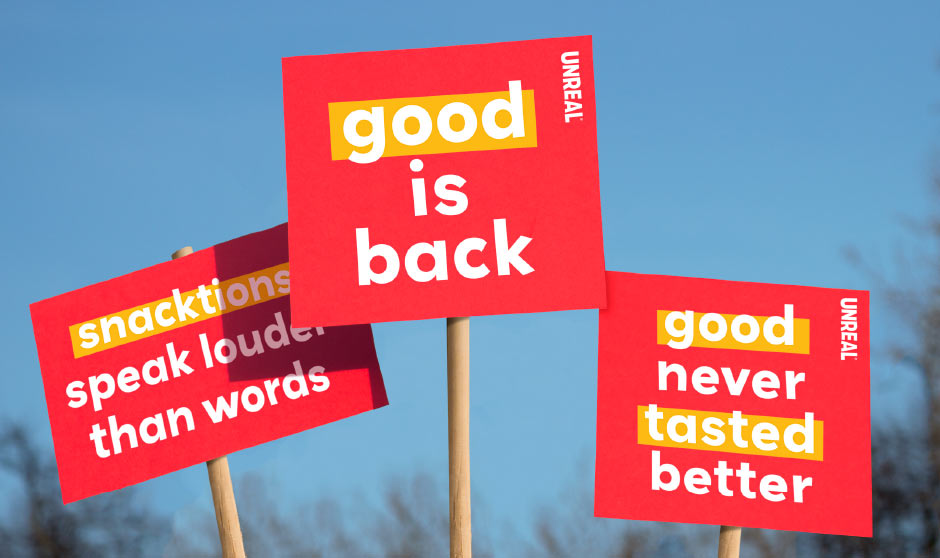 UNREAL came to us at F&F with tenacity and a mission- they wanted to become the best tasing, most responsible snack in the world and truly blur the lines between healthy vegan snacks and conventional confectionery.

Their candy collection was to become the end-all healthy replacement to the big players in the US confectionary market- why have Hershey's, Nestle and Reese's when you can have the same taste with no junk? We helped them position UNREAL as a revolutionary, a creative catalyst- going where no brand has dared to have gone before and change people's lives one snack at a time. Together we introduced the brand promise "good is back" to show that UNREAL means business, redesigning the packs to be bold and brazen thumb to junk food brands.
Since the rebrand, UNREAL has become one of the fastest growing brands in the US natural chocolate category, doubling store count to 8,000 doors throughout the US and seeing 400% growth in revenue. Now that's paradise! You can find more about our work with UNREAL here.
We could go on and on about these brilliant brands, but the truth is that we were all brought together by the love and passion for chocolate. We all understand that chocolate will forever be innovating and evolving, who knows what the future may hold for the confectionery?
If you liked this article, feel free to check out our other blog posts, or take a look at our Instagram, LinkedIn or Facebook pages for the latest in our little world of branding.