F&f have created a new 'empathy icon' that symbolises help and hope for those grieving the loss of loved ones – in these times a most poignant symbol at that.

The Good Grief Trust exists to offer 'Help and Hope in one place' – a virtual hand of friendship and ongoing support, with a vision to bring together all available bereavement charities and services together under a single umbrella.
With the help of an outdoor campaign running this month, The Trust is launching a new initiative to provide cemeteries and gardens of rest, hospices and funeral directors with free umbrellas for their visitors to borrow when they need them. The campaign launches on 'National Umbrella Day' (10th February) as the #GoodGriefUmbrellaDay.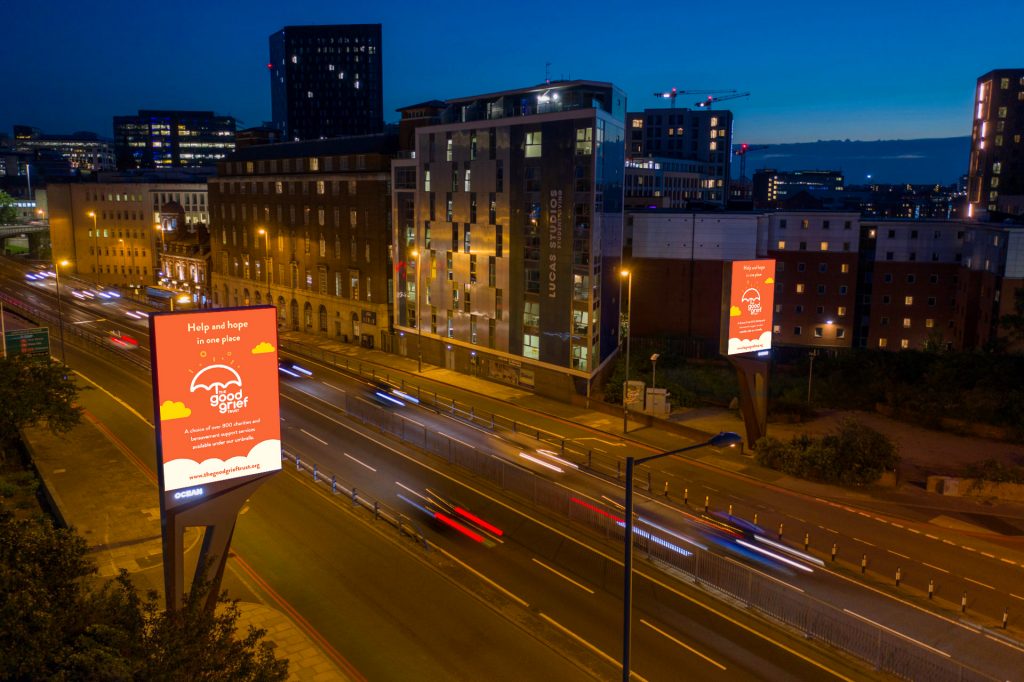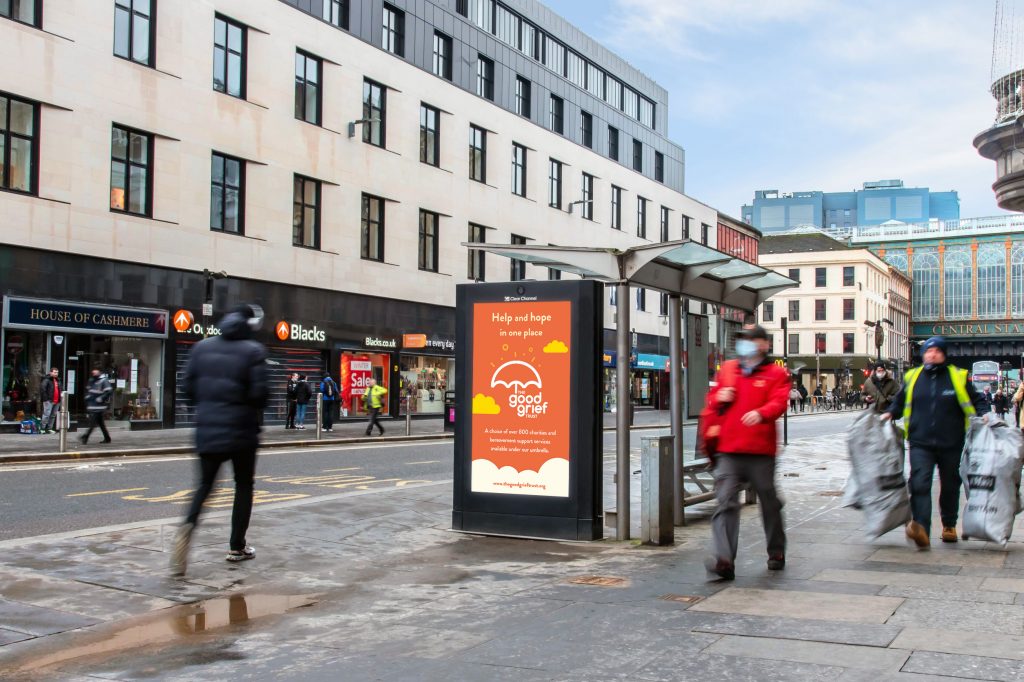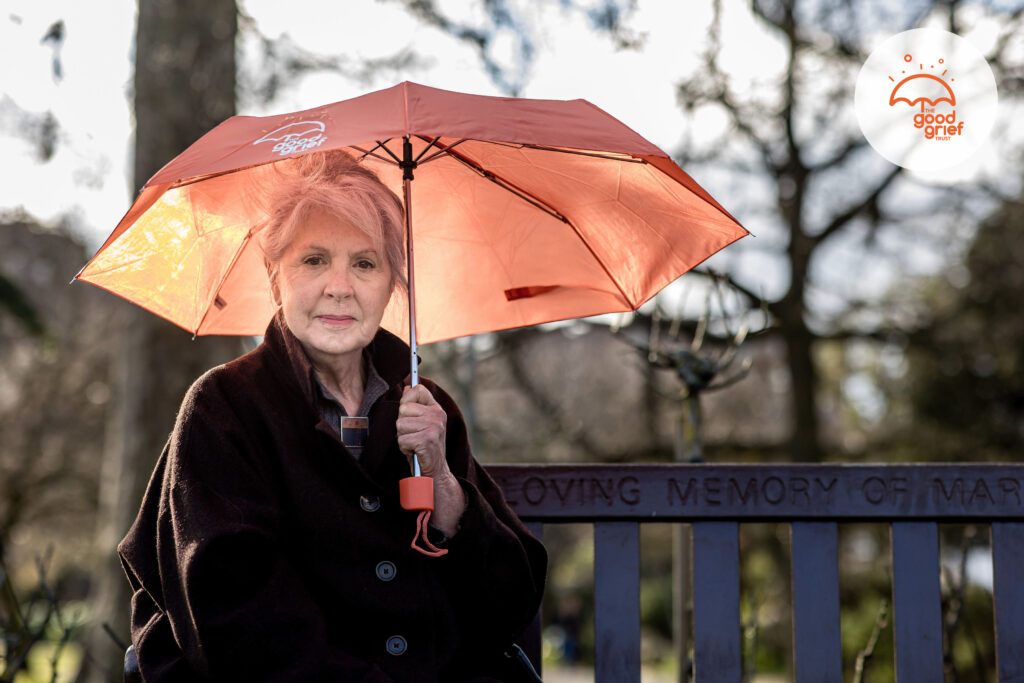 "The concept of 'umbrella' actually fell out of the design process, looking at ideas to illustrate the combined notions of protection and togetherness". Says Alex Durbridge, creative director at F&f. The umbrella then naturally became the logo, metaphorically deflecting rain, or grief in this case.
Orange was adopted as a colour to symbolise the hope of a brighter future, along with graphic elements such as clouds to suggest a clearing of dark skies.
If you would like to show your support, individuals can buy their own Good Grief Trust umbrella, or a Good Grief Trust umbrella pin badge from the Good Grief Trust shop.