In our own small way, we've been helping some very dedicated food techies revolutionise the future of manufactured sweet foods for the better.
Dubbed by Time Magazine as one of The Best Inventions of 2020, Incredo Sugar™, put simply –  is truly incredible!
Israeli foodtech startup DouxMatok is the company behind the development of this real sugar-based innovation, which achieves an enhanced perception of sweetness, while actually using less sugar. Yes, you heard that right!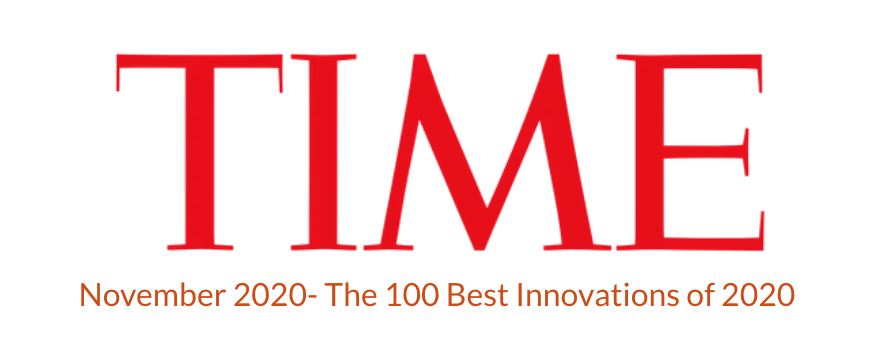 A global pandemic much more deadly than Covid-19. Over consumption of sugar is known to be a major contributor to food epidemics, such as obesity, diabetes, and cardiovascular diseases. According to the World Health Organization, in 2014, 39% of all adults worldwide were overweight (approximately 2 billion people).
So what's the solution? According to one very clever centenarian industrial chemist Prof. Avraham Baniel who invented the concept and his CEO son Eran ,"If you want people to consume less sugar, you've got to find a sugary way to do it"

Baniel's idea was a brilliant one; instead of using artificial sweeteners, most of which taste horrible, use sugar itself. Just redesign the sugar so that it stretches further and we need to use less of it.
Effectively, you CAN now have your cake and eat it.
Family (and friends) have helped position the Incredo brand and develop an identity that will eventually see it becoming like an 'Intel Inside' badge across the packaging and communications of major international brands.
Ingredient branding is all about making the invisible visible – for businesses buyers and for consumers alike. The brief  demanded that the logo needed to be instantly recognisable, conveying the inherent properties of the product, yet, with absolute simplicity in design execution, also work at very small sizes and in single colour ways too.
How it works. By using a carrier (a neutral tasting natural mineral) which they then "load" with the active ingredient (sugar), which creats a cluster of sugars rather than a new molecule. These clusters will then linger on the tongue, optimizing flavor , resulting in a higher perception of sweetness, but with less actual sugar.

Compliant with the FDA (US Food and Drug Administration) and with EFSA (European Food Safety Authority) Incredo uses sustainable 'green chemistry' principles (i.e. no new artificial molecules).
So the science behind it is somewhat hard to get your head around, but very effective. Incredo enables substantial sugar reduction without compromising taste, mouthfeel, or texture. Independent consumer and expert sensory panels have confirmed that, when using Incredo, it is possible to reduce 30%-50% of the sugar content in a wide range of food and snacks while retaining the same sweet taste and consumer preferences.
That means it could help to reduce sugar consumption (and the host of health problems it causes) for sweet-toothed consumers around the entire globe. But you can't spoon the stuff into your coffee just yet. Instead, Incredo is selling to consumer brands as a new 'super ingredient'.

Prove it. It's not just your average consumer that can be fooled into thinking they are getting the full sugar hit. Recently The Times put Incredo to ask if the experts could tell the difference? asking Michel Roux, owner of Le Gavroche, holder of two Michelin stars, and Ruby Bhogal, Great British Bake Off finalist in 2018, to taste ten products made using Incredo sugar and ten equivalent products made using normal sugar. The tasting was blind.
'After one product, Incredo has scored a big win. Its hazelnut and chocolate spread, with 28g sugar per 100g, is more delicious than Nutella, which has more than double the sugar (56.3g per 100g) and palm oil'.
The business and interest in it, is growing fast…

2019, Petach Tikva, Israel. DouxMatok raises $22m in series B funding and started to engage with food companies in sugar reduction and product innovations projects. 
2020, Kiryat Arye, Israel and Montréal & Vancouver, Canada. With the growth and expansion of the company, DouxMatok outgrew its previous lab space. The move to a brand new, state-of-the-art facility has allowed branching out into new fields of research, increased output and variety of applications and the construction of an advanced pilot system. 
In October this year, DouxMatok announced a partnership with Rogers Sugars Inc. (Lantic), one of North America's leading sugar manufacturers, to secure industrial and high-quality supply to the food industry.
Sources: DouxMatok, The Times. Time Magazine. The New Yorker. The Jerusalem Post.