With DUG®, the revolutionary potato-based milk alternative now going strong in several markets, brand owners 'Veg of Lund' felt it time to relaunch the original My Foodie smoothie back onto the Swedish market, but under the DUG® brand. That's brand power for you!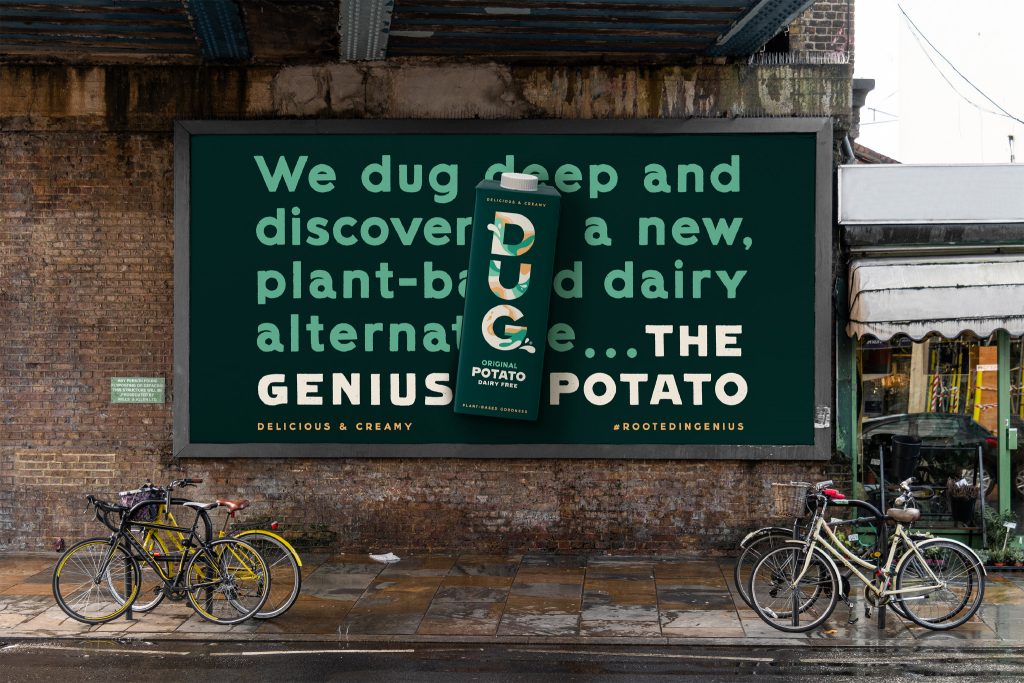 The DUG® brand was named and created by Family (and friends), a little over 18 months ago and is now listed in over 2500 stores across the UK alone, including Waitrose, Ocado and Holland & Barrett.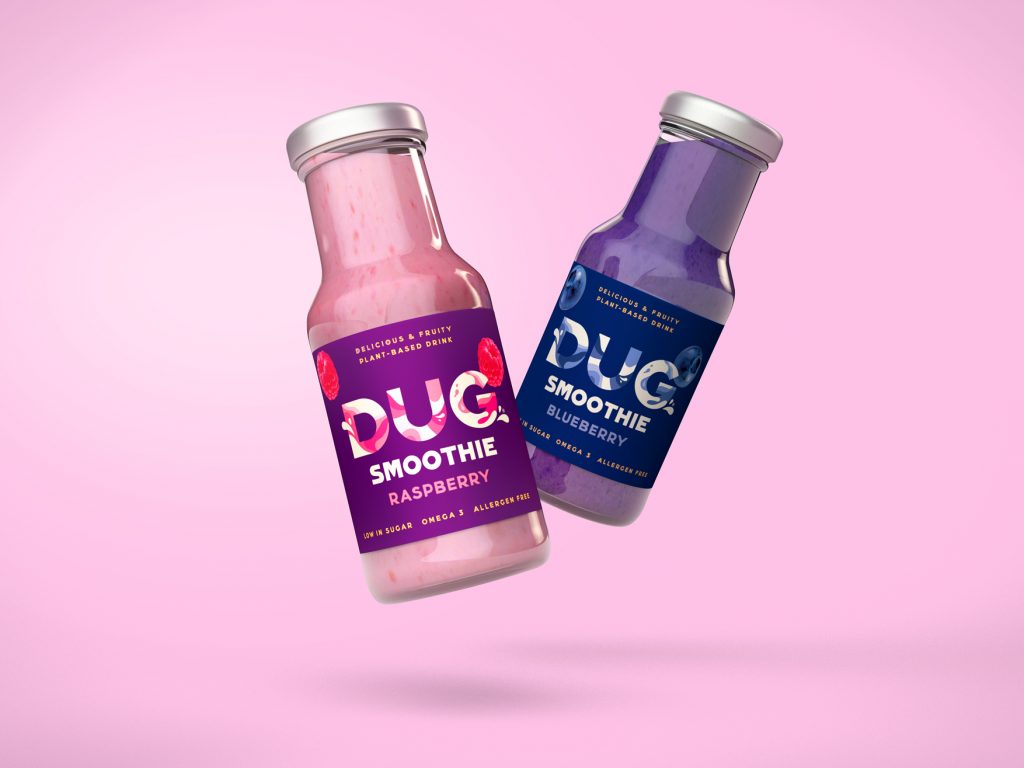 My Foodie originally debuted in the UK back in 2019 after winning the best convenience line in the World Innovation Awards a year earlier, but was pulled from stores- potentially due to a lack of cohesive brand equity reducing shelf-impact.
Starting this November, the smoothie drink has been relaunched in glass bottles with an updated recipe and two flavours, raspberry and blueberry. The drinks meet consumer demand for plant-based, allergen-free snacks with a clear taste and a low fruit sugar content – in fact, lower than all competitor products!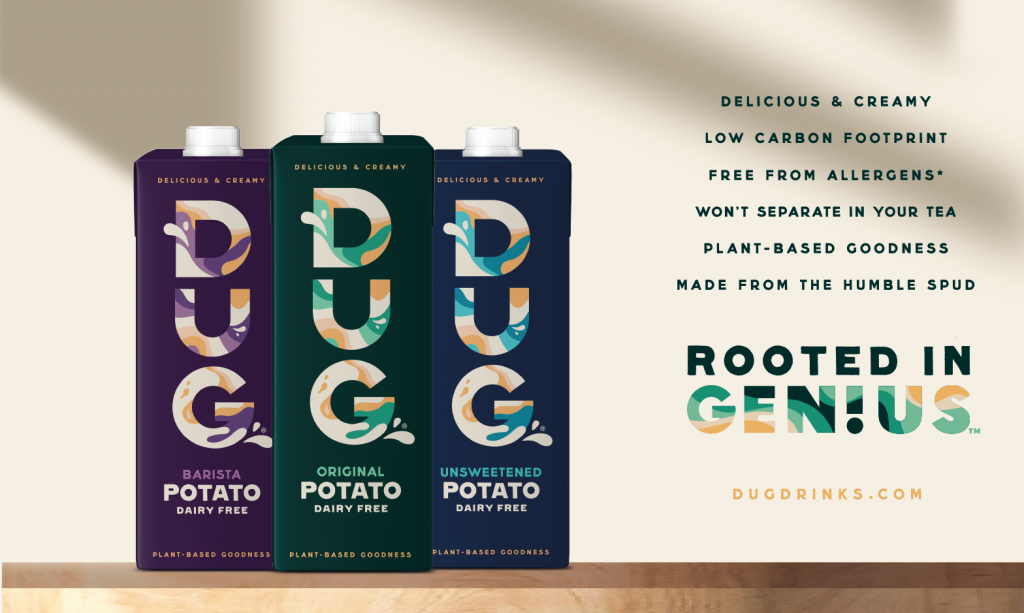 "We have drawn on our patents and experience with potato-based beverages to update DUG Smoothie. This makes the drink the perfect option for those who want a tasty and healthy snack," says Fredrik Carling, CEO of Veg of Lund.

"We are really pleased with the impact that the DUG® brand has made on consumers and retailers alike. The Smoothie product extension is proof that we have a very strong brand platform to develop new portfolio products from" says Derek Johnston, strategy director at F&f.

Production and packaging will take place in Sweden. Sales will start in selected ICA stores.