At Family and friends we are in the wonderful position to be able to work with some of the UK's most ethical, sustainable and societally relevant brands.

One such charity is The Good Grief Trust (GGT)– established with tireless energy by actress and presenter Linda Magistris.

As part of the GGT's brand purpose to spread the message that even in grief, there is hope, Linda instigated National Grief Awareness Week (NGAW) to focus on what we can all do to acknowledge and support those suffering bereavement. https://www.thegoodgrieftrust.org/ngaw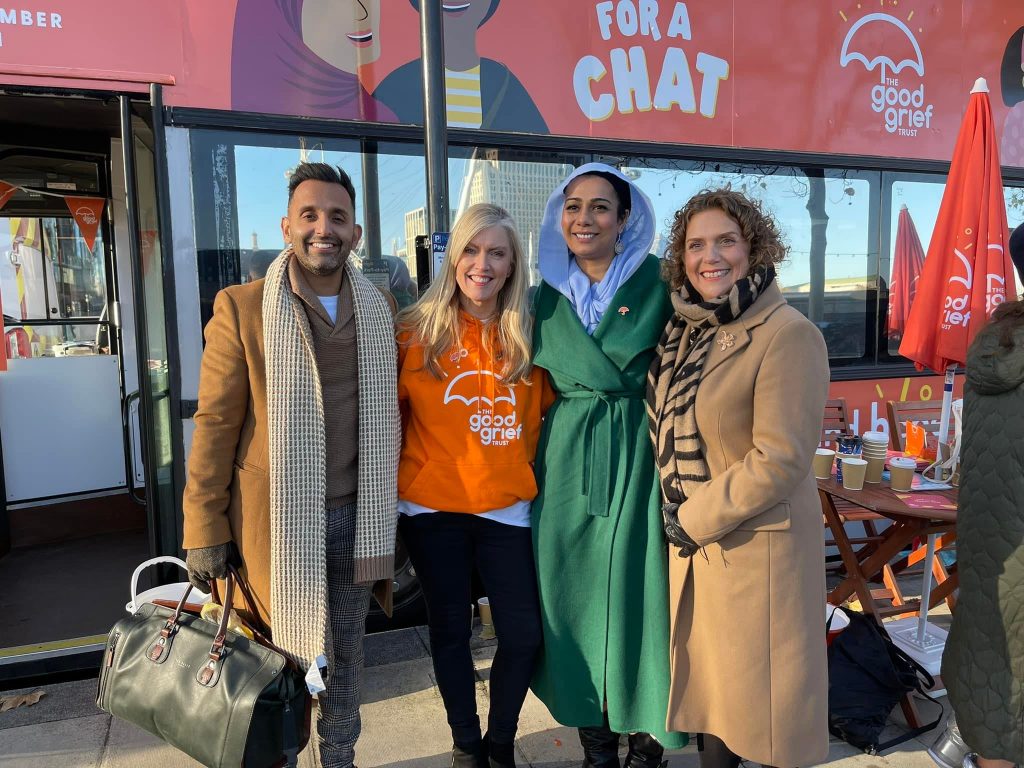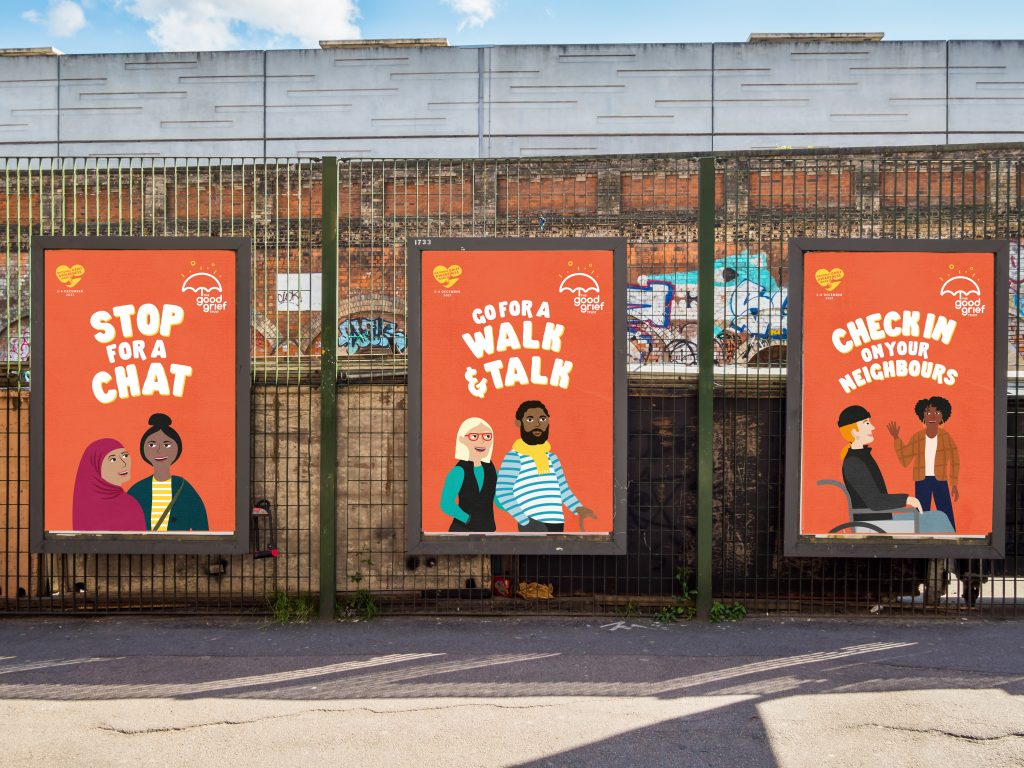 We are delighted to be a part of making this happen each year, having first hand experience of a parental loss several years back, DJ, our head of strategy knows only too well the importance of opening up to grief and facing its demons.

Each year the NGAW goes from strength to strength in following and support by partner grief organisations, the general public and notable celebrities.

This year, as a response to bereavement thorough Covid and the isolation it brought, NGAW's message is #spreadsomewarmth. A chance to meet once again, share stories, care and support one another in person.

Our campaign is once again diversely community focused, happy and colloquial- using simple and friendly language and illustration (courtesy of Harriet Stansall)
The awareness week, 2-8th December, was activated with a gathering around a specially branded bus that arrived on Victoria Embankment, interviews on radio and TV., as well and the lighting up various venues in orange after dark – literally warming up the capital. The message of warmth will then be spreading throughout the UK with a series of local events, hosted by partner organisations and local communities , physical as well as virtual.