The recent big news is our GOLD DBA; The Design Business Association Effectiveness Awards for our transformation of Seed and Bean chocolate.
These awards are not easy to enter, and are even harder to win, so all credit to our team, especially our friend Emily Penny for getting our entry ship-shape.
Highly ethical and premium chocolate brand Seed and Bean was struggling to stay afloat, failing to land listings with big-name retailers who called out their sub-standard packaging as a reason for reluctance to purchase.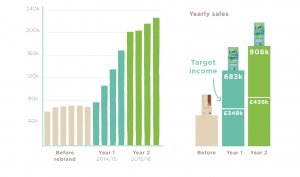 Our rebrand uses an instantly recognisable kaleidoscope motif, communicating Seed and Bean's brilliant flavour combinations, while encouraging impulse purchases in the store environment.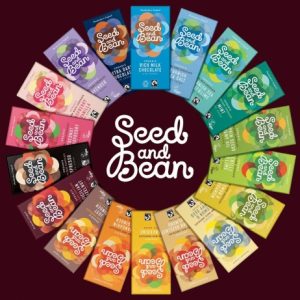 Not only did Waitrose start stocking the range, but so did other design-conscious retailers, including Selfridges. Sales in existing stockists doubled, and overall turnover has more than tripled in 24 months.
Seed and Bean is now exporting to 22 countries, and has tripled its purchase of Fairtrade chocolate – helping small-scale farmers and growers in developing countries to improve their lives and communities.
We are proud to be associated with such a marvellous brand, helping build the love.
Not only that, we had a great party, celebrating with Colm and Oli, our friends at Seed and Bean.