The OatMade launch is a first to market innovation for 'anytime' wholegrain oats, blended with a fusion of tasty ingredients.
Sustaining beyond breakfast.
Morning Foods is one of the UK's oldest family businesses, having been milling oats since 1675. For generations the company, through feast, famine, war and peace, has almost never deviated from the core staples of porridge oats, oat bran and oatmeal. More recently they have introduced muesli and granola, but always within the morning goods and baking categories.

A genuine superfood under-leveraged.
Oats we know are hugely beneficial to our nutrition, providing a great source of fibre, protein and contributions to heart and good cholesterol health. Today's dieticians and doctors haven't been able to recommend them enough.

It makes sense we should try to find more occasions and opportunities to consume –  yet oats, beyond energy bars and flapjacks, play little or no part in snack, lunchtime or evening meal occasions.

So fast forward to 2020, when F&f and Morning Foods began to consider a broadening of oats in our diet, specifically within the burgeoning micro rice, noodles and other grain based meal opportunities.

The micro-rice category is thought to represent in excess of £250m in sales in the UK alone, increasingly a swap-out for bread based lunches, potato and pasta based suppers. Lunch pots with a variety of staple bases are also growing considerably year-on-year.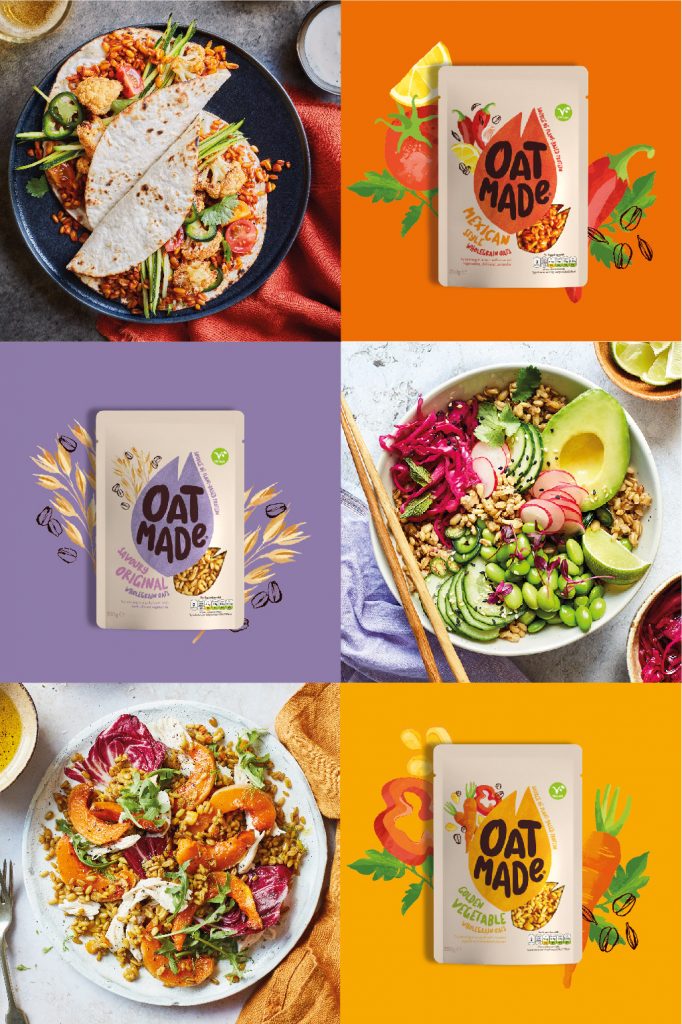 With these insights, our 'Going with the grain' brand proposition was initiated with the aim of leading the introduction of savoury oat grain meals. The resulting products kicks off with a range of recyclable micro pouches, featuring some of the category's new 'staples', such as Golden Vegetable, Mexican-style, Katsu Curry and Sweet  Chilli savoury varieties – all designed to be easy switches from rice and other grains.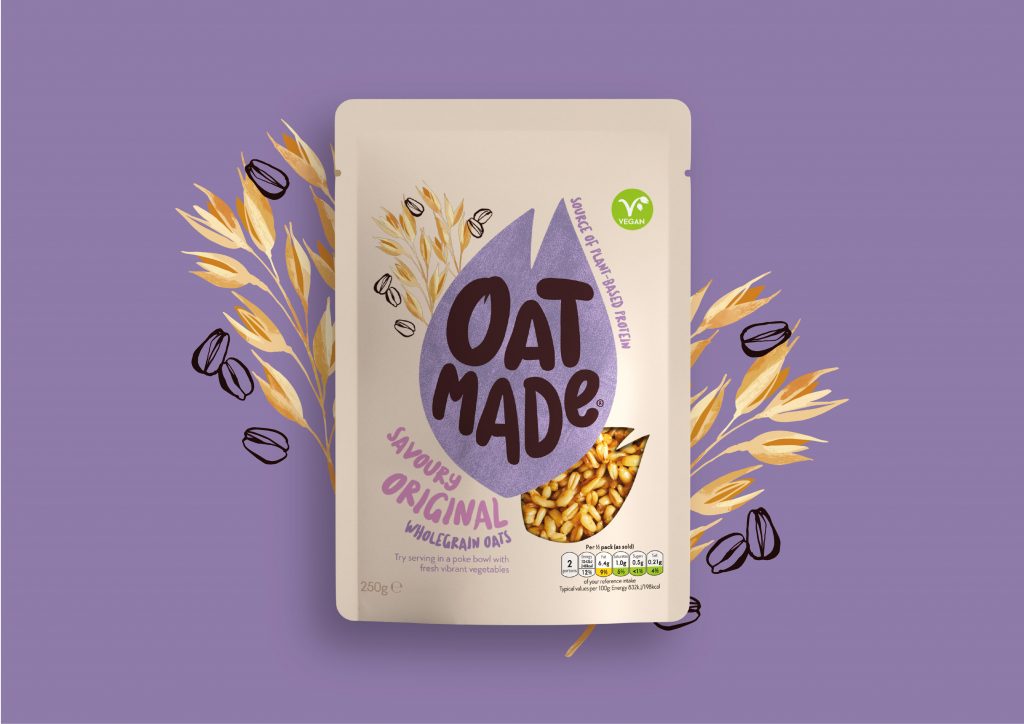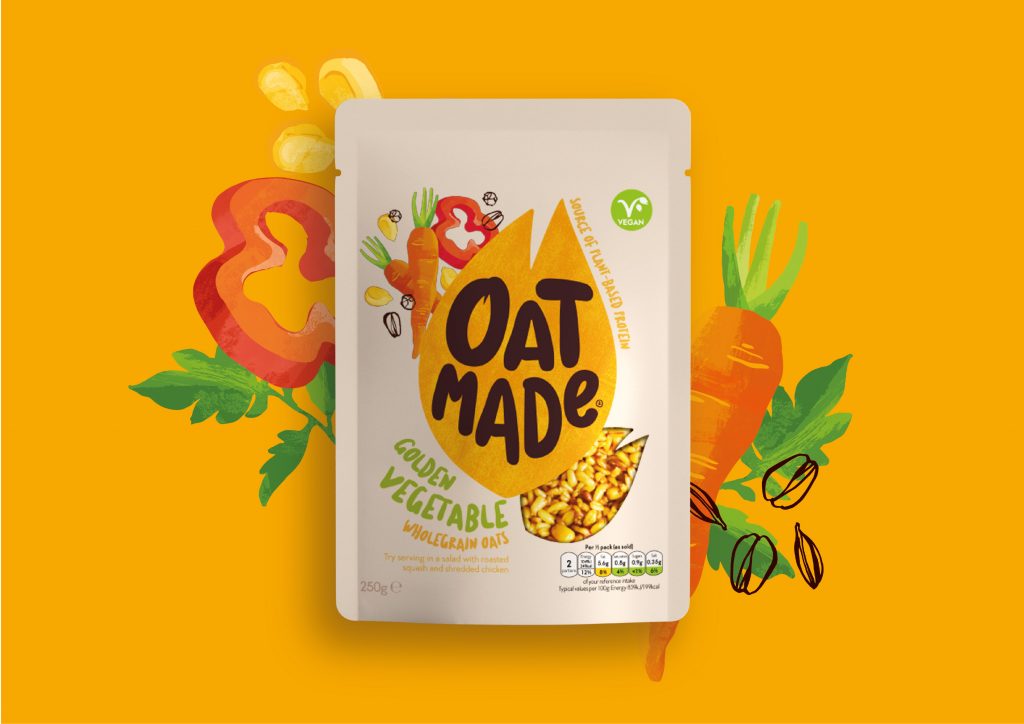 An intuitive approach to branding.
On the brand front, we explored a number of naming and identity territories – with stretches into 'a world of curiosity', 'smart choices', 'occasions' and more… but settled on a simple, heart-warming and intuitive 'OatMade' name, with the intention of becoming the category go-to recall brand.

The visual identity also follows the intuitive theme, with a bold, iconic oat husk logo device supported by foodie looking recipe book illustrations created by Ohn Mar Win to enhance flavour cues."A classic FMCG approach to branding that aims for reassurance, speed of recognition and quick drop into the basket". Says Alex Durbridge, Creative Director at F&f.

"These British oats are highly sustainable and the launch builds on our mission to work with brands that are reducing carbon emissions, producing locally and adding towards both 'inner and outer' food biodiversity" says DJ, strategy lead at F&f.

Iain Lavelle, Head of Marketing at Morning Foods says of the launch "It's safe to say we are delighted with how the packs look, we attended the Natural and Organic Product Expo at London's Excel recently and the feedback we had both on product and branding was excellent…"

OatMade will be available on Amazon, a selection of health food stores and farm shops from launch as well as direct from the OatMade website.
https://www.oatmade.co.uk/