It's Halloween and we couldn't pass up the opportunity to scream about Unreal!
We are thrilled to reveal Unreal's spooky Halloween edition candy boxes – and today couldn't be more apt. However, this is far from us jumping on the Halloween bandwagon. The origins of Unreal make for a rather chilling tale…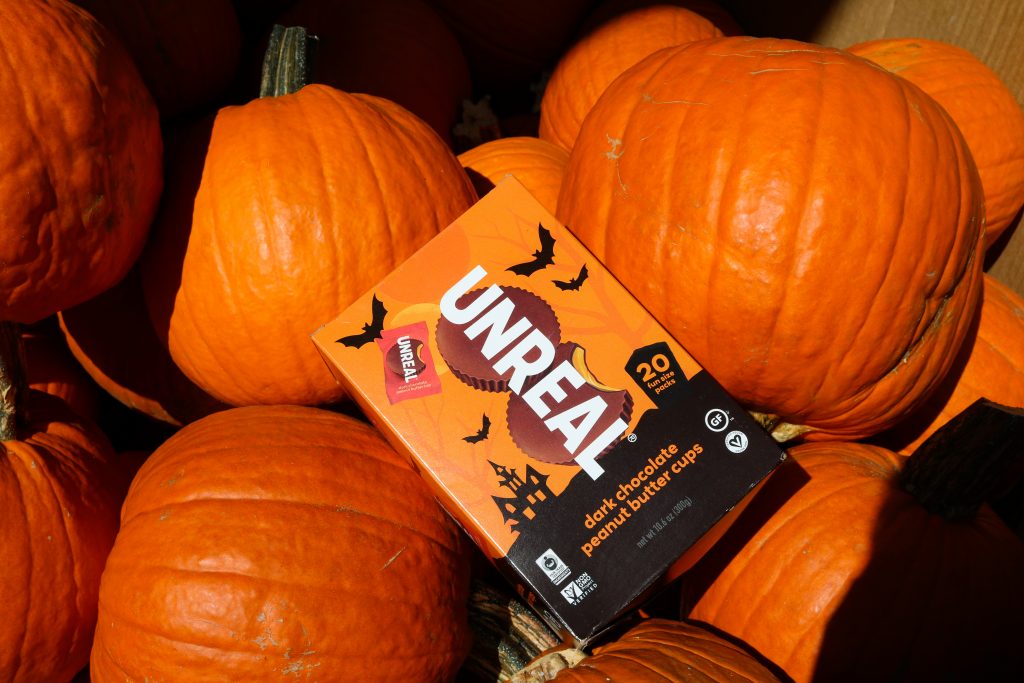 Unreal was actually born out of a parents fear of what their kids would bring back in their Halloween candy haul. After Michael Bronner, Unreal co-founder, discovered a terrifying scene of GMOs, artificial ingredients and corn syrup, it proved too much and he removed the plagued candy from his sons clutches.
Nicky Bronner, son and Unreal co-founder, was outraged! Possessed with the idea of proving his father wrong, he set out to create the most heavenly, super-natural treats, just without any of the bad stuff.
But don't worry, this tale has a happy ending. Fast-forward almost ten years and Unreal is now a major player, rivalling mainstream candy brands in the States and delighting parents and children everywhere.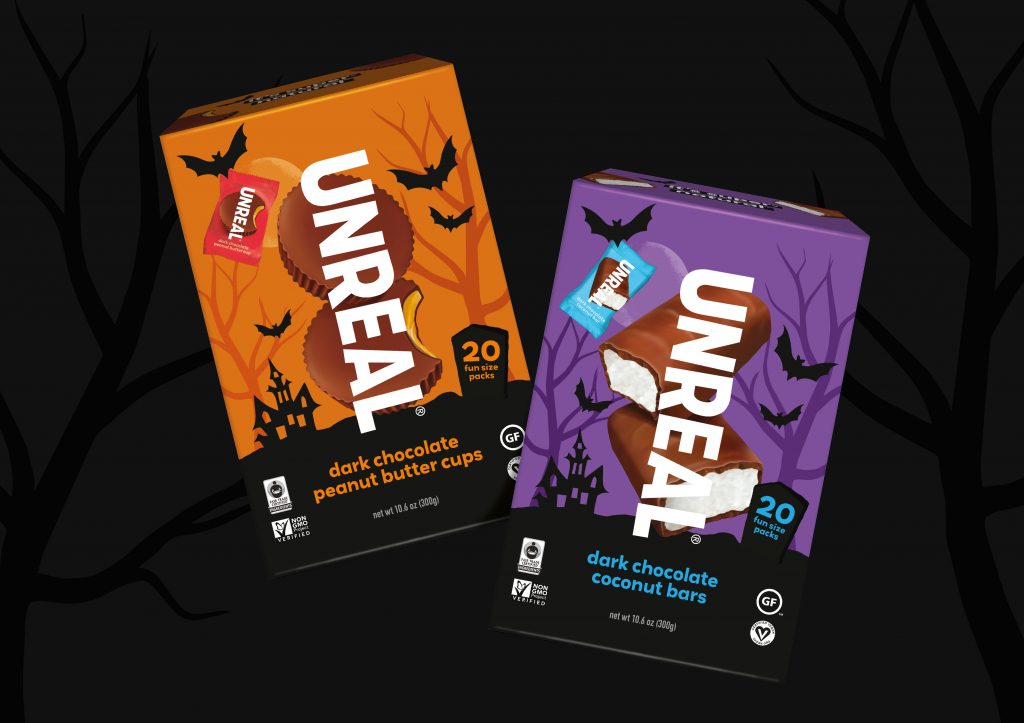 The new boxes include 20 individually wrapped peanut butter cups and coconut bars, perfect Halloween hand outs. Of course only for treats – there are no tricks here!
Since the whole rebrand, Unreal has become one of the fastest growing brands in the US natural chocolate category, doubling store count to 8,000 doors throughout the US and seeing 400% growth in revenue.