The Get More brand offers low calorie, tasty hydration with the added benefit of vitamins for all the family.
Since launch in 2012, this innovative brand has gone from strength to strength, gaining listings in the major multiples and independent stores across the UK and Ireland, with more than 10 million bottles sold to date.
Despite the huge product success, the brand packaging was not working hard enough to sell the vits benefit on shelf.
Family (and friends) partnered with Get More founders to redefine the range, focusing attention on promoting the key benefits in a clear hierarchy, as well as reframing the brand name as Get More Vits.
Using our ShelfHappy® principles, the brand image is now in a much healthier place, with impactful, bright packaging which promotes each product's benefits. The Venn diagram design theme helps promote the brand's well thought out 'food science' approach to drinks.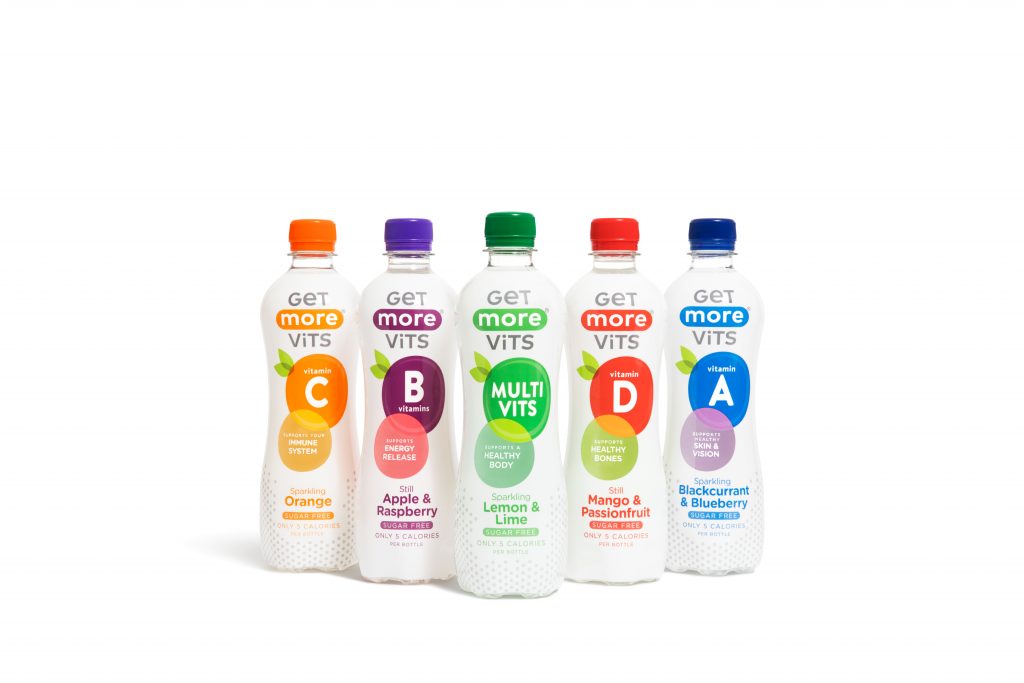 "We just Got More Stylish! We are excited to launch our new design bottle on to the shelves of over 5,000 UK retail outlets nationwide."
Chris Arrigoni, co-founder at Get More.
At F&f HQ we've been gulping the stuff by the gallon, so all feeling fully charged and raring to get going.
Watch this space for exciting news about the kids range coming soon, with a lovely story of a kids co-creation approach.