Continuing our long-established partnership, Family (and friends) have repositioned Seed and Bean as the chocolate brand that 'lives on the wilder side of taste', celebrating their highly unique, creative and adventurous flavour combinations .
With the premium chocolate market expanding rapidly since the pivotal rebrand in 2013, Seed and Bean had to reposition, in order to secure its position as the UK's most ethical chocolate brand with the most exciting and wild range of flavours.
However, insights taught us that while ethical is still a key message, The Seed and Bean target consumer is driven by exotic ingredients and independent brands that care about delivering high-quality products.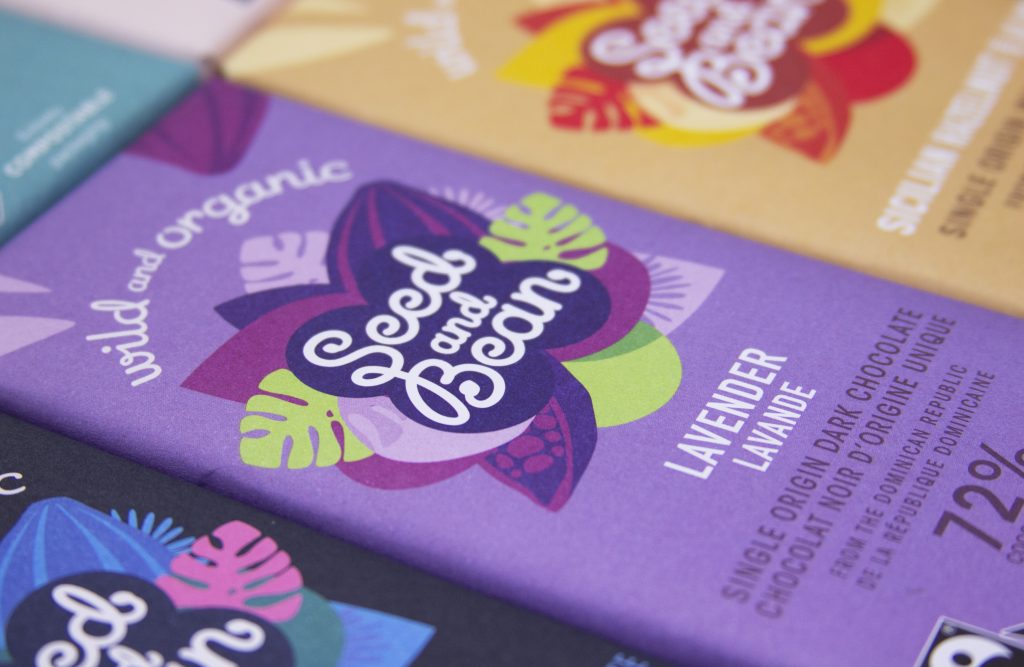 'Chocolate with a wild side' emerged as our new proposition, shifting Seed and Bean to focus on the exotic and wild nature of their botanicals. This prompted 'Wild and organic' to become the key message on pack, which has now been rolled out across the entire range. The provenance and single origin messaging has also been called out, heroing the cocoa percentage and bringing the focus back to the quality of the chocolate.
By simplifying the motif and removing photographic overlays, we have introduced space and precision to the design. Cocoa pods and leaves have been woven into the graphic, connecting the exotic origins of the chocolate and the English botanical flavours to the 'wild and organic' message.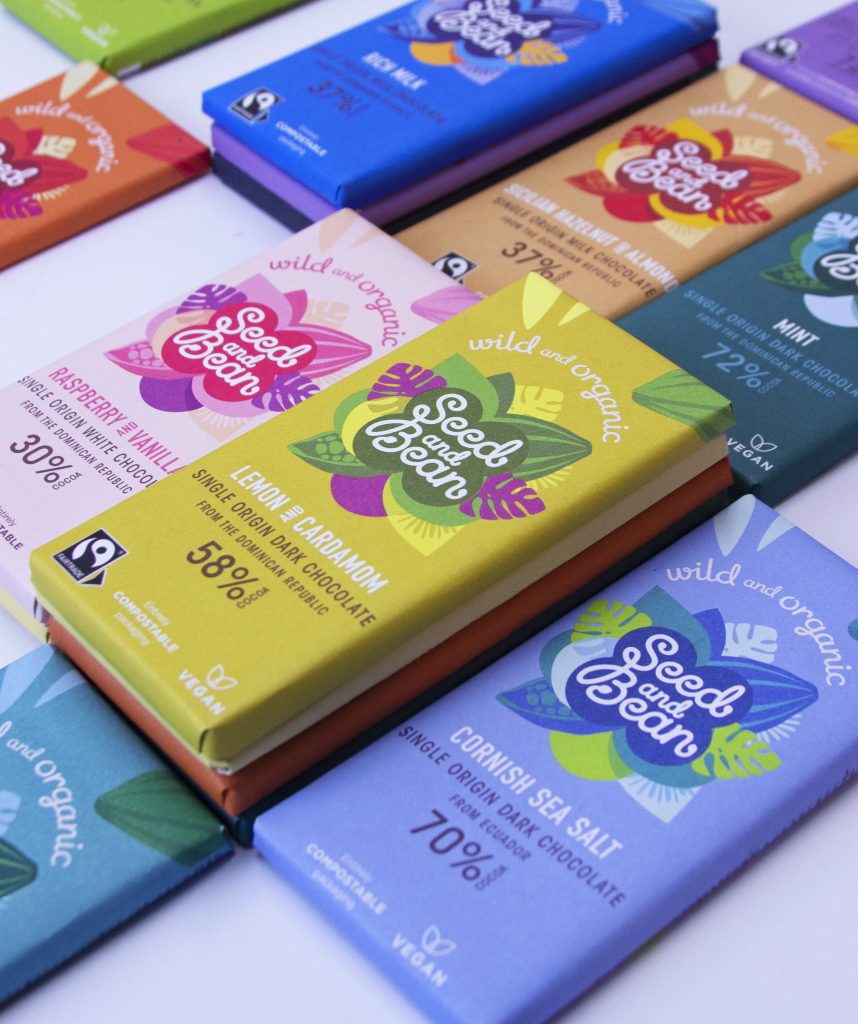 Continuing their plight in being an extremely ethical company, Seed and Bean have also moved to using totally plastic-free and compostable packaging. With a growing number of consumers looking for brands that take an active role in environmental and sustainable issues, it was fundamental to communicate Seed and Bean's brilliant credentials in this area. Once a story to be discovered inside the wrapper, the compostable packaging claim is now proudly displayed on front of pack.
"After a great experience with Seed and Bean's first rebrand, it was a pleasure to work with Family & Friends on our newest rebrand, and some new exciting products. They really understand our vision for the brand, and we are so proud of the changes we have made to really enhance our USPs and stand out on the shelf. Looking forward to many more new products to come"
Zara Mishon, Marketing Manager