We are feeling incredibly high-altitude at having won Packaging News Awards 'Branding Project of the Year' for our work with the ethical coffee pioneers, Cafédirect. Delighted not just because it's a win for good branding – but because it's also a win for ridiculously good coffee and a ridiculously good business.
As the long-standing branding partner of Cafédirect, we were asked to conceive a bespoke, small-batch roasted range concept exclusively for the premium British supermarket, Waitrose. An honour indeed for us both.
All Cafédirect products follow the same principles, of going above and beyond and always donating 50% of their profits back to the farming communities – however the bespoke 'London Fields Roastery' range, as a point of difference specifically sources from emerging New World origins and is completely plastic-free.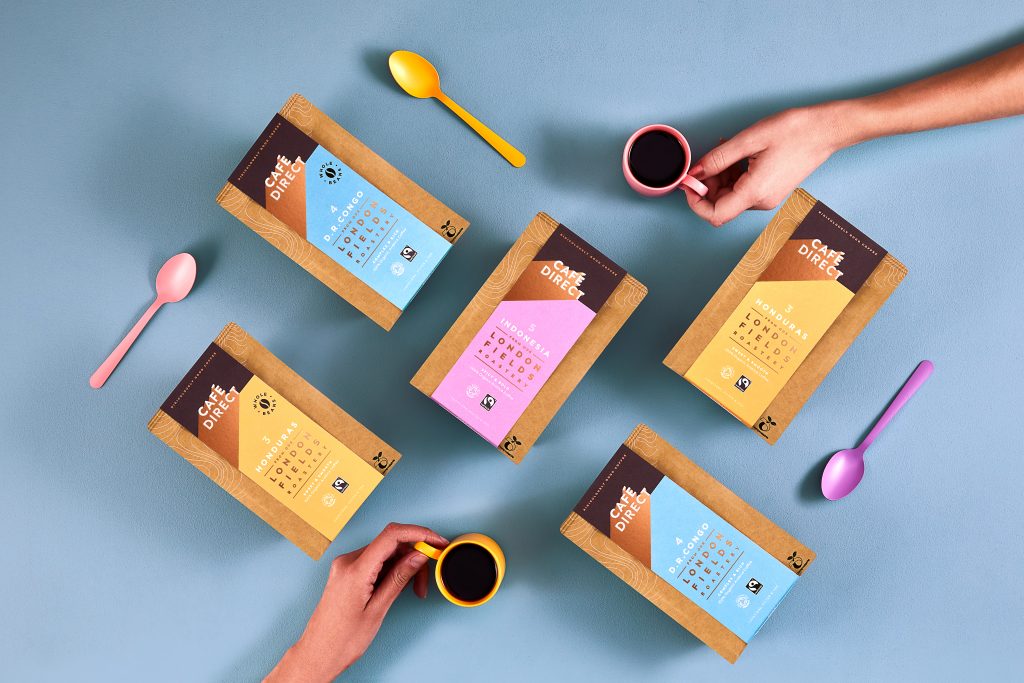 The brief was to translate the existing Cafédirect packaging design theme into a super-premium tier, whilst working with only sustainable materials. Created primarily for younger, more discerning coffee shoppers and at the 'at-home barista' set, willing to pay extra to enjoy coffee of the highest quality and who are concerned with their environmental impact.
The coffee is ground and roasted a stone's throw away from London's historic Broadway Market, a haven for coffee lovers young businesses. Inspired by this we named the range the London Fields Roastery. The recyclable outer card sleeve uses modern pastels to reflect the vibrant, hipster scene of local artisan breweries, bakeries and cafes.
​
Though the lockdown means we can't celebrate how we would like to, we are still making sure we raise a virtual glass. An amazing win for a partnership with an amazing company! It certainly hasn't been the easiest year…but 2020 might just end on a coffee high!
"We are totally thrilled that Family and Friends have won Packaging News Awards 'Branding Project of the Year' for their work with Cafédirect. This award is not only testament to Family and Friends incredible work but to a long standing relationship that is rewarding, powerful and connected in every sense. Well done, well deserved, thank you"
John Steel – CEO, Cafédirect